Posted June 26, 2023
Industrial fans from K-Tool
A waterproof non oscillating pedestal fan (KTI77723) and waterproof oscillating fan with misting attachment (KTI77726KIT) are available from K-Tool International, a trusted name in the auto mechanic and tool wholesale industry.
---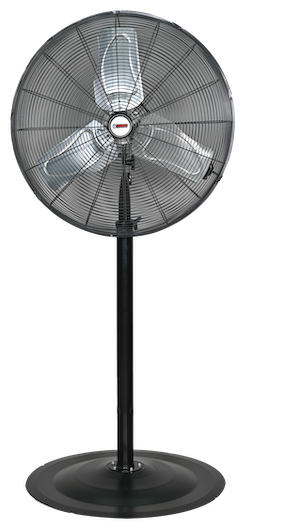 The non oscillating and oscillating fans are 24 inches and both feature a three-speed IPX4 waterproof-rated motor. The K-Tool misting fan attachment allows users to distribute a cool, refreshing mist to keep environments, work areas, customers, and workers cool.
The misting attachment kit clips on easily to any of K-Tool industrial fans including:
• 30" high-velocity pedestal fan (KTI77730)
• 30" oscillating high-velocity industrial pedestal fan (KTI77734)
• 30" non oscillating wall mounted fan (KTI77731)
• 30" oscillating wall mounted industrial fan (KTI77732)
"Our fans, especially with the misting attachment, allow users to stay cool while working on any size jobs," said Dan Ure, K-Tool International fan category manager. "The versatility of our fans makes them ideal for ventilating air, drying water-damaged areas and other applications."
With a speed of 7,435 CFM, the fans create powerful air flow to meet user demands. The misting attachment uses the pressure generated by the water to evenly distribute a powerful cooling mist.