Posted April 27, 2022
To Survive, Distributors Must Embrace 7 Ethos for a Dynamic Leadership Mindset
By Dirk Beveridge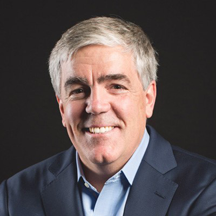 In the 1950s, the average lifespan of a company on the Fortune 500 list was 75 years. Today, the average is 10.
For family businesses:
Just 30 percent survive into the second generation
Twelve percent survive into the third generation
Three percent survive into the fourth generation and beyond
Curious what the future holds for the current state of distribution? To me, these statistics don't have to be set in stone. Distribution fuels a $7 trillion economic engine and is the backbone of every single operation in America. However, 81 percent of distributors in a survey I conducted with the National Association of Wholesaler-Distributors believe much of the distribution industry is operating on dated business models.
I set out on the road last year as part of my We Supply America tour to talk with distributors and hear their stories. They shared their challenges, their triumphs and their evolution. Throughout the 16,599.4 miles I traveled, they taught me two important lessons:
First, distributors have a unique opportunity to bring deeper meaning and purpose to their organizations and create relevancy in the face of disruption. Second, to do so they must adopt new ways to lead their companies.
To survive, distributors must adopt a leadership mindset, one that believes in a need for long-term strategic thinking developed from the intersection of innovation and tradition. From my conversations on the road, I discovered that leaders must integrate these 7 leadership ethos to champion the noble calling of distribution.
Purpose - Called by a compelling North Star to make an impact, create meaning and unleash possibilities.
The good majority of distributors I met along the way had a clear understanding of the 'why' behind their business. Unlike other industries, distribution companies are uniquely connected to their customers, their businesses and their lives. As each one weathered the storms brought on by COVID-19 and economic uncertainty, they remained driven by a more meaningful and emotional quest.
People - Create a platform for the personal and professional development of all employees who aspire for more.
Ask most distributors and they'll tell you that people are the heart of their business. From the sales team, drivers, customer service personnel and technologists to the leadership teams and ultimately the customer, each person plays a critical role in the company's success. These noble businesses seemed to use their business as a platform for the personal and professional growth of their employees. They are driven to help each achieve their full potential. Distributor leaders must continue to empower the individual and create growth opportunities along the way.
Family - Embrace the inherent value and humanity of every individual through a dignified respect.
Not surprisingly, family culture is firmly ingrained within most distribution companies. Leadership roles are often passed down from one generation to the next. However, it's not just blood that makes a family. Loyalty, respect and support for each member of the team are essential to the long lifespan of a distribution business and reducing turnover. Those relations not born of blood are also prime opportunities for promotion within the organization, strengthening your family tree.
Ownership Mindset - Foster an entrepreneurial mindset that empowers each individual to innovate more freely.
The ownership mindset does not exist in a vacuum. Not only must good leaders take accountability for their businesses, but they must also encourage the same in their employees. An organization cannot survive unless every member of the team takes pride and ownership in their roles. That cannot happen unless people feel empowered and appreciated. Distribution leaders can build upon that ownership mindset through transparency and by communicating the value of each position within the company.
Customer Centricity - Obsessed with being deeply connected to the customer and passionately focused on helping them prosper.
This ethos is inherent to the distribution model and evident from every distributor I met on my journey. Customer stickiness is not the result of a great promotion or a friendly disposition. Customer centricity goes beyond the sale to provide support, partnership and friendship to customer accounts to help them achieve their business, personal and professional goals.
Expertise - Champion the noble calling of distribution, its important role in society and how every employee contributes.
Distributors must finally celebrate the value of the middleman. Compared with buying from Amazon or big-box retailers, distributors have deep, intrinsic knowledge and expertise of the products and services your customers need to succeed. Ensure that expertise continues to build by investing in training and education programs for newer employees and encouraging experienced employees to pass down their decades of experience.
Profit - Promote the inherent goodness of business and how its profits contribute to individual freedom.
Without profit, there is no business. Conversations about profit and growth strategies don't have to happen in private board meetings, but rather should be discussed openly for the noble cause that it is. Profits are what enable employers, employees, families and communities to grow and prosper. Today's distributor makes money with their employees and customers, and the profits generated get reinvested into their companies, ensuring the survivability of 6 million well-paying jobs throughout the U.S. Strategize with your team to uncover opportunities you may have been overlooking.
Stop and pause to reflect on what separates your business from others - especially those that garner the attention of the media, your customers and potential employees. Work to embed in your organization the deep-seeded belief of this uniqueness.
Review these seven ethos: Identify those you should leverage as strengths and which provide an opportunity to strengthen your organization.
Use the seven ethos as a framework to think deeply about how the very nature of leadership is changing in a post-pandemic world and what this means for your leadership team and your business.
Dirk Beveridge is the founder of UNleashWD, Executive Producer at We Supply America, president of the Beveridge Consulting Group and champion for the noble calling of distribution for over 36 years. His one-of-a-kind perspective on the future of wholesale distribution has guided his mission to advance the growth, relevance and transformation of the industry, helping distributors thrive. Learn more about Dirk by visiting WeSupplyAmerica.net.