Posted April 10, 2020
Digital Tips to Reduce the Impact of COVID-19
By Dean Mueller, Partner, Real Results Marketing
The COVID-19 pandemic outbreak is affecting industries across the globe, including distributors. Many of us have thrown our 2020 business plans out the window as we face a new reality.
---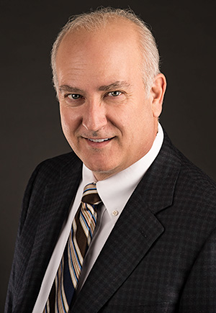 Yet, there are still ways you can continue to serve your customers. And luckily, many of us have access to do this in ways that help "flatten the curve" and abide by social distancing.
Using digital tools is more critical than ever. From web conferencing to pre-recorded videos to performing an audit on your website, there are myriad ways you can continue to stay productive while communicating with and serving your key customers.
Here are some things you can do right now to strengthen your company's position during and after the current crisis:
Connect over web conference. It can be especially tough for those of us used to connecting in person to suddenly be cut off from regular interactions. Web conferencing, especially when it involves video, can be a great way for sales and customer service reps to make more of an impact with voice and/or video when in-person communication is put on hold. Pro tip: Start your web or video calls on the :15 or :45 minute mark rather than on the hour, as it might help ease connections during high-usage times.
Experiment with online chat. Another great way to get in touch in real time is by using an online chat service. Some popular examples include Microsoft Teams and Slack, which are most often used internally. You can also implement an inexpensive online chat service to more easily and quickly connect with your customers. If online chat is new for your company, be sure to spend a little time with training to lay out etiquette and expectations.
Make reordering easier for your customer. Help customers out by proactively creating product lists so customers can easily reorder their most frequently purchased items online or even by email or phone. If you can, allow customers to upload their own file of products in order to a get a speedy quote. If you don't have these capabilities, now is a great time to map out a plan for this. Another tip? Consider offering curbside pickup for those items, especially if your brick-and-mortar branches are closed.
Perform a website audit. It's more important than ever that customers and leads can find your company online. That means that your search engine optimization (SEO) must be on-point. Now's a good time to perform an SEO site audit. Use tools like Google Analytics or SEMrush to identify where your page performance might be lacking, bump up your top keywords, and even improve your on-page content to better reach your desired audience. Along with this, be sure to claim and optimize your Google My Business and Bing Places listings. Your local presence may be a key differentiator as a supplier, so be sure to put this on your SEO improvement to-do list.
Evaluate your UX. The user experience (UX) is crucial, but especially in a time when potential customers are making fast decisions online. How is your page load speed? Are leads finding the right places to click, and are they doing what you want them to (i.e. convert to a buyer?) Use tools like Hotjar or Crazyegg to gain insights on user behavior, and consider making changes to improve your site's UX.
The key in all of this is to maintain strong, clear communication. This relays transparency to your employees, and lets your customers know how you will continue to serve them even during a crisis.
Dean Mueller is a partner at Real Results Marketing, a firm that specializes in helping distributors market their companies in a changing world. For more information, email him at dean@realresultsmarketing.com or visit realresultsmarketing.com.