Posted January 6, 2020
Escalator Clauses
How Including an Escalator Clause In Your Contracts Can Mitigate the Downside of Unexpected or Unforseen Tariffs
By Rose A. Suriano, Esq. and Robyn Lym, Esq.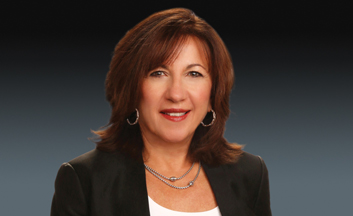 Rosaria Suriano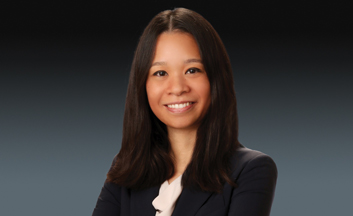 Robyn Lym
The escalation of the tariff wars is bringing product pricing battles to the forefront across many sectors—and with them, the importance of escalator clauses.
A price adjustment clause—also called an escalation or escalator clause—can be a powerful tool in an industrial distributor's contract with end users. This is especially true today, as distributors of machine parts, power tools, MRO supplies, and many other products manufactured overseas are getting hit with price increases from their suppliers due to tariffs.
Advertised MSRP vs. new/true cost of goods
Distributors are caught in the middle of the pricing conundrum because they are a) under contract with manufacturers of the goods they sell, with an expectation about their cost of goods; and b) beholden to the contracted prices in their sales agreements with their customers.
Further aggravating a potentially tricky (and costly) situation: your ads are running, your sales literature is printed, the emails have gone out to your buyers—all stating the sales price that was agreed upon with the manufacturer. Now what? Enter the escalator clause.
An escalator clause provides important protection for distributors when it comes to pricing. This contract provision allows for an increase in the agreement price due to factors beyond the control of either party (manufacturer/supplier and distributor) that affect the value of the product or service. Tariffs fall under that category.
Without an escalator clause, your company could get stuck covering costs that cannot be collected from your end users—or risk losing the customer who is not willing to foot the higher expense you are forced to charge. Escalator clauses are enforceable in most states and are commonly used in commercial contracts. Of course, they're only good if the buyer is willing to accept them, but they set the stage for an important "what if" and should be included in distributor contracts as a financial safeguard.
Another protection against your customer's pushback or claim of "breach of contract" is to include a disclaimer in all your sales materials and customer sales agreements that the "price is subject to change" or is good for a limited period of time. This could be for any number of market conditions that may arise—supply not meeting demand, higher shipping costs due to rising fuel prices, and of course, tariffs. It's a good time to review your sales agreements as well as advertising and marketing materials that will be used this year, to see where you can place a disclaimer to prevent a slew of issues in the future you cannot anticipate or control.
What about force majeure?
A force majeure clause in a contract, which is meant to protect against unforeseen circumstances, does not serve the same function in terms of protecting against price increases or fluctuations. Force majeure clauses will not enable a distributor to modify or cancel a contract with a manufacturer due to increases generated by tariffs. These are generally for protection against significant natural disasters or other catastrophes.
Distributor beware: clause considerations
While adding an escalator cause in a contract is a valuable measure, it does not guarantee you'll get the higher price. For example, a buyer may ask you to provide proof of:
The product cost at the time the contract was signed
The cost increase after the contract was signed
Reasons for the cost increase after the parties signed the contract—was it due to increases in labor or overhead costs (which are more controllable) or due to higher material costs, tariffs, production delays, or another factor outside of the distributor's or manufacturer's control?
An effective escalator clause clearly specifies how the price increase will be calculated and when the price increase is triggered, and bases the price adjustment on an objective or verifiable standard. It may also be drafted in such a way as to permit cancellation of the contract altogether, depending on the situation. However, without the contract explicitly spelled out, the distributor is more likely to be held to the original sales contract.
Bear in mind that there can be extenuating circumstances that lead to litigation, if modification or cancellation of the contract cannot be negotiated—say, a cost increase so high that performance under the contract will create significant financial hardship, but one party or both cannot agree to terminate or modify the agreement.
Contract rescission and reformation
In cases where litigation ensues, there are two legal tools available: rescission, which terminates a contract, and reformation, which allows for contract modification. In the event your contract lacks a well-crafted escalator clause or you cannot reach an agreement with your buyers, these remedies may be available to you through the courts.
In the case of an unforeseen event like a tariff increase, a court may rescind the contract or reform its terms to allow for the price increase. Given that these remedies are difficult to obtain and require litigation, it is far more expeditious and cost efficient to review your existing sales contracts and make sure to include an escalator clause—especially in light of today's tariff wars and the unwelcome price increases they could cause.
Working with a business attorney to negotiate an escalator clause at the inception of the contract can be beneficial to both distributors and their buyers, and protects against litigation, a default, or the unexpected termination of a contract. Business relationships should be built up and solidified, not destroyed by unforeseen circumstances that could have been planned for in advance. Escalator clauses and pricing disclaimers are tools every distributor should implement.
An experienced business litigation attorney representing national and international companies, Rose A. Suriano is the Co-Chair of the Litigation Practice at Brach Eichler LLC, a full-service law firm in Roseland, New Jersey. She has nearly 30 years of trial and appellate court experience in state and federal courts across the country. Robyn Lym is an associate in the Litigation Practice of Brach Eichler LLC, and works closely with Rose A. Suriano on a number of business claims and disputes.
COMMENTS: 0
---