Posted March 7, 2022
Five small-step survival strategies that proved successful during the pandemic
By: Pradip Krishnadevarajan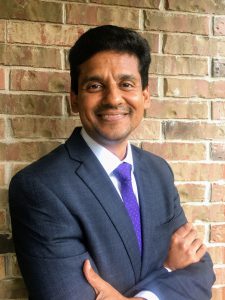 Taking one small step that improves a strategic area of your business can equate to overwhelmingly positive outcomes – and small steps are easier than drastic overhauls when uncertainty and change are the norm.
Throughout the pandemic, distributors made targeted adjustments where it counts most for their business. For instance, some have applied data more intentionally than ever before. Others have focused on adjusting inventory management. For most, each change involved process improvement.
For the past 18 months and more, our team has been part of this journey with many distributors. We've witnessed remarkable growth and seen bottom lines improve, even amidst industry chaos. In several cases, we can clearly attribute much of each distributor's success to one small yet meaningful change in process.
For all distributors entering 2022, it pays to look back on successful tactics your industry peers applied. However, it's not easy to get a glimpse into others' operations. Here, we'll peel back the curtain and share some of the most intriguing success stories.
1. Expand Existing Accounts
An automation distributor chose to focus on customer penetration during the pandemic. Afterall, it's always easier to grow with existing customers than acquire new ones. So, it's no surprise distributors frequently target customer penetration as a growth tactic.
The distributor gave salespeople an initiative to sell more categories to customers that were accessing four categories or less out of the available 11. Salespeople were also directed to focus on customers that purchased above a specific sales range (over $25,000).
Outcome: Sales team achieved 20% increase over year-to-date quota.
2. Cut Back on Slow Inventory
A fluid power distributor decided to focus on improving inventory processes using inventory stratification. This ranked items as A, B, C or D based on inventory data. Among other benefits, this allowed the distributor to easily determine which items could be moved from stock to non-stock. The non-stock products were primarily slow-moving, single customer, unprofitable items in C and D categories
The distributor identified 710 single customer items that could be eliminated over time without impacting customer service. The purchasing team committed to take three actions to address this:
Move items to non-stock and order as needed.
Provide sales team with alternate products for the items.
Develop a pricing matrix for the items to increase margins based on customer size.
Outcomes: Margins improved by $500k, the distributor reduced safety stock by 15%, turns improved by 5% and customer service was not affected.
3. Let Usage Data Drive Forecasting and Planning
An automotive distributor leveraged data for greater accuracy in forecasting. Data can take much of the guesswork – and the emotion – out of forecasting for inventory and demand planning. The distributor categorized their inventory by rate of usage:
Rapid-turn: items that would go less than three months without usage
Medium-level: items that went three to six months without usage
Slow-moving: items that went six months without usage
They could then match the appropriate forecasting method to each usage level in their ERP system. Each level would go by its own rules and method, allowing for better accuracy. The distributor applied the best fit selection method to rapid turn items. For medium-level items, the distributor applied moving-average methods using the average past four months of usage. For slow-moving inventory, a planner would be involved and watch performance.
With these methods in place, planners could make decisions based on more accurate forecasting, and they could dedicate more time to service on fast-moving, rapid-turn items.
Outcome: 5% improvement in service levels for top items over four months.
4. Align Margins to Volume
An industrial distributor chose to optimize gross margin by better aligning pricing to customer volume, instead of taking a simple market-based approach. The distributor's gross margin was 21%. They benchmarked the gross margin percentage of low-volume customers (less than $12,000) to that of their top 50 customers. If customers in the top 50 pay higher margins than low-volume customers, there's clear misalignment.
In one location, the distributor found that 523 of their low-volume customers had margins ranging from 13% to 16%, far below the established gross margin of the distributor.
The distributor directed the inside sales team to seek a 1% to 3% increase in margin for the low-volume customers. This called for using transactional data and applying a more scientific, analytical approach to pricing decisions. So, the distributor assigned a margin boost to items based on their unit cost.
Outcome: Achieved $1 million in additional margin over six-month period across all seven locations.
5. Spread Out Product Line Growth by Incentivizing Sales Reps
A metering equipment distributor wanted to even out the growth of their seven product lines to diversify their risk during the pandemic and for the foreseeable future. This meant incentivizing salespeople to move the slower product lines, rather than focus on those that move fastest.
They decided the best tactic was to adjust sales compensation, committing 15% of compensation to the initiative of moving slower products to equalize all lines.
The distributor categorized customers according to data, such as sales, gross margin (GM) and opportunity potential. The resulting categories were labeled platinum, gold and silver. Commission levels were set according to these categories and customers' gross margin dollars.
Platinum customers = Additional 2.5% of GM dollars
Gold customers = Additional 2% of GM dollars
Silver customers = Additional 1.5% of GM dollars
Outcomes: Overall, product lines showed 10% growth.
These are just a few examples of the incredible growth and success we've seen distributors accomplish during the unprecedented times of the last 18 months. In each instance, the distributors targeted areas that would have the greatest returns and strengthen their businesses for today's difficult times and tomorrow's potential.
All businesses will benefit from analyzing their internal data that will reveal where processes can be improved to achieve growth. At the start, it feels like a major, overwhelming project, but it doesn't have to be, and you don't have to go it alone. At ActVantage, we're well versed on identifying targets and helping distributors execute growth strategies, one small step at a time.
Pradip Krishnadevarajan is co-founder and managing director of ActVantage, which helps distributors drive profitable growth through analytics.