Posted January 30, 2018
Five Trends for Distributor Online Success
Practice these five traits of the top 10% of online distributors for online organic growth
Scott Benfield, Digital Channel Advisors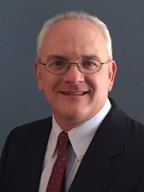 The B2B online market will cross $1 trillion in 2018 and grows at a 7% compound annual growth rate (CAGR). Distributors have been investing in software and specialists who manage the software suite and integrate it into the firm's ERP. Our ongoing work and research, however, shows that the differentiation in software is slowing down; an e-commerce platform inclusive of transaction software, PIM, punch-out, faceted search and online quotation is required for a competitive online experience. Software vendors are becoming entrenched and the difference between competitive vendors is narrowing. The new, and most challenging, chapter of the online journey is how the distribution firm adapts the existing full-service culture to an online model.
We offer five traits of the top 10% of distributors that are dominating online organic growth.
1) Prices on commodities will likely fall and the customer is, very often, out for a competitive price. E-commerce enables the customer to purchase commodities at a reduced price. Why? New models of e-commerce called Transactional Distributors are becoming more commonplace. These entities have few branches and limited sales support. They target the 20/80 products with a reduced price funded by reduced operating expenses. Full-service distributors will find that tried-and-true customers who used to purchase commodities along with value-added services are increasingly shopping somewhere else. They can get commodity or rote products at 10% or so less in price from Transactional competitors. You can, more and more, find full-service distributors that have established a Transactional arm, often with separate management, branch and name soliciting your best customers.
2) The full-service platform is valuable but not all customers will want to pay for it. Borrowing from our first trend, a significant amount of commodity purchases will go to low-priced online competition funded by stripped down models of distribution. Hence, full-service distributors should acknowledge that they will need to align their full-service business models to customers who are willing to pay for it. This means that redundant branches and excess sales positions will need to be rethought and likely reduced. Online technology makes the supply chain more productive by reducing infrastructure cost while being more convenient for the buyer. Distributors should begin, post-haste, to review new models of outside and inside sales while reducing redundant branches—all in an effort to drive operating cost down. (How will digitalization impact the traditional distributor sales force? You can help us determine the answer to that question by participating in our survey.)
3) New models of distribution will increase; they will offer parity or better prices while slicing apart the value chain in unique ways. Online technology will give new competitors the wherewithal to create new value propositions. These models include: Transactional Distributors: Low cost/low price firms that target Pareto and commodity SKUs and shotgun blasts them to broad sectors. Thin-Slice segment marketers: Firms that slice multiple layers of a vertical market and appeal to a well-defined group of buyers. Their advantage is in the granular segmentation which gives the buyer a highly customized online experience at a, generally, better price. Value Chain specialists: Firms that rearrange the value chain and, usually, don't perform all the functions in the value chain of traditional distributors. These firms often use configurators or in-house design teams to design a project and ship it direct from the manufacturer to the customer's site.
4) Create and support an e-commerce culture. Once firms reach approximately 10% of total revenue in online sales, they exhibit culture problems with online growth. Events such as field sales becoming sensitive to online growth as territory sales are reduced through e-commerce initiatives including new business models and managers who don't support online growth with specialized positions, new measures, or hold experienced people accountable are common. If you have these issues and don't address them, your online sales will likely plateau and then fall.
5) Success starts at the top and is perpetuated there. Nothing is more crucial to online success than the C and V suite(s) enthusiastically supporting online growth while learning as much as possible and encouraging employees to follow. Subordinates quickly, and deftly, figure out if executives support online growth and mean it or are simply giving a "wink and a nod." If your executives aren't supportive of online growth, they cost you current and future sales. If they don't want to change, change them out. Current research finds that online growth in distribution markets is hotly contested by non-traditional distributors including new business models, retailers moving into wholesale, and manufacturer-direct shipments.
The staying power of online transactions in traditional full-service distribution markets is beyond dispute. Our research points to significant upside growth in online sales and, often, away from traditional full-service models. We are not critical of distributions' history in acknowledging this; the industry has been a significant part of the expansion of the North American GDP. However, the full-service, many branches, many sellers, and lots of duplicate inventory model is giving way. Today the buyer has perfect or near perfect information on product features and benefits, price and availability where the order placement window is 24 hours instead of 8 hours. For full-service firms to win at e-commerce, distribution executives are encouraged to consider the five trends and their portent to the existing full-service distribution firm.
Scott Benfield is a consultant for B2B markets and specializes in digitalization of existing channels. He is a member of Digital Channel Advisors, an association of consultants who help mature firms navigate cultural and structural change to succeed online. He can be reached at Scott@BenfieldConsulting.com or (630) 428-9311.
COMMENTS: 0
---