5 Ways Distributors Can Grow Their Bottom Line with E-Business
By Jonathan Bein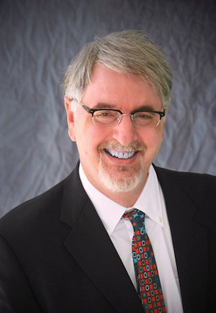 The distribution market saw a dramatic shift in 2017 and 2018 in the amount of revenue coming through e-business channels in large part due to market factors that started to level the playing field for smaller distribution companies. Less expensive platforms for e-business were available. Cleaner product data was easier to get without a large investment, and more distributors were aware of the value of digital tools. The lower barrier to entry meant that smaller distribution companies could meet their customers' heightened expectations, which carried over from B2C experiences.
The stakes are high. Distribution companies looking to win should re-align their strategies to achieve at least 50 percent of their revenue from e-business channels, which includes not just website ordering, but electronic data interchange (EDI), punchout, email and fax order automation. At the 50-percent threshold, distributors create enormous efficiencies that drive profits that can be invested back into their business to expand far faster than the competition. Here are five ways your distribution business can improve its bottom line with a focus on e-business:
Increase higher-margin online sales
The right website ordering infrastructure supported by an omnichannel approach, including field sales reps, inside sales reps and customer service reps, will drive sales online not only from existing customers that shift their purchases to the channel, but also to new customers. And with the right cross-sell and upsell features, existing customers are likely to grow their order size. Purchases on a website improve gross margin because the cost to serve is lower than on other channels.
Improve procurement efficiencies
Distributors tend to use EDI and punchout with their largest enterprise customers. Purchases made through these tools – which allow the order to go straight from a customer's ERP to the distributor's ERP – have higher gross margin because a customer or a distributor no longer manually enters or rekeys item information.
Increase order productivity
Email order automation converts email orders into a sales order in your ERP, which means a customer service rep no longer has to manually input orders. That means they can focus on higher value-added activities.
Improve order accuracy
With email order automation, distributors also reduce errors from reps that have to re-key orders – and therefore the costs associated with those errors.
Reduce field sales expense
Distributors that leverage e-business can reduce the size of their field sales team, and the associated expense – by as much as one field sales rep for every $2 million in e-commerce revenue. Then those reps can either be replaced or supported by a proactive inside sales force at a lower cost; remaining reps can be re-deployed to focus on higher value-added activities, including drumming up new business.
Distributors will realize a real financial impact from implementing e-business strategies almost immediately. But that's not to say it doesn't take planning. Distributors must understand their customers and their purchasing habits, as well as how they research (shop) for what they need, whether that's through phone calls, online or in-person. Think beyond just website ordering. A larger strategy that includes e-business tools and channels such as EDI and order automation will quickly drive bottom-line growth.
Jonathan Bein, PhD, is the managing partner of Distribution Strategy Group, which helps distributors make marketing a profit center. He has developed and applied analytic approaches for customer segmentation, customer lifecycle management, positioning and messaging, pricing, and channel strategy for distributors. Reach him at jbein@distributionstrategy.com or visit DistributionStrategy.com.
COMMENTS: 0
---