Posted June 14, 2022
Focus Sales Efforts on What You Can Control in an Uncontrollable World
By Kevin McGirl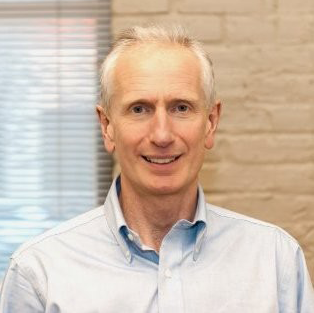 Inflation is hitting historic levels across the globe. According to the Financial Times, in February 2022, the annual consumer price index increased 7.9% in the U.S. Core contributors to inflation include: jumps in energy prices, as well as political activity, supply and labor shortages, and social factors.
As you start feeling the pressure, take a moment before you reach for the nearest Band-Aid solution. Consider how you might shore up areas of your business you have greater control over, to mitigate the effects of inflation and other disruptions on your bottom line.
Today, you must become more data-driven. For instance, Gartner expects 60% of B2B sales organizations will favor data-driven selling by 2025. The economy responds immediately to continued swings and fluctuations. You need easy access to real-time data and the ability to monitor for major changes that warrant attention. That way, you can respond quickly where it matters most. This is how you get to an agile state that keeps you in control. Having real-time data by leveraging sales data technologies means you can make strategic shifts as inflation occurs – to buoy you through any storm.
4 Areas to Take Back Control
Some of the data in your business will be more volatile and difficult to use for forecasting. Keep in mind that not all actions that protect your bottom line come directly from sales, though sales plays a significant role in your strategy. Focus on the data you can act on and control to protect your bottom line.
Increase the efficiency of your delivery routes
With gas prices sky-high, you need to make the most of every mile traveled by your delivery trucks. Optimizing those routes is within your control. The right technology helps you see where there is waste (i.e., multiple short trips with small loads), and where there are opportunities to gain greater control over this process (i.e., collaborating with customers to reduce small orders and consolidating those into one delivery a week instead of several).
Focus on sales visits with a purpose
Technology can help your salespeople make the right in-person visits at the right time and with the right information to get the most out of that time. This is key when you're trying to optimize resources. Top priorities right now are decreasing your gas usage and labor time as gas prices increase and the labor shortage continues. Customers benefit from this, as well. Don't waste their time with sales calls that don't provide value. They are also short on time and manpower. They need suppliers that can get them what they need, when they need it – with little extra fanfare.
Reduce the cost of sales
The cost of sales has gone up dramatically and there are more accounts to manage with fewer people due to the labor shortage.
In a sample scenario, Distribution Strategy Group calculated the average cost per contact as $100-$133 for a field sales rep who makes three to four contacts per day and $10-$12 per contact for proactive inside sales reps who make 20-25 contacts per day.
If you help your team be more agile and spend their time efficiently, you can better control sales costs. Revisit how you're allocating customers; can you use your inside sales team more to connect with and sell more to existing customers? How are you ensuring that every touch with a customer is driving value – especially when you're not visiting customers in person? Sales enabling tech helps your entire customer-facing team sell smarter. Help them have more-productive conversations, with real-time data with which they can make smart in-the-moment decisions and suggestions.
Stop reacting to supply shortages.
The supply chain is anything but predictable right now. But you can use your data to see what you have on-hand, what's coming up short, and which alternatives are suitable should supply shift. Advanced technology digs into the data for you, helping you come to the best decisions faster and more efficiently than with spreadsheets and manual processes or with systems that don't communicate data with one another. Salespeople can rely on the stocking information they're seeing, and they can use purchasing data and trends from customers to pivot and be resourceful. This also helps strengthen relationships with customers, as your salespeople can alert them to issues as early as possible and have conversations about the current realities.
Vigorously defend existing customer relationships
Your existing customers are one of the strongest pillars of your foundation. If you focus on maintaining control of customer relationships, especially those that drive most of your business, you'll have a better grip on retention through disruption. Technology fueled by AI and machine learning will help you make the most of customer data and better navigate customer relationships. You'll have a clearer view of the value you provide and data to demonstrate your impact, as well as insights to drive relevant conversations.
Navigate with Confidence
Focusing on what you can't control today is counterproductive. You'll simply feel like you're spinning your wheels.
Be proactive when it comes to using data and technology to optimize where you can. Shift your team's focus to being productive, bringing new life into your sales team and their efforts. Small changes can make a big difference, mitigating the impact of the uncontrollable in your organization.
About Kevin McGirl:
Kevin McGirl has 40 years' experience delivering software solutions to the manufacturing and distribution sectors. As President and Co-Founder of sales-i, the leading sales enablement technology, he is passionate about helping salespeople leverage customer data to maximize performance in challenging markets. Kevin has experience working with sales leaders of Fortune 500 organizations and progressive independents to establish the role of AI/Machine Learning in the future sales model. Reach out at sales-i.com.
COMMENTS: 0
---