Posted May 26, 2020
How Will Corporate Travel Change?
by Jack Rolfe
With the loosening of stay at home directives, business will start to return to the streets.
---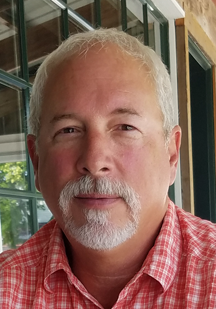 There will be a pent-up demand for business travel as companies reestablish relationship with customers, suppliers and employees. Companies will need to evaluate realistic travel plans in the short term and look at long-term changes to how business is conducted.
Many functions can continue from home offices. Upgrades to data lines, computer hardware and software will be needed. New security practices will be installed. Home offices will need equipment. Policies will need to be upgraded to address the new work environment.
Some companies will limit travel and others will get back to it in full swing. Companies will need to communicate with their employees and customers about how they are changing practices to protect their workers and those of the companies they are visiting.
General rules will require travers to wear masks and the company should provide them. Employees will see greater delays in getting around and companies should expect lower production as it takes longer to visit clients. Let's look at some specifics.
Air Travel
We can expect longer lines at TSA as spacing will slow down the process. Masks will impede facial recognition systems where in use, and slow other security measures as well.
Don't expect to sit in an eatery at the airport; carry out is OK if we observe the proper distancing. Remember it is hard to eat though a mask. Food services will be the slowest to return to normal.
In the near term, airlines will run at partial capacity driven by social distancing. Routes may be cut or reduced due to demand. Getting flights that fit your itinerary may be problematic.
Corporate communications from the airlines to passengers are critical to assure customers that the precautions that they have taken are effective. Flyers may be hesitant to fly until they feel safer.
Airlines do a lot of things right but need to let customers know about the precautions they are taking to keep customers and employees safer. HEPA filters in the cabin, decontamination efforts, compliance with government regulations and employee screening measures all help. Reconfiguring seating would be expensive and eventually not needed as demand increases.
Baggage pick up will be another big delay in getting through an airport as people wait their turn to go into the area to get their bag due to spacing requirements.
Rental Cars
The rental car industry has already automated check in and check out procedures. I see little change or delays at these facilities. Sanitation will need to be stepped up and communicated to customers but this will be largely invisible to the customers.
Hotels
Hotels will increase the use of check-in apps and automate the check-in process to minimize contact. Watch for phone apps that unlock room doors. Rooms and shared spaces will employ new sanitation methods. There are many high touch points in a hotel. Regular sanitation in these areas will need to be visible and frequent. This may add to cost.
We will see an increase of in-room delivery from various food providers as hotel-provided meals will disappear for a time. We may see plexiglas shields at the front desk. Corporate communications again will be critical to reassuring customers that it is safe to stay at their properties.
Restaurants
Restaurants will be very slow to come back or they will face long delays due to occupancy restrictions. Hours may be reduced or maybe carry-out only will be offered.
Trade Shows, Meetings and Conferences
Large gatherings will be severely restricted and deferred until at least 2021. Key factors will be virus prevention via vaccine, herd immunity or large-scale sanitization. Meetings and conferences could open first as contact, spacing and sanitization can be controlled better than open trade shows. Meeting size will be a factor as well.
Trade shows are valuable means of putting buyers and sellers together efficiently. One-way traffic patterns in the aisles may be used. Limiting the number of people per aisle could be mandated. Space could be allocated to act as holding areas while waiting to get to a particular booth. Booth attendees will sanitize regularly - both personally and booth materials. More people will use scanners to get information for follow up to minimize touch. Ultimately, preventative measures will bring the shows back.
Public Spaces
Public spaces will follow whatever state and federal guidelines are in effect at the time of travel. Everyone should keep up to date on what is required in each area. Masks and social distancing will be with us for a while.
I do not see a massive shift in the way we conduct business. Business will continue to automate and reduce contact in non-essential areas. Customer contact has always been important and we will continue to maintain relationships to keep our business healthy. We will see more online commerce. We could see expanded call centers offering more support, engineering, application help and other customer focused efforts that used to be done in person, on site.
Employers will need to pay attention to duty of care as we face new challenges "On the Road"
Jack Rolfe is a corporate road warrior, with over 40 years of national and international travel. Jack speaks to business associations and companies on travel security. jackrolfe.com.
COMMENTS: 0
---