Posted June 30, 2022
How Optimized WiFi Networks Ease Supply Chain Concerns
by Roger Sands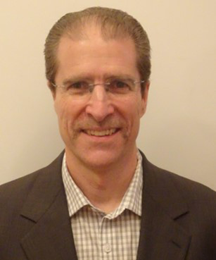 Distribution and manufacturing companies need every insight possible to promote operational efficiency as supply chain headaches continue. To get these answers, more and more companies are depending on smart devices and mobile technologies.
Of course, these technologies depend on a robust WiFi network, so what distributors and manufacturers are ultimately doing is increasing their WiFi network dependency. This places an already critical resource under greater demand, making it a top priority for IT teams to ensure the entire network is optimized at all times.
To provide this service and future-proof business continuity, optimization and automation are the keys - not only distribution and manufacturing automation, but also WiFi automation. Companies can work with one or more automated optimization solutions to get the answers they need. Here are the capabilities to look for when designing and upgrading a network.
1. WiFi automation platforms improve supply chain management
Warehouses and manufacturing facilities contain hundreds or thousands of connected devices. IT teams don't have time to individually analyze the behavior and health of every device multiple times a day, and yet that is the only way to ensure consistent network performance.
To cost-effectively get the information that is needed, manufacturers can use WiFi automation platforms to automate the analytics process. These platforms analyze thousands of data packets a second, ensuring that there are eyes on every step of the supply chain.
If something goes wrong, IT can be automatically alerted in real-time, significantly reducing the business cost and Mean-Time-to-Resolution. This gives teams proactive insights into technologies used to run, control, and monitor:
- Inventory management including forecasting
- Order fulfillment
- The health of manufacturing equipment
- Internal and external communications
- Internal systems such as finance and HR
- And more
With the analytics process covered, IT can focus on other critical responsibilities, trusting that the WiFi and all connected devices are working as expected unless otherwise notified.
2. Automated troubleshooting saves time and money
The goal here is to streamline and simplify the optimization of the WiFi network, which in turn protects every business process dependent on the WiFi. To this end, in addition to analyzing all network activity, it's important to work with an optimization solution that will automate the troubleshooting of any issues.
This process can vary from solution to solution. In general, look for some or all of the following:
- Analysis of both the 2.4GHz and 5GHz frequencies - any pause in analysis results in lost data and lost opportunities to identify issues
- Root cause identification
- Actionable resolutions
- Automatic alerts
3. Historical wireless analytics prep the network for the future
Forecasting is a regular part of the manufacturing process, but many companies don't extend forecasting to include the future needs of their WiFi network. This is a mistake. The WiFi isn't going anywhere and taking the time to determine what specific upgrades and updates a network needs will save companies money down the road.
The most efficient way to get the information is with an automated solution, but it is possible for IT teams to manually gather metrics. Either way, analytics should be gathered regularly so that long-term trends in health and performance can be extrapolated and shared with decision makers. This allows companies to answer questions such as:
- Did network performance improve after the last upgrade?
- Is the network congested and/or nearing capacity?
- Which specific APs are showing signs of degradation and should be replaced?
- Specifically, how has network utilization changed over the last year?
- How has the noise level changed?
While no one knows exactly what the future holds, historical analytics give powerful, useful insights into probable needs.
4. End-to-end testing improves the user experience
End users refers to everyone from employees to partners to customers. If a WiFi network isn't meeting their needs, supply chain issues can pile up while a brand's reputation suffers.
To avoid any disasters, WiFi networks need to be tested end-to-end and from the end user perspective. This requires a testing solution to connect to the network as an end user device so that IT receives end user quality metrics. The more actionable data IT has, the easier it is to form a complete picture of a network's health and avoid technical headaches.
Scheduled testing allows IT to get answers consistently, minimizing network downtime and mysteries. This is important because some tests should be run as often as every fifteen minutes and IT professionals don't have the capacity to sit onsite for 24 hours, doing little else but performing that task.
If needed, it is always possible to run tests on an as-needed basis as well if a question arises and requires an answer outside of a scheduled testing window.
5. Telemetry data delivers critical visibility
Telemetry is the process of collecting data from remote or otherwise inaccessible sources and transmitting it to another IT system for analysis and review. This ensures that manufacturing companies have constant insight into network health at all facilities.
Not all automation solutions are also telemetry solutions, so it's important for companies to define their business goals and determine if they are better met with an all-in-one solution, or with separate solutions. When making the decision, factor in:
- The cost of solutions
- Required training time
- Installation time
- The delivery time of analytics
Fast, easy, and budget friendly is possible
Business challenges are inevitable, but creating a reliable, assured WiFi network to safeguard business continuity doesn't have to be. Second only to employees and customers, this resource is valuable to all manufacturers, making optimizing it worth every penny.
The good news is that it isn't necessary to break the bank to make it happen. With automated WiFi optimization, distributors and manufacturers have scalable solutions that can significantly reduce WiFi problems and Mean-Times-to-Resolution, keeping supply chains on track and running smoothly. Now is the time to design and maintain WiFi in a way that will future-proof the network and lead to long-term success.
Roger Sands is CEO and co-founder of Wyebot, a provider of AI-Driven WiFi automation.