Posted February 26, 2020
How Two-Way Radios Can Improve the Safety of Any Warehouse
By Ben Burns, Founder and CEO of Discount Two-Way Radio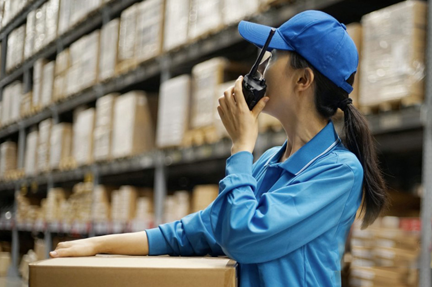 For the distribution industry, technology has helped increase productivity through areas like real-time integration, automated inventory control, and streamlined fulfillment processes. However, when it comes to safety, technology has not made major in-roads toward keeping workers safer. After all, the distribution industry remains a labor intensive, hands-on world that requires workers to cover large areas with everything from forklifts to feet.
That's why many warehouses and distribution centers are incorporating one relatively low-tech tool to help them improve safety while simultaneously improve operational efficiency: two-way radios.
The Evolution of Two-Way Radios
Two-way radios have evolved significantly over the years. Today's two-way technology can help warehouses become more connected, seamlessly connecting all aspects of operations through immediate communications, which drastically reduces the potential for unnecessary injuries. From coordinating security, fire safety and cleaning to improving sorting, stacking, and shipping, incorporating reliable two-way radio coverage is critical to maintain any distribution center's performance while improving response time for the unexpected.
How Do Professional Grade Two-Way Radios Improve Safety?
For fast, efficient, worry-free communication, nothing beats two-way radios. More reliable and less expensive than cell phones, two-way radios are used by most distribution center operations managers, supervisors, cherry pickers, and forklift operators. In fact, distribution centers make wide use of handheld two-way radios because they are uniquely suited to the needs of this industry. Why?
• Two-way radios can quickly communicate with multiple users, sometimes to inform others of a dangerous situation – Unlike cell phones, which typically only enable one-to-one communication and can take time to locate a contact, two-way devices allow users to immediately communicate with other users whose radios are tuned to the same frequency. This is helpful when distribution center employees need to communicate simultaneously with multiple parties or warn multiple people of a potentially dangerous situation. In addition, warehouse employees are often spread throughout a large area, which can make communications difficult and time consuming. Two-way radios provide instant communications through your entire operation which often improves workplace safety.
• Reliable signal that does not rely on cellular technology – There are many electronic devices in distribution centers that can interfere with cell phone signals, in addition to severe weather events. Two-way signals are more reliable and do not depend on cell phone towers, making them a more dependable solution. Plus, with concrete, steel, and glass structures, large warehousing facilities may have both inside operations and outside operations. Two-way radio frequencies can penetrate challenging environments much better than cell phones.
• Reinforced construction – Cell phones are delicate and prone to breakage. In warehouses, where employees are mobile and commonly carry materials and work around machinery, most cell phones can't stand up to the job. Two-way radio cases are typically constructed with much stronger materials, allowing them to better endure the abuse typically found in a distribution center environment. This too helps improve reliability and safety.
• Hands Free Accessories – Two-way radios typically are incorporated with hands free speaker mics or other accessories that allow workers to use their radios without tying up their hands.
• New Technology - The latest two-way radios feature technology that makes them very useful in the distribution center environment. For example, professional grade two-way radios include safety features as emergency alerts programming, multi-channel partitioning, text messaging, keypads and GPS tracking.
Hobby Lobby Relies on Two-Way Communication for its Distribution Center
Hobby Lobby is the largest privately-owned arts-and-crafts retailer in the world with more than 37,500 employees working in 850 locations across 46 states. Wayne Bush is the Maintenance Manager for the warehouse and distribution center of Hobby Lobby. He oversees maintaining the equipment that keeps the nearly 900 Hobby Lobby stores running. That means he is coordinating the printing department, the woodshop department, the warehousing department, etc. He relies on his RCA RDR2500 two-way radios to keep the massive warehouse and distribution center running smoothly.
"I couldn't survive without my two-way radios. They are so much tougher than cell phones and they can transmit across this quarter-mile warehouse perfectly. Plus, they really help us out with safety and keeping the entire operation well-coordinated," said Bush.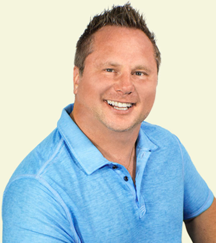 Ben Burns is the founder and chief executive officer of Discount Two-Way Radio. Based in Southern California, Discount Two-Way Radio serves more than 64,000 customers in the industries distribution, warehousing, education, public safety, manufacturing, construction, and more. Discount Two-Way Radio is the exclusive North American distributor of RCA two-way radio equipment.
COMMENTS: 0
---