Loading dock safety in winter
by Brad Poulter
Winter weather poses unique obstacles to warehouse workers and drivers when conducting daily operations. Below are ways cold and ice can create problems and solutions you can implement to minimize dangers and increase safety.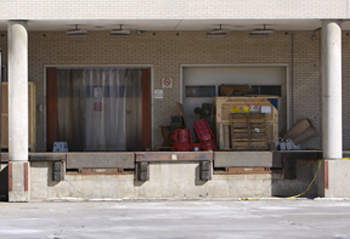 Loading dock safety for employees
Whether your facility loads and unloads vehicles manually or with the use of forklifts, the interior area of the dock must be kept clean. During winter, this area can accumulate water from melting snow or ice. Large puddles should always be mopped or swept to reduce the chance of slipping.
Use quality safety mats in any walkways in the loading area. To prevent any tripping, make sure that these mats are not prone to curling. Mats will also reduce the moisture and other debris tracked through the rest of the facility.
The winter season tends to have less sunlight and this can reduce visibility for workers. Make sure that your dock areas are well lit. If you use markers or lines to separate foot traffic and forklifts, make sure the lines are clearly visible. Repainting or retaping may be required.
Try to keep loading dock doors closed when the dock is not in use. This will help keep cold and moisture outside, making your facility safer for everyone. Invest in quality dock seals or dock shelters for heavy-use areas.
Loading dock safety with trucks
In winter, salt on roadways splashes onto windows and exterior mirrors, reducing visibility for the driver. Snow or ice can also accumulate on mirrors used to help drivers navigate into loading dock areas. Make sure that all exterior lighting and signaling devices are operational. You can do your part by keeping any guidance devices clear of ice and snow.
Plow or shovel loading zones and use salt where needed. Pay extra attention to any loading areas on inclines. Wheel chocks should be used to avoid trailer creep. Keep in mind that wheel chocks can slip on icy surfaces — these should not be the only method used to prevent creep. When trailers are spotted, portable jack stands should be used.
While OSHA is no longer citing violations for the lack of wheel chock use, commercial vehicles must meet Federal Motor Carrier Safety Administration (FMCSA) requirements. These guidelines require the use of parking brakes for most vehicles. However, this is a minimal step in ensuring safety.
Inspect any dock boards or plates for wear and ensure that these devices are cleaned and dry after use. Allowing ice or snow to accumulate and melt can make the surface slippery for foot or vehicular traffic.
Truck maintenance
Delivery drivers face just as many dangers in winter as the employees inside your facility. If you use your own fleet, make sure that all of your vehicles are well maintained. More wear and tear is placed on batteries during cold weather. All vehicles tires should have solid tread and proper inflation. You do not want to have your drivers stranded on roadways during the winter. Add GPS navigation systems if you do not already use them. This can help get your deliveries to their destination through alternate routes during bad weather.
General winter safety
While slip-resistant shoes should be mandatory in any warehouse environment, consider using grip attachments that can be easily added to footwear for use on ice. When used correctly, these attachments can provide the extra protection needed in changing winter conditions.
Workers should always be prepared for cold or wet weather during winter. Any employees that work on or near loading docks should have outerwear available to put on when the doors are open. By following a few simple safety tips, you can get through the winter season without incidents.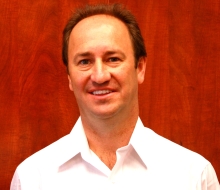 Brad Poulter is the executive vice president of operations at Best Transportation Services Inc. Best Transportation Services is a Chicago-based delivery company that provides courier solutions for the warehouse industry and regularly practices these safety tips to ensure the safety of all persons involved.
COMMENTS: 0
---