Posted September 24, 2019
Look to the cloud
Distributors looking to boost productivity – and customer experience – should look to the cloud
By Ole Isaksen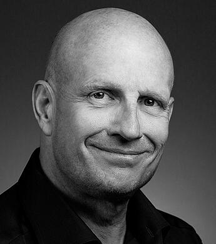 Faced day after day with price-centric competition, ill-advised distributors have cut services, inventory and people – which have only served to hurt the customer experience. But customers expect a seamless experience, not one riddled with gaps and unfulfilled expectations. Instead, distributors should focus on improving their processes to minimize inefficiencies and maximize productivity, rather than cutting back in critical customer-facing areas.
For example, distributors today need to increase purchasing and ordering speed, as well as accuracy, to keep up with customer expectations that have been in part driven by competitors like Amazon.
And many of the newest technologies that drive both efficiencies and better customer service require a modern, cloud-based platform. For example, chatbots have great potential in distribution. If a supervisor could pick up a phone and ask a digital voice assistance for the status on their latest shipment from their preferred distributor, he would have the information he needs on whether to keep a team at work for another hour, or to send them home.
Distributors need to combine better processes with the right technology tools to support these new expectations for a consistent omnichannel experience. Cloud-based solutions are their best bet.
Cloud-based solutions level the playing field for distributors and enable them to:
• Improve security and reduce expensive reliance on weighty IT infrastructures
• Identify inventory inefficiencies through real-time tracking to see what's moving and what's not
• Guide their team with actionable insight, spot winning sales tactics and eliminate broken processes
• Anticipate customers' needs, personalize their experience, recognize buying habits, and seize opportunities for upselling
• Implement data redundancies to protect against catastrophic loss
• Use interactive dashboards to uncover promising leads for targeted interactions
• Mitigate risk and improve data protection with encryption, authentication and other physical and virtual security on all devices
Tomorrow's technological advancements are here. Distributors who fail to adopt technology that helps them adapt quickly will pay the ultimate price when customers seek out those who do.
It's understandable that a transition from an on-premises solution may be overwhelming for small to midsize distributors, but that fear is often misguided. Once companies understand the advantages of moving to the cloud and the ease in which it can be accomplished, the more it makes sense to move forward.
In doing so, distributors increase margins, improve the customer experience and grow sales. In addition, by having access to real-time data, companies execute faster and more accurately — ultimately beating out the competition.
Ole Isaksen is the vice president of business alliances for Enavate, a Microsoft Dynamics 365 partner focused on the wholesale distribution industry. Reach him at ole.isaksen@enavate.com or visit www.enavate.com.
COMMENTS: 0
---