Posted April 21, 2021
MSC Customer Care Model is about growth
President/CEO Erik Gershwind explains how MSC Industrial Supply decided to scrap a decades-old, branch-based business model in favor of a new virtual format
---
By Rich Vurva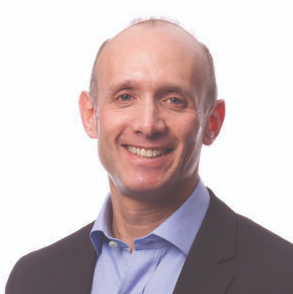 When MSC Industrial Supply announced in January 2021 that it planned to close 73 branches nationwide and transition to a new virtual customer care model, many people in the industry assumed the move was a cost-cutting effort in response to COVID. According to MSC president and CEO Erik Gershwind, the seeds for the change were planted long ago.
Gershwind was the keynote presenter during the second day of ISA21, the Industrial Supply Association's virtual convention, where he participated in a discussion with ISA president and CEO Ed Gerber. The conversation walked more than 2,400 attendees through MSC's decision to scrap a decades-old business model in favor of a new virtual format.
Gershwind said that one of the guiding principles that his grandfather, company founder Sid Jacobson instilled in the company when it was founded in the 1940s, was that if you're standing still, you're moving backwards. Businesses need to reinvent themselves over and over again.
The first major reinvention at MSC happened three decades ago under the leadership of Mitchell Jacobson, Gershwind's uncle, who moved the business from a local regional catalog house to a national player. "He saw an enormous growth path in front of us. In a market that would eventually consolidate, being stuck in the middle was a precarious place to be. He felt the need to grow and, to do that, led the business on a very bold expansion," Gershwind said.
The expansion included a build out of a national logistics network and a full line product offering.
"It was that move that led us to go public in the 1990s because we needed the capital to achieve the vision," said Gershwind, who is just the fourth CEO in the company's 80-year existence.
More recently, the company repositioned from being a spot buy supplier to becoming a mission critical partner on the plant floor of North American manufacturing and heavy industry.
Gershwind said three industry trends drove the most recent changes.
1) Disruptive threats on the horizon. New digital entrants were moving fast and playing by different rules. Digital technology introduced transparency along with millennial buyers who were open to new ways of doing business. While the spot buy or catalog house model will continue it won't be enough in the future.
2) A louder drumbeat from customers. That drumbeat began out of the financial crisis in 2008-09. "Many of our customers faced a near-death experience. Many of them faced new challenges. It was a reawakening to the importance of cash, of lead times, of speeding up time to market," Gershwind explained. Customers were seeing more competition, overseas threats and margin pressure. They needed help running their businesses, finding productivity gains, speeding up cycle time, and getting end product into customers' hands faster.
3) A look inside. "We saw this opportunity, which we refer to as white space, where our customers were calling out for help. We looked inside the company and said we think we can fill this white space and help solve these problems. We saw a depth of technical expertise in the metalworking product line that was particularly important because the metalworking line can really move the needle for manufacturers in terms of productivity."
Those realizations led MSC to reengineer its value proposition to be more technical and more high-touch.
"We reshaped our sales force to be able to move from a one-size-fits-all model to a more segmented model," he said. "We reengineered our supply chain to move from thinking about the four walls of the distribution center to thinking about the entire supply chain from our suppliers' plant floor all the way to our customers' inventory management solutions. We sharpened our culture to be able to accelerate the pace of change inside our company. We've become more agile and more ready to embrace change."
MSC also invested heavily in technology and, in particular, in digital technology as opposed to legacy technology.
An integrated smart phone system allows MSC customer care associates from anywhere in the country to connect with each other and with the customer no matter where they're sitting. "We have a phone system where even without a physical branch, we can recreate a branch and network that branch into all of our different subject matter experts, such as metalworking tech experts, and we do it seamlessly."
A CRM system enables everyone in the field, both inside sales and outside sales, to get a 360-degree view of the customer.
Gershwind emphasized that one-to-one relationships with customers still matter and is what led the company to develop the branch network in the first place. But MSC recognized that the branch model had some limitations. There was a lack of scale and inefficiencies with small groups of people working from disparate branch locations. In addition, there were talent limitations when hiring only in the places where MSC had a branch.
"So this move was a combination of bringing together the digital technology, preserving the one-to-one relationship model, and blowing out some of those inefficiencies to knock them down," Gershwind said.
He added that the new customer care model is also about growth.
"This move was about taking cost out of areas that were not bringing value to a customer and moving it into areas and people that will." While the new model eliminated 110 jobs, it added 135 new jobs, moving employees from the back office into growth and customer-facing roles.
In the areas that matter most to customers, changes were fairly transparent. "Our customers are dealing with the same inside salesman that they've been dealing with. That relationship matters a lot. Our inventory model is not heavily branch based. Most products are coming from centralized distribution centers."
Gershwind offered three pieces of advice to any company thinking about how to handle disruption and transform a business.
1) Look at moving pictures, not snapshots. Don't take a snapshot of what's happening today. Draw the trend line and envision what the future could look like in five years or 10 years.
2) When you weigh risk/reward, consider the risk of not moving. It's easy to look at a bold move and find risk. What's harder to do is to accept that there's risk in doing nothing. So, evaluate the risk/reward of doing nothing.
3) When it comes to transformation, speed is your friend. Don't look for perfection. Be more agile. You're not going to get it perfect. The key is to take bite-sized steps. If you get something wrong, you can adjust.
Gershwind offers this advice for salespeople: The technical salesperson will matter more than ever in the future. The key is bringing value to the customer. Salespeople can stay relevant by asking themselves these questions: Am I indispensable to the customer? Am I helping them run their business better? Am I improving cycle time? Am I increasing cash flow by crunching lead time? Am I finding productivity savings? Salespeople who can answer those questions affirmatively will continue to bring value to customers in the future.