Posted February 8, 2021
Virtual Warehousing Helps Industrial Seal Distributors Maximize Efficiency and Minimize Capital Expenditure
Industrial seal distributors are challenged with the ongoing need to manage their inventory efficiently and provide an even wider breadth of product offerings than they may have in the past. In a growing global industrial seals market projected to exceed $17 billion by 2027*, the typical seal distributor offers thousands of products ranging in cost, size, and application. Distributors that want to keep their inventory lean and quickly fulfill every urgent and not-so-urgent customer request partner with suppliers that specialize in distribution and maintenance, repair and operation (MRO) partnerships utilizing the virtual warehouse concept. This concept, supported by the best technologies and logistical best practices, are being leveraged to help major industrial seal distributors improve productivity, product delivery time, and the bottom line.
| | |
| --- | --- |
| | |
| Anyseals customers have access to more than 400 million individual products housed between its 50,000 sq. ft. warehouse in Brecksville, Ohio and the 85,000 sq. ft sister facility in Europe | |
Defining the concept
Virtual warehousing from the perspective of the supplier of commodity sealing products, like O-rings, focuses on helping distributors eliminate and minimize the need to stockpile large quantities of products. There are countless industrial applications for O-rings and more than a hundred subcategories of different compounds within the product segment with hundreds of thousands of size ranges. They are part of everyday living, from plumbing and small appliances like coffee machines to large construction equipment and plant machinery. Collectively, O-rings serve a single purpose no matter how they are used — they fill a groove between two surfaces.
And maintaining a vast inventory of sealing products, like O-rings that are in constant demand because of the rate at which they are replaced and exchanged throughout the lifespan of the components that they function in requires a considerable amount of space. Companies like Brecksville, Ohio-based Anyseals Inc. partner with distributors as suppliers and inventory management solutions providers, offering practical and cost-efficient options.
Since industrial seal suppliers tend to support hundreds of businesses with similar product needs, they are more likely to have a product in stock when a distributor needs it. Additionally, storage capacity is often built into the design of a supplier's facilities, so extra space can be used to house products for distributors who would have to expand their local facilities if off-site warehouse space was not available—virtual warehousing addresses both needs.
It can also enable an industrial seal distributor to cost-efficiently participate and compete in previously cost-prohibitive markets. Take, for example, a regional seal distributor who has identified an opportunity in the oil seal industry. Diving headlong into this market presents risks associated with a sizable capital expense. Procuring an initial inventory may require an investment of as much as $500,000, typically comprised of at least 8,000 different oil seals. Catalogs, warehouse space, and logistics are additional expenses that may compel the distributor to consider a battery of 'what-ifs.' What if I buy the wrong material or the wrong color? What if I misjudged the market opportunity? What if I don't have all the sizes my customers need? This approach to evaluating the risks may cause the distributor to consider partnering with a supplier like Anyseals to tap into their warehouse virtually, sparing the upfront inventory cost. The advantage is that the distributor gains instant access to all the oil seal products stocked by the supplier. Armed with a wide range of competitively priced products, the distributor quickly establishes a market position.
Anyseals Inc. compares this method to a digital refrigerator where a distributor can store and take whatever products their customers want to consume just in time, anytime. Their customers also have access to products warehoused at the company's sister facility in Europe, expanding their inventory and pool of supplier resources exponentially. But this could not be managed without having the right technologies in place.
Using the right technologies
Current and emerging technologies play an essential role in virtual warehousing.
In the U.S., Anyseals Inc. models its 50,000 square foot multi-functional warehouse after its sister facility in Belgium. Two years ago, the U.S. facility was expanded and relocated to be closer to highways and airports. Inside the building, 45,000 square feet are dedicated to warehousing, logistics, and customer fulfillment, while the remaining space belongs to sales. Layouts, technical evaluations, and standardization processes are currently underway to make the warehouse fully automated in the next few years.
Standard barcoding methods and a robotic automated storage and retrieval system are two key technologies in this environment. The advantage is that orders can be filled faster and more efficiently than physically possible, only using manual labor. Due to the compact nature of robotic automated storage systems, warehouse space can be better utilized. Also, because robots are not constrained by the same ergonomic limitations as humans, safety is enhanced for employees working in the warehouse.
Another important technology for this environment that is often overlooked is the supplier's website — specifically its E-Shop capabilities. This is a critical productivity tool that allows distributors to check current inventory, pricing, and order and receive products for their OEM, manufacturing, and MRO customers in real-time around the clock. When the supplier has a product in stock, it can reduce the distributor's delivery time by weeks.
Sealing distributors providing product groups across a broad industrial segment need a partner with a relevant, comprehensive, and widely-positioned product portfolio driven by availability that they can easily transact with. This is the benefit of having access to an easy-to-use E-Shop designed to meet the distributor's needs when generating a few or thousands of individual transactions, leveraging the efficiency of lean teams.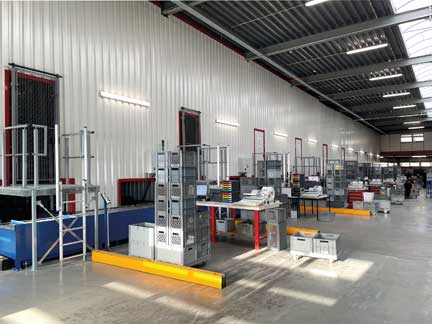 Managing Logistics
When it is time to manage all the logistical details involved in meeting the distributor's supply needs, smart suppliers adapt to the customer's requirements. This often demands a high level of flexibility to meet their shipping expectations. Being able to pivot and implement a program to fit their needs demonstrates the supplier's commitment to providing solutions.
For one national O-Ring distributor that operates exclusively online, the supplier's logistical flexibility is imperative. The process must include mechanisms to organize products for an efficient order fulfillment flow. With hundreds of orders shipped daily supported by an online chat platform that enables the distributor to respond immediately to inquiries about product quality, pricing, and availability, the supplier partnership is a critical link in saving time and money. It must be seamless.
Pricing plays a significant role in the logistical mix. Distributors want to partner with a seal supplier who offers prices competitive enough to re-sell to their customers and make a profit. They also seek transparency and high-integrity relationships with suppliers they can trust not to compete directly with them for their customers.
Industrial seal suppliers support distributors who help major players in the supply chain meet their needs. And as the virtual warehouse management concept continues to evolve, so will the right technologies and logistical methods to sustain a highly-efficient supply source.
*Source: Fortune Business Insights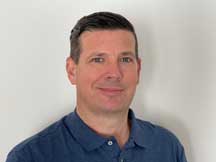 Ryan Webster is the vice president of sales and marketing for anyseals Inc. For more information, email him at ryan.webster@anyseals.com or visit www.anyseals.com.
COMMENTS: 0
---