Posted January 25, 2022
What supply chains around the world learned from COVID-19
by Andy James, director of product management at Enable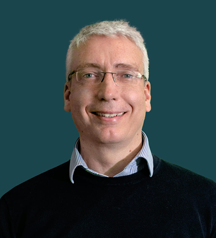 While the economic consequences of the COVID-19 pandemic have affected just about every industry and sector, the disruptions to global supply chains have been among the most visible. From the shortages that dominated headlines in early 2020 to the reports of crammed warehouses, empty shelves, and cargo ships unable to port in recent months, it's clear that many supply chains around the world aren't nearly as resilient as they should be.
There are many causes of these disruptions, such as the reliance on outdated processes, a lack of visibility, and inadequate forecasting. Although these problems have led to a cascade of crises over the past year and a half, supply chain leaders are also increasingly aware of the fact that they need to be addressed. This is why the sector will likely see a commitment to forging healthier supplier relationships, using data and analytics to improve efficiency and monitor risk across the supply chain, and ensuring that operations are more adaptable in the future.
Despite the fact that COVID-19 exposed weak links in supply chains around the world, this discovery could lead to a period of long-overdue innovation in the sector. The supply chains that focus on transparency, flexibility, relationship-building, and data collection in the coming years will be in a strong position to navigate the COVID-19 pandemic and any future shocks that are inevitably coming our way.
How did COVID-19 impact supply chains?
From factory closures to dramatic swings in volume and demand, COVID-19 roiled supply chains around the world. According to an EY survey, just 2 percent of supply chain executives said they were fully prepared for the pandemic, while 72 percent said it had a negative effect on them. McKinsey found that 73 percent of supply chains encountered problems with their supplier base and three-quarters faced production and distribution obstacles. These proportions increase significantly in certain industries, such as food and consumer goods.
Many companies placed orders for extra products and materials out of fear that they wouldn't be available in the future, which exacerbated shortages. Companies also found it difficult to source what they needed because their supplier base wasn't diverse enough – one of the reasons many companies are shifting to shorter and more localized supply chains. The Suez Canal blockage further reinforced the fact that global supply chains come with inherent risks. When companies cultivate relationships with a wider range of suppliers, they're hedging against future shocks by ensuring that they have alternatives.
The pandemic also taught large companies that they can't take small partners for granted. When companies expected to resume relationships with small vendors after canceling significant contracts, they discovered that they had been replaced by other clients. This is a reminder that partners of all sizes have to be treated with respect, as even the smallest link in a supply chain is often integral to its continued operation.
Data can provide visibility and adaptability
Effective supply chains are built on data. Supply chain leaders need accurate information on performance, changing economic and market conditions, volume demands, pricing, vulnerabilities, and a wide range of other variables. The consistent flow of reliable information becomes even more important in a crisis, as day-to-day volatility rises: demand, delivery schedules, and the availability of materials become much harder to predict.
According to a 2021 report by Deloitte and MHI, two of the top five supply chain investments are cloud computing and predictive and prescriptive analytics. Visibility is crucial for supply chain leaders: it helps them identify risks, enables supplier diversification, and provides real-time updates on performance. It's no wonder that increasing visibility is the top priority among supply chain executives over the next three years, while 64 percent expect digital transformation to accelerate as a result of the pandemic.
Companies have never had greater access to sophisticated digital tools that allow them to track strengths, weaknesses, price fluctuations, and other vital indicators all at the same time. This is why supply chain leaders can no longer afford to rely on outdated forms of information storage and analysis, such as spreadsheets and other slow, error-prone manual processes. Despite the clear advantages of digitization, 85 percent of supply chain executives say they struggled with inefficient digital technologies during the pandemic. It's time for this status quo to change.
Building stronger relationships between suppliers and buyers
The key to mitigating the risks posed by future supply chain shocks is increasing communication and cooperation among suppliers and buyers. According to Gartner, 77 percent of companies are investing in supply chain collaboration – a move that will make it easier to coordinate responses to future disruptions, increase efficiency, and eliminate redundancies. If supply chains are going to be capable of rapidly pivoting in emergencies and adapting to shifts in demand, updated forecasts, and other changing circumstances, they have to be fully integrated.
One strategy for creating more productive relationships across the supply chain is to develop coherent and flexible rebate management strategies. Because pricing is always in a state of flux and demand is liable to change at a moment's notice, rebates are necessary to bring projections into alignment with reality and make relationships more sustainable. Companies report that one of their top supply chain challenges is forecasting – an obstacle cited even more often than consumer demand for lower prices. But supply chain leaders have powerful tools to address this challenge, such as digital platforms that help them analyze data and predict changing conditions and rebate management software that can reduce the risk of inaccurate forecasts.
COVID-19 created one of the most serious crises supply chains have faced in decades, but it also accelerated the transition to technologies and strategies that have the potential to dramatically increase resilience in the coming years. The supply chain leaders who recognize this fact will have a significant competitive advantage over those who don't.
Andy James, a business software professional who has succeeded in both technical and commercial roles, has a wealth of experience in pioneering B2B SaaS solutions. He is director of product management at Enable.