Posted June 27, 2022
Why distributors win when they help employees grow
by Dirk Beveridge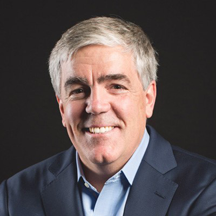 Have you experienced recruitment and retention challenges?
For decades, leadership has been focused on controlling, managing and leading our organizations in a way that emphasized performance, productivity and business results. Don't get me wrong, we must be focused on these areas. But spending too little time on the humanity of professional and personal development may lead to higher turnover, employee dissatisfaction, and, yes, subpar business results.
We're watching this unfold as more employees shift career paths or seek early retirement. Thankfully, it looks as if companies are starting to invest more of their budgets into supporting their employees.
Almost half of organizations have plans to increase their employee learning and development investments in 2022, according to Capterra.
This research shows, despite challenges from ongoing supply chain disruption and rising inflation, that employee upskilling and training will represent a large percentage of human resource budgets in the years ahead.
And for good reason.
The disruption we have endured these past several years has placed leaders in the best position to reshape their organizations for the future. Now is the time to create a culture of continuous learning and innovation.
In his book, "Lead from the Core," Blinds.com Founder Jay Steinfeld explains the first core principle required for businesses to thrive is the ability to continuously evolve. Steinfeld believes employee development is that catalyst. "In business, it's making sure that my employees are afforded the same opportunities to enact change and better their lives — whatever that means to them."
Training must go beyond job duties alone and create a culture that supports the mindset: "Always be learning."
The benefit to the company? Not only can the company create a workplace that attracts the very best professionals (and humans), but once there, those employees perform better and with higher levels of autonomy and satisfaction.
Let's Reverse the 80/20 Rule of Employee Development
There's a crime of leadership that occurs when distribution leaders invest in developing only about 20% of their employees, often those in sales or on management paths. The remaining 80% who do the daily work are largely overlooked when it comes to personal and professional development.
We onboard these frontline employees with training on how to do their jobs. We then set them loose to perform their tasks. However, we rarely check in with them until there is a performance concern. As a result, these team members are often left behind. Instead of realizing their true potential and growing within the company, they often leave in search of that growth elsewhere.
Harvey Firestone, founder of Firestone Tires, famously said, "The growth and development of people is the highest calling of leadership."
As business leaders, we must be careful to not forget this. Today, business is about more than sales, stock and shareholders. We have a duty to empower our employees as individuals and create growth opportunities within the organization and beyond along the way.
According to LinkedIn's 2021 Workplace Learning Report, employees at companies with internal mobility stay almost two times longer than those at companies that hire from the outside. Leaders wanting to overcome recruitment and retention challenges must make internal mobility within the company a priority, offering training both in and out of an employee's area of responsibility.
It's not just the hard skills required for job functions that are critical to employee development. It's the soft skills that will serve the employee in and out of the workplace, such as leadership, financial planning, digital fluency and managing stress.
In this era of change, empathy is another critical skill employees must sharpen, according to the Human Impact Group. "Empathy drives the development of experiences that make businesses purposeful and relatable, so they can respond in the best interests of people and adapt to constantly evolving needs in real-time."
People drive the $7 trillion economic engine that is distribution. But what happens when leaders don't invest in their people's personal and professional development? They don't feel valued. By investing in them, you help them succeed in their career, and in their life.
Is there a more noble cause than helping people tap their full potential?
Dirk Beveridge is the founder of UnleashWD, Executive Producer at We Supply America, President of the Beveridge Consulting Group and Champion for the noble calling of distribution for over 36 years. His one-of-a-kind perspective on the future of wholesale distribution has guided his mission to advance the growth, relevance and transformation of the industry, helping distributors thrive. Learn more about Dirk by visiting WeSupplyAmerica.net.