How AI Can Turn Customer Service into a Sales Channel
By Benj Cohen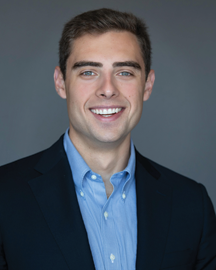 B2B businesses tend to put customer service on the back burner. Because most customer service representatives (CSRs) focus on solving problems instead of making sales, some distributors consider customer support a cost center.
However, customer service has more to do with generating profits than you may realize. CSRs are already in contact with customers when they are in a position to buy. With the help of innovative technology, you could transform your customer service department into a robust profit producer.
Happier Customers Lead to More Revenue
Consider how much it costs to acquire a new customer. First, you must pour funding and resources into marketing campaigns and lead generation. Then, after your marketing team or supply partner has qualified a lead, they will send it to your sales team (some of the highest-paid members of your company) to contact the lead and try to convert them into a customer.
Attracting new customers is expensive. Studies show that attracting new customers costs significantly more than maintaining existing ones. In addition, 96% of buyers say customer service plays a crucial role in their loyalty to a brand, while another 72% report a willingness to share a positive experience with six or more people.
Not only does customer support play a significant role in reducing churn and keeping customers satisfied, but customer service reps are also in a unique position to provide sales recommendations because they are there to help. With built-in trust, CSRs have a rare opportunity to solve problems and offer sales suggestions to help customers find the perfect product at the time a customer is ready to buy.
Technology – particularly artificial intelligence – is swiftly changing the customer service role, enabling CSRs to be more productive, efficient and proactive. With the right tools and support, you can turn your customer service department into an effective sales channel and drastically boost attributed revenue per rep.
Here's how AI can revolutionize customer service in distribution:
AI and Customer Service
When customer service reps provide exceptional service, they create a competitive advantage. However, to provide the most value, CSRs must be familiar with their company's vast product catalog and aware of relevant cross-sell and upsell opportunities. For instance, if a customer has an issue with a piece of equipment, your CSR should understand:
How to solve their problem
What product would work well as a replacement (if needed)
Which additional components could help the machinery function as intended
Supplementary items the customer may have forgotten in their initial order
The problem is that most CSRs are not trained to provide product recommendations or make sales – they are trained to react to customer complaints and solve problems. With hundreds of thousands or millions of SKUs, even seasoned sales reps struggle to gain in-depth knowledge of their company's product catalog.
Thankfully, AI can help. With the right AI program (and a little training), you can transform your customer service department into a profit center. Here's how:
Data Centralization
AI can synchronize and unify data across channels to create an omnichannel environment. With your company's purchase history, customer insights and sales trends available in one location, CSRs will have a broader, more holistic overview of each account that they can use to better understand what customers want. Data centralization enables customer-facing reps to provide a more helpful, consultative shopping experience that customers can rely on.
Upsell and Cross-Sell Recommendations
Once your information is in a central location, deep learning models can crawl through data to find trends in product demand and customer behavior. The program can then advise CSRs on which items to recommend to each customer based on relevant item pairings, purchase history and firmographic information. With real-time recommendations in an easy-to-read dashboard, CSRs can confidently make upsell and cross-sell suggestions.
Proactive Selling
AI-powered insights and recommendations enable CSRs to be proactive sellers. With alerts and notifications about upcoming reorder needs and sales opportunities, CSRs can preemptively reach out to accounts and offer helpful suggestions. Ensuring customers have what they need before they realize they need it helps distributors raise profits, keep buyers happy and prevent churn.
Time Management
AI-powered automation solutions take care of menial tasks such as data entry, reorder processing and ticket sorting. By eliminating time-consuming administrative tasks, CSRs will have more time to focus on customer-facing activities, such as making sales and promoting new products.
Final Thoughts
The benefits AI provides to distributor customer support teams are priceless. AI makes CSRs more productive and consultative, while user-friendly interfaces simplify adoption among users.
A greater quality of care, combined with the ability to make consultative sales recommendations, results in happier customers, higher lifetime customer value, and more potential for organic growth and broader brand awareness. With so many companies already utilizing AI's potential, distributors have so much to gain and very little to lose.
COMMENTS: 0
---