Happy Thanksgiving from Industrial Supply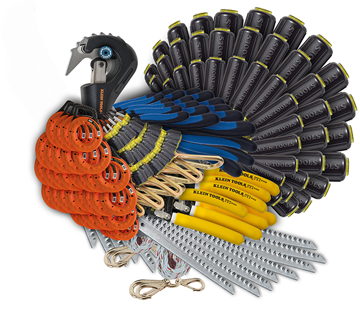 If you're looking for a unique new way to prepare a turkey this Thanksgiving, here's a clever idea from our friends at Klein Tools.
It shares something in common with the favorite Thanksgiving dishes that your grandma used to make. They didn't bother to write down the directions. So, if you want to recreate this holiday bird out of tools from your warehouse, you're on your own.
From all of us at Direct Business Media, here's hoping you have a great holiday weekend.