Partnering with High-Value Suppliers Makes Good Business Sense
by Bill Moore, Senior VP, Sales Development and Channel Management
SKF Service Division, SKF USA Inc.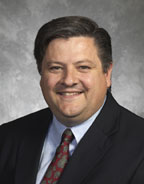 In today's price-conscious business environment, your distributorship can maintain or even increase its profitability by sourcing from suppliers that function as more than just product vendors.
Called high-value suppliers, these manufacturers are often industry specialists that bring added value to a distributor's product and service offerings. Their attributes include depth of resources, dedicated services and the ability to document improvements in efficiency, machine availability and productivity.
Depth of resources. While many companies employ a few talented engineers, only high-value technology suppliers have deep engineering and technical resources at their disposal. They can provide application engineering assistance on demand and even dispatch teams of experts to customer locations to deal with emergencies.
Special programs developed by high-value suppliers equip distributors to exploit new business opportunities, such as electric motor or gearbox repair. Motor repair certification programs, for example, evaluate and certify a distributor's repair practices, equipment and facilities according to accepted standards. High-value suppliers also provide extensive online training resources, which distributors can utilize to reduce training-related expenses.
Dedicated services. Inventory management services offered by high-value suppliers can help assure a reliable flow of key components. Sequestered inventory is one example. Under such agreements, suppliers hold in inventory certain designated rotating-equipment components. The components are held for a specified period for a distributor's or end user's exclusive use.
On the technical side, distributors can access root-cause failure analysis on behalf of customers. This service pinpoints the underlying causes of bearing failure, ranging from shaft misalignment to poor installation practices. Often, it enables end users to reduce repeat failures, cutting downtime and related costs.
Documenting Success. High-value suppliers have business systems that generate data on productivity gains and cost savings linked to distributors' activities. They can even estimate projected savings for customers from special programs and services. The numbers can help document your company's value to plant operations and purchasing officials.
Finding Solutions for a Power Company
A recent case study showed the benefits of close cooperation between a rotating-equipment distributor and high-value supplier. The case involved a power company with a malfunctioning application – a 3,500-horsepower feed motor for a vertical cooling tower. When the motor experienced a sudden surge in bearing temperature and vibration, the company contacted its authorized distributor, who sought immediate help from the supplier of the motor's large spherical thrust bearing.
Within 48 hours, the supplier's technicians were conducting root-cause failure analysis on the spherical thrust bearing, assisted by the power company's representatives. The analysis identified inadequate lubrication as the main cause of bearing failure. The bearing's lubricating oil was too light to handle the application's normal operating temperatures, resulting in low levels of lubricant in the bearing flange area.
Potential bearing unloading was also detected. To prevent unloading in the future, the supplier made recommendations on how to improve engagement of the bearing housing's load springs.
These findings prompted the power company to inspect three other operating motors, whose failure during peak season would have proved costly. The motors' spherical thrust bearings exhibited the same lubrication problem as the first bearing, but to a lesser degree. Two of the three bearings were approved for the supplier's reconditioning program, which refurbishes used bearings at a steep discount compared with the cost of new bearings. The two bearings were successfully reconditioned and returned to service.
The example shows distributor/supplier cooperation in action. With their diverse capabilities, high-value suppliers are well positioned to support distributors' business initiatives and ultimately help them achieve the growth, market share and customer satisfaction levels that translate to increased profitability.
COMMENTS: 1
marketing 101
Posted from: Dan Vest, 12/8/11 at 8:07 AM CST
These guys are good
---