Why distributors need Sales and Operations Planning
By Herb Shields, The Distributor Board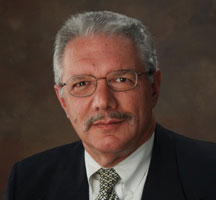 Sales and Operations Planning (S&OP) is a supply chain process that has been in use since the mid 1980s in many manufacturing and consumer products companies. Prior to its development, companies were still struggling with having to manage a process - supply chain - within organizations that were siloed when it came to decision-making, communication, etc. Sales and Operations Planning, as its name implies, is a process that brings all the departments from sales at one end to suppliers at the other together in a way that allows for significant improvement in company results. The Distributor Board has helped several of our client's implement S&OP and we have heard comments like:
"S&OP has really helped us work together as a company"
"This is the first time sales and operations folks are interacting on a regular basis."
What is S&OP?
A process that integrates all the functional plans for the business - sales, marketing, logistics, product development, purchasing, inventory planning, and financial into one over-all plan.
The key words here are "integrates" and "one plan." In most organizations everyone from the salesperson in the field to the fork lift driver in the warehouse is trying their best to do the right thing. S&OP helps improve everyone's results through this simple concept of one integrated plan. Some of you are probably thinking - this is just "Management By Objectives" repackaged. Let's get more specific about the S&OP process. Here are the key concepts:
Balancing supply and demand - having the right amount of inventory to fill customer orders but with improved inventory turnover.
One set of numbers - dollars and units - in many companies the sales forecasts and goals are in dollars, but operations plans and buys in units from suppliers. S&OP insures that the dollars and units are in sync so that when we issue purchase orders to our suppliers, the numbers are correct.
Operating plan linked to the financial plan - Finance is part of the S&OP process to insure that all of the numbers - from the sales plan to the Income Statement - are based on the same assumptions and actions.
Medium to long term horizon - S&OP usually has a rolling 6 - 12 month horizon with demand and on-hand inventory in monthly buckets.
Defined monthly process - there is at least one regular monthly meeting with all functions represented where everything from the forecast to purchase order commitments are reviewed and agreed on. In larger organizations, over $100 million in sales, there may be several meetings where some of the reports are developed prior to the S&OP meeting. For most of our clients, this is done by the individuals based on their job function.
Integrates strategy and tactics - issues such as the introduction of new products or new product lines are addressed in the S&OP meetings. This helps to make sure that the launch of a new product coincides with the availability of that product in your warehouse. Promotions and other sales tactics are also discussed in the S&OP meeting. Operational issues such as supplier delivery or quality performance, transportation, and lead times are also discussed.
Consensus driven forecast - who owns the forecast in your company? Is it being developed based on sales history and are you able to adjust for spikes in demand, seasonality, etc.? Improving the accuracy of the forecast and creating a consensus leads to less finger pointing and better results.
Here are the results that one of our clients achieved after implementing an S&OP process:
Improved inventory turns by 15% in year 1.
Joint effort to eliminate $250K of excess inventory.
Improved on time delivery performance with new customers.
The Distributor Board provides Advisory Board and Consultative services to wholesale distribution companies. The Distributor Principles have owned, run, managed, and advised successful distribution companies for many years. Areas of particular specialization include Strategic Planning, Mergers & Acquisitions, Technology, Operations and Sourcing.Visit www.TheDistributorBoard.com or e-mailInfo@TheDistributorBoard.com.
COMMENTS: 0
---