Posted September 21, 2022
How can distributors win the war against inflation?
Inflation is on the rise, and it can be difficult for businesses to keep up. In this webinar, we'll discuss the factors contributing to increased inflation and how to protect your margins in a volatile market.
---
We'll also explore best practices in pricing and cost pass through to defeat inflation and grow margins.
So, join us for an informative session that will help you stay ahead of the curve!
Here is a link to the webinar registration page and to find out more:
https://intuilize.com/webinar-how-can-distributors-win-the-war-against-inflation/
Our experts will be covering the following crucial topics:
Navigating the Rest of 2022 and into 2023
Factors Contributing to Increased Inflation
Unemployment Rate and Consumer Sentiment
How to Identify the Signals Through the Noise
Navigating the Rest of 2022 and 2023
Defeating Inflation and Growing Margins
Are Distributor Gross Margins Keeping Up with Inflation and Multiple Cost Increases?
Using Diagnostics to Surface Healthy and Unhealthy Margins
Price Playbooks that Protect Margins in a Volatile Market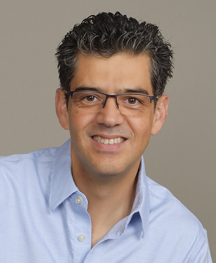 OUR SPEAKERS INCLUDE:
Nelson Valderrama, CEO, Intuilize
Nelson Valderrama is chief executive officer of Intuilize, a web-based application designed to work in tandem with your ERP (and other digital technologies) to provide price optimization for forward-thinking distributors. For over two decades, Valderrama has managed the exponential growth of large and midsize companies, including GE and private