Posted January 6, 2021
Olosky named COO of Simpson Manufacturing
Simpson Strong-Tie announced the appointment of Mike Olosky to Simpson Manufacturing Co. Inc.'s executive leadership team as chief operating officer.
---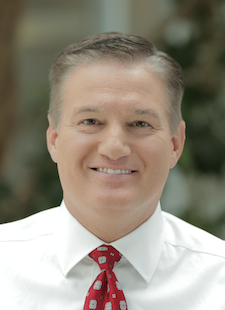 A senior executive with more than a decade of global management experience in Asia and Europe, Olosky was most recently president of Henkel North America and head of the company's Industrial and Electronics division. Previously, Olosky was head of innovation for Henkel's Adhesive Technologies business and president of Henkel Asia Pacific.
"Mike has a proven history of driving change and delivering strong results, and we're excited to have him join our leadership team as chief operating officer," said Karen Colonias, Simpson Manufacturing Co. president and CEO. "Mike's global experience and focus on team motivation and customer engagement make him a perfect match for both the culture and growth opportunities at Simpson Strong-Tie."
While at Henkel, Olosky was responsible for leading large businesses and functions where he focused on developing and launching new businesses, driving profitable growth, improving innovation and developing a strong global team with an intense customer focus.
"Even as we navigate through a pandemic that has challenged businesses in every industry throughout the world, I'm looking forward to meeting and engaging with all my fellow employees, customers and partners at Simpson Strong-Tie," Olosky said "I'm honored to be part of a team that's renowned for great people, great products, great technology and engineering, and a great business model."
Olosky holds degrees in mechanical engineering from Michigan Technological University and Oakland University and received his MBA from Michigan State University's Eli Broad School of Business.
Simpson Strong-Tie is the primary subsidiary of Simpson Manufacturing Co. Inc.