Posted February 1, 2019
ISA to launch Channel 2.0 in Houston, April 6-8
The Industrial Supply Association is planning a new approach to the education component of its annual convention in Houston, April 6-8.
---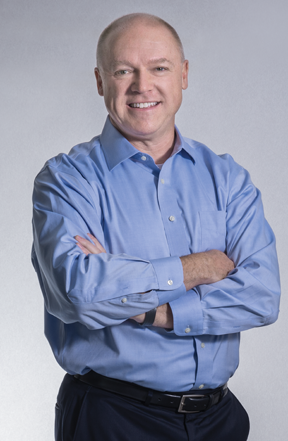 According to ISA president and CEO Ed Gerber, the association recognized the need to address significant changes taking place in the industry.
"In years past, the convention has been the big event for ISA, but this time around it's only the kickoff to addressing some big changes that are happening in the industry. This year, each topic covered is being set up to introduce Channel 2.0," Gerber says.
Traditional supply channels and supporting sales models are no longer keeping up with end-user needs and the rise of Industry 4.0 is requiring new capabilities and standards to compete. Channel 2.0 will set a standard of expectations, helping all stakeholders (distributors, manufacturers, and IMRs) create better value for each other within the channel, all the while attaining the goal of satisfying the end-user, Gerber says.
The education sessions at the Industrial Supply Association annual convention will focus on innovation and using analytics to develop an effective strategy to deal with new market demands. Innovation and analytics are two key components of Channel 2.0 and each session will take the attendee through the entire journey of what's happening in the industry, why it's happening and why these tools are needed to overcome disruption and enable success.
Opening keynote presenter Duncan Wardle, former head of innovation and creativity for the Walt Disney Company, will speak on "Embedding a Culture of Creativity & Innovation into Everyone's DNA" during the opening session on Saturday, April 6. Drawing from his 25 years with Disney, Wardle will share case studies and a unique set of creative behaviors that everyone can use to help innovate.
From the most comprehensive on-demand analytics for distributors and manufacturers, to industry data standards and LEAN initiatives, to the creation of industry-first standard sales processes and new norms for IMR and manufacturer relationships, ISA has tapped into a nerve and is using this year's convention as the example on how to transform an association that meets the changing needs of its members and the markets they serve, creating task forces that move the channel forward as one.
Learn what's included in each breakout, and why it matters by viewing the full educational agenda here: https://2019convention.isapartners.org/agenda-floormaps/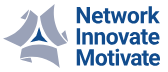 The convention will include Distributor Booth Day, an unscheduled format for distributors and IMRs to host meetings in their booths with manufacturers and service providers, as well as Manufacturer Booth Day, a scheduled format for manufacturers and service providers to host meetings in their booths with distributors and IMRs. Alan Beaulieu, president of ITR Economics, will give the closing keynote "Shifting Gears and Looking Ahead."
In addition to the John J. Buckley Lifetime Achievement Award: American Eagle, ISA will also launch the new Innovation Impact Award: People's Choice, an award celebrating innovation within the industry, voted on at the convention by all attendees. Finalists will have the opportunity to display their product or service in the Innovation hall for the duration of the convention in order to win the recognition of their peers, and a year's worth of ISA promoted recognition.
"ISA has always been at the forefront of industry change, and Houston 2019 is a stunning example of how an association can transform and lead its members into the future, armed and prepared to succeed," Gerber says.
For more information about the convention, visit 2019convention.isapartners.org.