Posted February 5, 2020
PTDA reaches 60 percent of fundraising goal
The PTDA Foundation reached nearly 60 percent of its 2020 fundraising goal in the first three months to support PT WORK Force.
---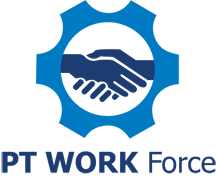 More than $161,000 was raised during the first three months of the Foundation's initiative to empower PT/MC (power transmission/motion control) industry employers to be more successful in their recruitment and retention efforts.
Funding raised in 2020 will continue the work from 2019. Contributions from last year's campaign led to research identifying the employment-related challenges specifically faced by PT/MC employers; job descriptions and job posting templates for PT/MC positions written to appeal to the younger generations in the workforce; webinars on compensation expectations of young workers, managing multiple generations, employee engagement and hiring sales people
Contributions received in the 2020 fundraising campaigns will fuel the development of additional tools and resources to help PT/MC employers with their hiring and retention challenges.
"I'm continually impressed with the way PT/MC distributors and manufacturers pool their resources to develop tools we all can use to position our companies as desirable places to work. Being able to raise this significant amount of funding just demonstrates how critical the need is for help with this workforce issue," said Keith Nowak, president, MPT Drives and PTDA Foundation president.