Posted February 17, 2022
NOW Inc. revenues flat
NOW Inc. 2021 revenues of $1.63 billion were essentially flat compared to 2020 revenues of $1.62 billion, a difference of 0.8 percent.
---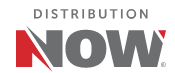 Net income of $5 million, or 5 cents per diluted share, compared to a net loss of $427 million, or a loss of $3.91 per share, the previous year.
A strong fourth quarter saw sales climb by 35.4 percent to $432 million from $319 million the same period last year.
Fourth-quarter net income of $12 million, or 11 cents per share, improved from a net loss of $44 million, or a loss of 40 cents per share, in last year's fourth quarter.
"I am proud of the solid results we achieved in 2021, punctuated by an expansion of EBITDA excluding other costs of $92 million on revenue growth of $13 million during the year, driven by the highest full-year gross margins in our history and a reduction in warehousing, selling and administration expenses of $50 million. We accomplished this while modernizing our facilities and investing in the future, as we continue to evolve a more efficient, customer-centric model," said David Cherechinsky, president and CEO.