Posted February 23, 2021
Systemax Inc. sales increase by 8.7 percent
Systemax Inc. reported sales of $1.0 billion in 2020, an 8.7 percent increase from $947 million in 2019.
---
Net income of $64.1 million, or $1.68 per per share, compared to net income of $50 million, or $1.32 per share, in the prior year.
For the fourth quarter, sales of $273.9 million grew by 15.8 percent from $222.2 million in the same period last year. Fourth-quarter net income of $16.4 million, or 42 cents per share, improved from income of $11.4 million, or 30 cents, in last year's fourth quarter.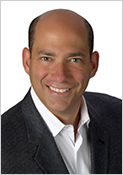 Barry Litwin
"We ended 2020 with an impressive fourth quarter financial performance and for the full-year exceeded one billion dollars in revenue, a significant milestone," said Barry Litwin, chief executive officer.
Litwin said the company has "tremendous relevance" in the marketplace. "With rapid improvements made to our end-to-end customer experience and the further evolution of our e-commerce platform, we are strengthening our competitive position and see accelerated customer acquisition and retention. As a result, we believe we are well positioned to continue to capitalize on the growth of B2B e-commerce and to capture additional market share in a highly fragmented industrial distribution marketplace," he said.
Litwin said the growth during the quarter was led by the Global Industrial branded product offering, pandemic-related supplies and equipment, and continued recovery in core product categories.
Consumable products within the pandemic assortment, including PPE and sanitizing supplies, made up roughly 9 percent of sales in the fourth quarter as compared to approximately 2 percent of sales in the same period last year.
E-commerce continues to drive much of the sales increase.
"We recorded double-digit growth across all sales channels, led by e-commerce, which again accounted for more than 55 percent of our transaction count for the second consecutive quarter," said Tex Clark, senior vice president and chief financial officer, during the quarterly earnings call with investment analysts.
Clark added that sales performance continued to benefit from investments in private label offerings, and the rebound of core product lines.
"Our private label offering further differentiates our value proposition and enhances our margin profile," said Litwin. "As we build a world-class organization, we are strengthening talent within the business that will help guide and support our growth. The recent addition of Claudia Hughes to the newly created position of Chief Sales Officer expands our leadership team and will help us drive our digital and multichannel sales model."