Posted February 26, 2023
New president at Ideal Clamp Products
Ideal Tridon Group CEO Rick Stepien named Corey Waddoups as the new president of Ideal Clamp Products – North America.
---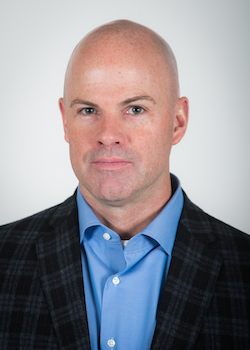 Waddoups was most recently COO of the Ideal Tridon Group, which has been responsible for the operations of the global company. Under his leadership, Ideal Tridon has expanded capacity, successfully integrated multiple acquisitions, and built capability around sales, inventory, and operational planning as well as strategic sourcing.
"I am honored and excited to tackle the opportunity to lead this historic business," Waddoups said. "Ideal Tridon has a strong brand, built over the last century that stands for unquestioned quality, technical capability, and high service standards. We have an incredible team and significant growth opportunities in front of us. I am looking forward to working collaboratively with our customers to continue to deliver the quality products they have come to expect from Ideal Tridon."
Waddoups earned a BS from Utah State University and an MBA from the Huntsman School of Business. He is based at Ideal Tridon Group headquarters in Smyrna, Tennessee.