Posted March 2, 2021
Osborn appoints new CEO
Osborn has appointed Brian Cassady as its new chief executive officer.
---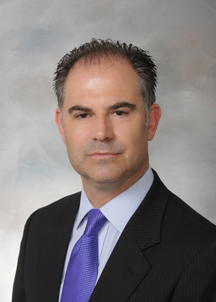 Cassady joins Osborn after serving as president and CEO of Municipal Parking Services Inc., a software-based parking management and violation detection systems technology company. At the helm of Osborn, Cassady will leverage his extensive manufacturing and international experience to drive the company's plans for continued growth.
"I am thrilled to join Osborn and take charge of leading the company to an even stronger position in the abrasives and polishing products industry," said Cassady. "I look forward to being able to bring my operational experience to a team that is passionate about developing innovative products for our customers, building on an already illustrious 130+ year history as a global leader in surface finishing and polishing solutions."
Prior to Municipal Parking Services, Cassady was chief executive officer at Fansteel Inc., and led the turnaround of that manufacturer of complex engineered metal parts for aerospace, power generation and automotive markets. Fansteel was awarded the 2014 Turnaround of the Year Award by the Turnaround Management Association while under Cassady's direction. Previously, Cassady was an interim executive and operating advisor for over a dozen companies throughout North America and Europe acquired by Sun Capital Partners.
Osborn is a provider of surface treatment and finishing products. It is one of two brands of Jason Holdings, which emerged from bankruptcy protection in August 2020.