Posted April 8, 2020
Pandemic wreaks havoc on industrial distributors
By Rich Vurva, Industrial Supply magazine
Distributors report that business plunged by as much as 35 percent since states began issuing stay-at-home orders to combat the coronavirus pandemic.
---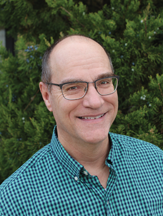 Rich Vurva
In a survey of companies last week, some distributors indicate that the slowdown in sales will likely have far reaching implications on the health of their businesses for weeks, if not months. It has also caused them to make dramatic changes in their operations to protect the health and safety of employees.
"We expect this to continue for the next several months," says Michael Brown, founder/president of Brown Aviation Tool Supply Co., Oklahoma City.
However long the pandemic lasts, Brown pledges that his employees will not miss a single paycheck and will be paid 100 percent of their salary for the duration of this pandemic. He says that the company has closed its facility to all outside personnel, no longer allows walk-in business, and will not take any meetings or sales calls from vendors for the foreseeable future.
"Internally, we have staggered our work schedule so that each employee is only physically working in our office three days a week," he says. "The net result of this is that we have a minimum level of staffing in the office each day. We have discontinued the use of the break room and all employees must stay at least six feet away from others at all times. We have added sanitizing and cleaning supplies to each work station and are constantly cleaning and sanitizing all areas."
Currie Lantz, president of Minnesota Industries in Chisholm, Minnesota, says that all large projects have been postponed, but adds, "Our base customers are still running with no plans of shutting down."
Like most distributors that sell personal protective equipment, Minnesota Industries has seen an increase in requests for PPE. "We are selling only to the customers who have a history buying their PPE from us when we can get the product," he says.
A.I.E. Company of Norcross, Georgia, has closed its will call/counter area. "People must call in advance of getting helped. We are transitioning more employees to work from home," says David Burke, company president.
Laura Reynolds, president, FHC Industrial Supply, Leominster, Massachusetts, says many area factories have shut down. "We have locked our doors and bring orders out to customers. Our employees are taking vacation days."
Dean Meier, president of ApTex, Waukesha, Wisconsin, expects that customers involved in manufacturing consumer durables will experience weakened demand, while customers involved in oil and gas will likely "fall off the table."
"At this time, we are not accepting new customers for N95 respirators, nitrile gloves or Tyvek suits, but concentrating on taking care of our existing customers as best we can," he says.
Most employees are working from home, with the exception of warehouse and delivery people whose functions cannot be handled remotely. "We are practicing social distancing for those who need to interact. We have instructed our salespeople to handle all correspondence by email and phone and not go into the office," Meier says.
Thomas Meyer, president of Montague Tool & Supply Co. in Branchville, New Jersey, says the pandemic has "basically cut the entire operation in half. We have reduced our staffing to half the staff working every other week."
Theresa Snower, Cicero Mfg. & Supply Company, Glenview, Illinois, says that the goal is to get ahead of customer's critical inventory needs before she'll be able to anticipate demand on a daily basis.
Cicero Mfg. & Supply employees are working remotely as much as possible. Warehouse/delivery workers were given masks/gloves, and the company is utilizing UPS and LTL as much as possible rather than its own delivery vehicles.
Jerrod Gervasi, president of Atlantic Drives & Bearings of NC in Charlotte, North Carolina, says sales are down as customers appear to be "playing it safe and not ordering anything extra right now."
Sales are down 25 percent and dropping, says Jeff Scheininger, president of Flexline Inc., Kenilworth, New Jersey. Flexline has put new processes in place to protect workers.
"We're wiping down everything, dipping tools in alcohol at the end of each day, cleaning multiple times a day," Scheininger says. "We're not allowing truckers into the facility and we're not allowing customers or non-production employees inside."
Government loans
Distributors that are eligible for government-backed loans available through the CARES Act are looking into the details, but many remain non-committal for now.
"Right now we are not carrying any debt so we want to be sure we do not take on debt that will harm us later," says Theresa Snower of Cicero Mfg. & Supply. "We are aware that some of our customers may not make it through this and need to be prepared for slower receivables and write-offs so we do not want to be in an unsustainable position ourselves."
Bill Smith, vice president of TriHQ Inc., London, Ontario, says "Forecasting is a huge problem right now and we have reduced staff by 20 percent as an initial action waiting for government packages to govern our next steps. We're hoping not to borrow but will use subsidies where possible," he says.
Atlantic Drives & Bearings of NC's Gervasi doesn't anticipate applying for loans to get through the pandemic. "We cleaned up our balance sheet after the 2008/2009 housing crisis, so we have a pretty good cushion right now. We have zero debt," he says.
Advice for other companies
Asked if they had any advice to give other distributors to help them manage through the pandemic, distributors offered ideas on topics as varied as taking care of employees, focusing on the bottom line and developing a more dependable base of suppliers.
"Be decent to your employees first and foremost," advises Brown Aviation Tool Supply Co.'s Michael Brown. "We will all get through this. Be a good human now and take care of folks the best you can. We can all sort out the economics later. Right now, our focus must be on keeping folks healthy and well."
"Stay positive and consider the long term effects from this pandemic," suggests David Burke of A.I.E. Company. He urges other companies to ask themselves: "What can my company do to help support manufacturing more product in the U.S. in the future to reduce reliance on other countries?"
Thomas Meyer of Montague Tool & Supply Co. says that companies need to learn a lesson from this pandemic. "Our industry needs to be sufficiently profitable as we go forward so we can withstand shocks like these which demonstrate the vulnerability of a low margin business."
Theresa Snower of Cicergo Mfg. & Supply cautions distributors to assume that new customers reaching out at this time may be doing so only because their current supplier is out of product or is having slow payment issues and not getting more credit. "Keep working with existing customers because that is where the payoff is more assured going forward. Look forward to when this all ends, as my guess is many countries, and especially ours, will want to be more aware of the need to manufacture locally to protect themselves from shortages in the future."
An employee of one distributor, who asked to remain anonymous, expressed a fear that some people may not be taking the pandemic as seriously as they should. He suspects that "Upper management that is more skeptical has put some employees in a tough spot. People don't want to make waves if leaders above them are pushing them to be there, and if they have their own direct reports, they also have to give a false sense of security about it. Fortunately I'm not in the spot, but I know people who are, and are afraid to speak up."
Says Jeff Scheininger of Flexline: "Watch your cash flow."
If you'd like to share details about how your company is managing through the current pandemic, please answer our brief survey by clicking this link.