Posted May 4, 2020
Distributors adjust to pandemic
By Rich Vurva
Despite being designated as essential businesses and allowed to remain open during the COVID-19 pandemic, industrial distributors have not been immune to its economic fallout.
---
Most have taken actions to protect the health and safety of employees and customers and to control costs during an uncertain environment. Based on comments made during conference calls following release of their latest quarterly earnings, three publicly held distribution companies are simultaneously striving to serve customers while reducing spending.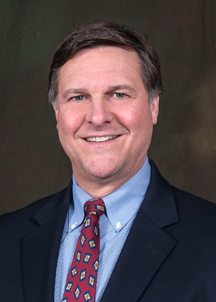 Michael DeCata
At Lawson Products, for example, distribution centers are maintaining social distancing requirements, adding extra cleaning and disinfecting regimens, and using PPE masks and gloves.
"Lawson sales representatives remain in close contact with customers through phone, fax, internet-based communication and in many locations, our in-person call cycle continues, albeit wearing PPE and practicing social distancing. Additionally, our service department has taken on a larger role to support our customers and sales reps," said Michael DeCata, president and chief executive.
Lawson has taken several steps to help reduce costs during the pandemic, including eliminating or delaying many performance-based awards; furloughing approximately 100 employees throughout the organization and deferring new-hire start dates; eliminating approximately 40 sales rep positions in slower end markets; and eliminating all non-critical travel including sales award trips and district sales meetings.
The company finished the quarter with 993 sales reps and has deferred start dates for new reps until at least July 1.
These actions taken by the McCook, Illinois-based distributor have resulted in average monthly cost savings of $4 million to $4.5 million throughout the organization, according to CFO Ron Knutson.
Additional cost-savings steps include consolidating the Suwanee, Georgia, distribution center operations into the McCook facility capacity; reducing salaries for all salaried individuals ranging from 10 percent to 30 percent depending on their role in the organization, as well as reducing board compensation.
"These actions will significantly reduce our operating costs, while we're working with our teammates, customers and suppliers to enable us to snap back as soon as the environment gets back to normal," said DeCata.
At Applied Industrial Technologies, the company has taken steps to enhance sanitation and preventative maintenance protocols in facilities and offices as well as promoting social distancing, restricting travel, staggering work hours and instituting remote working when possible.
The distributor of industrial motion, fluid power, flow control, and automation technologies is also restricting travel and entertainment, adjusting staffing levels to meet lower demand, freezing new hires, implementing furloughs and pay reductions and temporarily suspending the company's 401(k) match.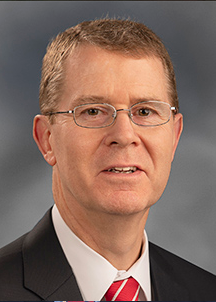 Neil Schrimsher
Neil A. Schrimsher, Applied Industrial Technologies president and CEO, said that Applied is seeing sustained demand levels across various industry verticals, such as food and beverage, agriculture, pulp and paper, infrastructure, power generation, life sciences and technology. "With more than 50 percent of our service center network demand tied to break-fix requirements, essential customers within these verticals are depending on us for critical parts, services and solutions as they sustain operations and support vital areas of the economy," Schrimsher said. "For some customers, the current slowdown is driving incremental maintenance on their direct production infrastructure and flow control systems given extended downtime. And we remain a valued partner in supporting their engineering and maintenance teams in addressing any related needs."
He said that Applied has experienced minimal supply chain constraints to date. "In instances where customers are restricting facility access, our sales teams are utilizing virtual selling and other communication platforms to understand our customer requirements and execute accordingly as well as providing support through our applied.com channel. This is also a time when we are reengaging with infrequent customers and identifying new opportunities," he added.
Prior to March, Applied's sales trends reflected a sluggish industrial environment, following a slow start to the year. Demand weakened further, however, during March as the COVID-19 impact became more prominent. "March organic sales declined in the mid-teens percent year-over-year on a days-adjusted basis. During April, organic sales are trending down high-teens percent year-over-year as we continue to see more customers announce temporary facility shutdowns, idle equipment, limit production and defer projects. This has been most notable in heavy industries and OEM end markets," Schrimsher said.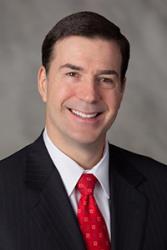 John Engel
WESCO International has implemented what it calls a blue team, white team approach at distribution centers, where half of the team works in the facility at a given time.
"If an employee is diagnosed with COVID-19, we send the employees home, sanitize the facility and then bring the other team in to maintain the operation. We also instituted a reward and recognition bonus for our frontline employees," said John J. Engel, chairman, president and CEO.
WESCO has also implemented daily impact reporting to provide customers with real-time supply chain constraints into the availability of their needed products and services.
Effective May 1, WESCO implemented temporary broad-based salary reductions through the end of the third quarter, beginning with a 25 percent reduction for the C-suite executives; a 25 percent reduction in the cash portion of the board of directors' compensation; and reductions of 12 percent to 20 percent across the rest of the businesses that are experiencing demand decline.
The company also suspended its 401(k) company matching payments, temporarily delayed annual salary increases and reduced discretionary and capital expenditures.
"We estimate that COVID-19 negatively impacted sales by over $50 million in the quarter," said David S. Schulz, senior vice president and CFO.