Posted July 8, 2020
MSC moves from defensive to offensive posture
By Rich Vurva
As the coronavirus pandemic drags on, MSC Industrial Supply president and CEO Erik Gershwind said the company is moving from a defensive posture to an offensive posture.
---
In April, during "the most severe crisis that most of us have seen in our lifetimes," MSC assumed a crisis management approach, focusing on the safety of employees and customers, adapting to a remote working environment and ensuring the financial stability of the company.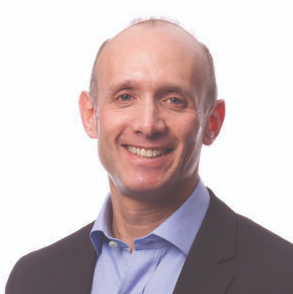 "While all of these still remain top of mind, our attention has since turned to playing offense, where we saw opportunities, such as providing much needed PPE and janitorial supplies to keep our customers running, capturing new customer relationships, as our smaller competitors struggle to effectively serve their customers, and striking new and improved programs with our supplier partners," Gershwind said in a quarterly conference call with investors.
With the early days of crisis management now behind them, Gershwind said the company can resume its journey to reposition MSC from spot buy supplier to mission critical partner. "Over the past four years, we've migrated MSC from a secondary supplier to our customer's primary option. We play a key role on the plant floor through our metalworking technical experts, our inventory management service team who support vending along with our VMI program, which is also the centerpiece of our Class C business and more," he said.
While customer fulfillment centers have remained open throughout the crisis as an essential operation, most other areas remains in a remote working mode, and will likely remain that way until at least Sept. 1 in most MSC facilities.
During the fiscal third quarter, net sales fell by 3.6 percent to $835 million from $866.5 million in the same period last year. The weakness in industrial demand was felt across the board, with some isolated pockets of strength in areas such as medical manufacturing and food processing. Metalworking-centric markets such as automotive, aerospace, and oil and gas, are seeing sustained and acute weakness, he said.
During March and April, non-safety and non-janitorial product lines saw significant declines versus prior year due to the impact of prolonged customer shutdowns and the worldwide efforts to control COVID-19. May sales grew over the prior year, driven by the fulfillment of the large safety and janitorial backlog that had built over the prior couple of months.
Bookings levels for safety and janitorial orders came down in May from the elevated levels of March and April. As a result, MSC's order backlog decreased from well above $100 million to about $100 million at the end of the fiscal third quarter. The current backlog now stands at roughly $85 million, which is still above historic levels, but below the bulge seen last quarter.
For the near future, Gershwind said most manufacturing end-markets are quite soft and fundamentals are weak. "For example, our job shop and machine shop customers that normally have a new order backlog in the range of six to eight weeks are down to much smaller backlogs right now. Second, and related, customers are cautious about spending and so they're burning off as much inventory as possible. And third, there's also caution about the persistence of the virus and the potential for future surges."