Posted July 15, 2019
ARC Abrasives adds quick-change disc machine
ARC Abrasives is expanding capacity by adding a new quick-change disc machine.
---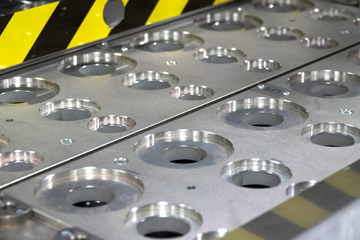 "The ARC Premium Experience combines innovative development, and state-of-the-art products for clients and manufacturers. By integrating new machines and programs, we are increasing output and improving productivity in time for the arrival of our new 48-hour shipping program," the company said in a statement.
The new environmentally friendly quick-change disc machine uses no glue and doubles the disc output without adding extra shifts. The new machine features a productivity tracker; safety features; strong friction-weld bond; and tight sealing, allowing little to no air flow.
The integrated technology uses friction-welding and perfectly centers the backing to the disc, resulting in a stronger bond and improved product quality.