Posted July 27, 2022
Rivet|MRO adds project manager
Rivet|MRO announced that Jon Bridge has joined the marketing resource organization's team as a project manager.
---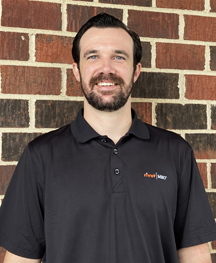 Bridge comes to Rivet|MRO from Crescent Electric Supply, where he served as the 3M Strategic Accounts Specialist. In this role, he focused on successfully growing 3M sales across the company's 140+ locations. This involved working on product conversions, product training, and the utilization of co-op funds for various sales competitions and campaigns amongst other responsibilities.
"Jon's experience with a great independent distributor like Crescent is a perfect fit for our team. Not only does he have an in-depth understanding of the business from a distributor perspective, he brings true product expertise, plus significant experience with co-op marketing," said Tim Rasmussen, founder of Rivet|MRO.
As a project manager, Bridge will be leading projects through initiation, research and
implementation of marketing initiatives. Rivet|MRO's project managers work in close
collaboration with their business partners as well as their team members. His leading
responsibilities will be managing multiple marketing initiatives simultaneously and of
varying complexity.
"I look most forward to getting to work with such a close-knit team and increasing our
clients' mindshare within their market!," said Bridge.
Bridge has exciting plans for this year and enjoys time with his loved ones.
"This September, I am getting married to my amazing fiance, Angelina. We live near Anheuser-Busch in Soulard with our 1 year old Double Doodle, Louie. When we aren't working from home, you can catch the three of us dining at our favorite local spots or hiking through Castlewood State Park," said Bridge.
Rivet|MRO is a marketing resource organization that works exclusively with independent industrial, safety, electrical, and construction distributors.