Posted August 31, 2022
IWDC promotes Missler
The IWDC announced the promotion of Tom Missler to creative services manager.
---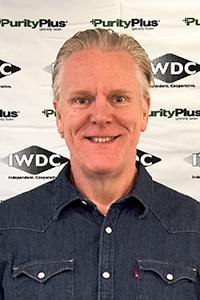 "Tom joined IWDC in August of 2018 and brought with him a wealth of design knowledge and experience. He has drastically improved our materials and has helped establish a new graphic design vision for the marketing department," said Vic Wilson, director of marketing & gas programs. "Tom works closely with all our staff to help make our meetings and events big successes and all our marketing initiatives and messages look great! He has worked closely with me to help create our new plan-o-grams, displays, packaging, and point-of-purchase materials as well."
In his expanded role, Missler will be responsible for all digital and printed materials including imaging requirements to support PIM program and all websites.