Posted October 28, 2020
MSC's focus is to grow profits faster than sales
By Rich Vurva
While most manufacturing markets remain soft but are showing improvement, MSC is turning its focus to growing profits faster than sales. The company has adopted a five-step strategy to reposition MSC from a spot buy supplier to a mission critical partner on the plant floor of industrial customers.
---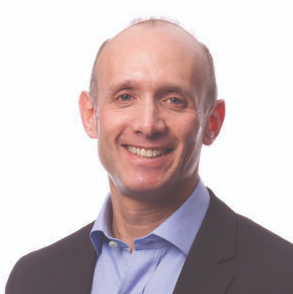 Erik Gershwind
Chief executive officer Erik Gershwind provided details into the strategy during a conference call with investors following release of MSC's fiscal 2020 year-end results yesterday.
For the full year, sales of $3.2 billion declined 5.1 percent from the previous year. Net income of $251.1 million, or $4.51 per diluted share, declined from $288.9 million, or $5.20, in 2019.
Gershwind said that most manufacturing and markets, while showing sequential improvements in the quarter, are still soft. Many national accounts are running one shift rather than the two or three shifts they were running pre-pandemic. "Our job shop and machine shop customers continue carrying smaller than normal backlogs. These customers remain cautious about spending and they're burning off inventory as much as possible, given continued uncertainty. The persistence of COVID-19 and its potential for future surges is certainly playing a role in all of this," he said.
Gershwind added that the softness in industrial demand was broad based, with acute weakness in heavily metalworking centric end markets such as aerospace, oil and gas. "We continue to hear that local distributors are suffering and the longer that the weak conditions persist, the more pressure they're coming under. This continues to create market share capture opportunities and we're focused on capitalizing on them," he said.
The five-part growth strategy outlined by Gershwind focuses on growing the company's core metalworking business; selling the strength of the full portfolio; expanding vending, VMI and plant solutions programs; increasing digital sales; and diversifying customer end markets.
MSC plans to add about 25 percent capacity to its metalworking specialist team over the course of the year, and will expand its supplier portfolio and introduce value-added services. For example, the MSC MillMax is a proprietary product that uses data and analytics to optimize a customer's machining operations. "Early customer response has been very good, and more importantly, MSC MillMax is delivering improvements to their operations. We're now making it available to all of our customers," said Gershwind.
Selling the strength of the MSC portfolio encompasses investing in Class C Consumables business by leveraging cross-selling opportunities and programs with supplier partners.
Expanding the solutions footprint includes vending, VMI and MSC's growing in-plant solutions program. "We're finding that bringing these solutions to our customers consistently produces higher growth, better retention rates and stronger lifetime value," he said. "Our goal for in-plant solutions program sales is to double them over the next three years."
The fourth lever, e-commerce sales, represents roughly 60 percent of MSC's sales today. "We have hired a new leader who is staffing a new team with deep digital expertise. Their focus will be on our website and on other digital tools that bring us closer to our customers and build higher levels of loyalty and retention. This will include a new product information system, a new search engine, a new user experience and the new front-end transactional engine," Gershwind said.
While the core of MSC's business is selling into durable metal cutting manufacturers, the company is also focused on building scale in other segments, such as government sales. "It's no secret that we had some execution issues there a couple of years back. We've worked hard to rebuild our team and our business, and we're seeing the payoff in the form of accelerated growth rates, which of course have been aided by COVID relief. We plan to continue building on this momentum. Towards that end, we'll be adding hunter roles that are specific just to government," he said.
MSC recently announced that it will close a small distribution center in Dallas. The company is also increasing the use of automation and robotics at several customer fulfillment centers for packaging. "This was started last year in Harrisburg and is now being expanded to Elkhart. These moves will improve our productivity and allow associates to perform greater value-added services," said Kristen Actis-Grande, chief financial officer.
Gershwind said that, over the next three years, MSC hopes to accelerate market share gains and improve profitability. He said the company is targeting growth rates of at least 400 basis points above the overall market.
"As we move into fiscal 2021, despite the uncertain environment, we're going to press ahead with urgency. This is going to be a year of taking measurable action to change the course of this business over the long-term. It will be a year of investment, investment that will be more than funded through cost savings," he concluded.