Posted November 1, 2021
Industry veteran Skip DeVilling to retire
DeVilling & Associates of Sarasota, Florida, announced the retirement of F. A. "Skip" DeVilling III, president and founder, effective Dec. 31, 2021, after 55 years in the industrial supply industry.
---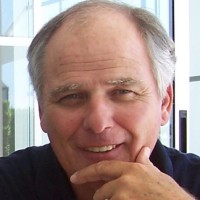 DeVilling joined Bay State Abrasives Canada in 1966 as a sales representative in St. Catharines, Ontario Canada. He returned to the states as district managers in Michigan and Pennsylvania, regional sales manager, Pittsburgh. 1972, he was selected National Sales Manager, and relocated to Worcester, Massachusetts 1980. He was selected vice president of National Twist Drill Division of Regal Beloit Corporation in Columbia, South Carolina in 1986. DeVilling joined Columbus McKinnon Corporation as vice president, Sales & Marketing, Buffalo, New York in 1992 and returned back to Worcester in 1996 where he was selected vice president of Business Development at Simonds Industries.
As a member of the various Association Boards, Industrial Distribution Association, American Supply and Machinery Association, DeVilling helped lay the groundwork for the industrial marketplace.
In 1999, he founded DeVilling & Associates, LLC., as a retained search firm and consulting agency representing a premier customer base of industrial distributors and industrial manufactures in the industrial markets for the past 22 years.
"I would like to thank my constituents, mentors, and friends, who helped me throughout my career. I am so grateful! We never do this by ourselves; there are always people in our network helping. Thank you," he said.
DeVilling was the recipient of the 2017 NetPlus Alliance Founder's Award, for his industry devotion and leadership.
He and his wife Trish, of 49 years, have lived in Sarasota, Florida for the past 20 years.