Posted August 15, 2023
Finding the right talent to fill the critical roles in your business
By John W. Mitchell, Ed.D.
For years, the supply chain has struggled to get products and supplies to people when they need them. Solutions to supply problems have been developed, and new innovations and collaboration have kept the industry moving through what might (inadequately) be called "trying times." While we are right to focus on this important issue, there is another ancillary challenge that is wreaking havoc and slowing progress on many fronts: the inadequate supply of talent.
---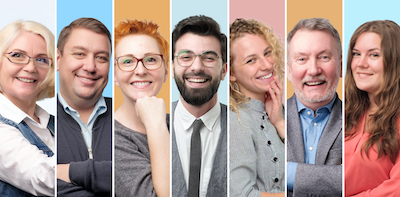 In the U.S. alone, there is unprecedented low unemployment. This is usually viewed as a good thing unless you are looking for people to fill your critical unfilled roles. This is not just a challenge for those small- and medium-sized businesses that need to compete with higher salaries or attractive benefits or brands. The big guys are struggling to find talent, too.
Thankfully, there are solutions. Here are some of the tools and techniques that I have shared with managers globally to overcome the obstacles to finding and keeping the best people.
Fish in Different Ponds
When you are striving to fill an opening, don't limit yourself to hiring from the industry you currently operate in. There are many industries that have positions that require similar, if not the exact same, set of skills your organization needs. If you are looking for a quality assurance engineer, there are several industries that use this kind of role in their production facilities. Bringing in someone with solid experience can provide a number of benefits to your organization. The first benefit is obvious – you have found someone with the base skills you need. Training them will ensure that they know not just your industry, but how your company operates within that industry. The other benefit is that you open the door for additional learning. New employees can show you alternate ways of performing a role, potentially giving you a competitive advantage.
Appeal to Multiple Generations
From Baby Boomers to Gen Z, it's possible to have four (or even five) generations of workers helping to fulfill your company's mission. Recruiting from different generational demographics is another way to fish in different ponds and help you meet your workforce needs.
When listing an available position, there are trigger words that can be used to appeal to the various generations within the same communication. For example, you can advertise an informal work environment, which typically appeals to Gen X. You can state that your company encourages diverse thinking to attract employees from the Millennial generation. Acknowledging that your company's products are being used to impact the world will gain the attention of Gen Z. Affirming that you provide equal opportunities for all will interest the Boomers. Of course, responses are not guaranteed but this strategy is helpful in gaining the attention of a broader range of potential employees. It is important to note, however, that any individual may exhibit generational attributes of any generation. Don't assume an attribute based on the generation alone.
Land the Same Fish
When I worked at Bose Corp., I was struck by just how many people left the company but returned to work there again. People leave to explore new opportunities – it's a fact of work. It is disappointing when a great employee goes off to another position. But if a good relationship is maintained throughout the exit process, they could help you directly or indirectly. They might come back to work for you because the culture and environment with you is so much better. Or, they might refer a qualified colleague for one of your open positions.
Build Pink Unicorns
Looking for someone who has the right set of skills can sometimes feel like trying to find a unicorn – a rare and difficult thing to do. Add to that the need for industry-specific knowledge and what do you get? A search for the even more rare pink unicorn. If you find that your organization is struggling to find people because the ideal candidate is indeed a pink unicorn, let me suggest another path. Build your own pink unicorn. Start with people who are already working for you as they have a known set of skills and capabilities. They also know your company. Now, identify the areas or skills that you wish they had to fill the "unfillable" position. Then, get them the training and skills they need to become your pink unicorn. This not only fills your need but will also help develop increased loyalty from the team members as you invest in their professional development.
These are a few ideas that are easy to implement into your hiring process. The right talent is out there. They might already be working for you. Once you take the time to make your hiring process more efficient and open-minded, you'll start finding and keeping the best talent for your organization.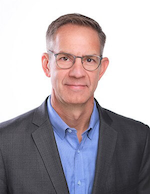 John W. Mitchell, Ed.D. (www.johnwmitchell.com), author of Fire Your Hiring Habits: Building an Environment that Attracts Top Talent in Today's Workforce, is president and CEO of the global electronics industry's trade organization, IPC. Mitchell began his engineering career at General Electric Aerospace before moving into leadership positions at Alpine Electronics and Bose. His academic credentials include a doctorate in higher education management from University of Georgia's Institute of Higher Education, a Master of Business Administration from Pepperdine University, and a Bachelor of Science in electrical and computer engineering from Brigham Young University.