Creating a digital advantage
by Mark Smith
Gaining a competitive advantage in today's marketplace requires having a sound digital strategy. With so many moving pieces such as search (mobile, paid, SEO), social media, e-mail, affiliates and hardware innovations like the iPad and smart phones, it can be hard to figure out which tactics to pursue.
Rather than walking through all of the digital trends as they relate to the Industrial space, let's look in-depth at a couple of areas and discuss how to make gains in the short term, and then outline some emerging trends that you should plan for as the year goes on.
Short-Term Search Fixes That Can Improve Lead Generation
By now we've all heard about social media and how it's becoming the next big thing as a way to target and communicate with new or even existing customers. While this might be true, I think it's a good idea to assess where you are in your existing marketing before you go too far with tweeting and posting on your company's Facebook page.
Search engine marketing is still crucial to your success. Simply put, buyers of industrial goods and services to whom you sell still rely heavily on Google and Bing/Yahoo to find vendors, so search is still an excellent lead generation tool. Here are some things you can do to improve your search efforts.
Obtain an Audit. Do you have a Google AdWords campaign that's been running for some time? Maybe it's not producing what you think it should. Where should you start? A professional audit from someone in the search industry is a great place to start. Have them provide feedback on your campaign and ad group structure as well as keyword coverage. They should further evaluate all keyword positions, ad copy and landing pages. You might be surprised at what is discovered.
Integrate. If you're like most companies, you don't just run paid search programs. Many companies, however, make the mistake of not integrating their e-mail, direct mail, trade show, social media and other marketing programs with their paid search. Real integration means actively supporting one medium with another.
If you're going to have a presence at a trade show, for example, you might want to add keywords related to that show to your portfolio. If you're dropping a direct mail piece, you might want to make sure you're in a very visible position for the terms related to the product that you are featuring or promoting. If you send an e-mail blast, make certain that your promotions or your main message is being reflected in your ad copy for paid search.
Cut Bait. If you have certain keywords within your paid search program that haven't been producing any results—turn them off. I can't tell you how many people say, "but that word is too important to turn off," or "we need to be in the top position for that word." Know that search is about measureable results and if you have the proper tracking in place, you'll see what's working and what isn't working. The point is, if you have words that are losing money, turn them off and move on.
Better Measurement. There is a difference between running paid search ads in the industrial space versus a B2C campaign. Often a sale might require technical advice to close the deal. How can you tell if your search campaigns drove the sale if someone calls, instead of ordering online? Run a simple call tracking program to calculate your return. Google recently launched a new tool (AdWords Call Metrics) which integrates nicely with Google Analytics. Try it out. You might find that your paid search programs are performing better than you thought.
There's also more to measure than just orders. Since the buying cycle for your goods and services tends to be longer than in other industries, you'll want to track more of your customer actions than just the orders. To understand the effectiveness of your search campaigns, you'll want to measure customer actions such as brochure downloads, live chat session starts and contact form completions.
Revitalize. Your paid search programs may have been around for a while. If they haven't performed well lately that doesn't mean they won't in the future. Cost per clicks are climbing higher due to more competition; that just means you need to become more active with your campaigns.
Mine your Web analytics program for new keyword opportunities and have them added to your paid search programs. Aggressively add and test new advertising copy. Run a competitive keyword analysis to look for any new opportunities. There is no secret to running profitable programs, it's just like anything else—hard work. Strive to keep things fresh, it will help drive better results and can breathe new life into a stagnant search campaign.
Improve your Local SEO. As you're probably aware, Google is giving more and more space to local search results. These are the results accompanied by a map, business reviews, directions, etc. For brick and mortar industrial suppliers and distributors, understanding what powers these results can be crucial to bringing customers to your site and to your physical locations.
I'm not talking about basic search engine optimization, I'm referring to the SEO directly related to local searches.
The important thing to note about local SEO is that engines use a different algorithm than for main search results. Whether you have one or 500 locations, you need to think about a strategy that takes advantage of this great feature. The key to being listed favorably is knowing what information the search engines consider relevant.
Here's a brief listing of suggestions that will help improve your local SEO results:
1) In addition to providing your business listing on Google and Bing, be sure that you're submitting to other major providers such as Localeze and infoUSA. Once you've submitted your company and categorized yourself properly, confirm that your contact information on your Web site is in a format that these search engines recognize and prefer. An SEO expert should be able to help you with this, but using certain formats (like QR Code) will make your business name, address and phone number very visible to Google, Bing and other engines.
2) When you make these submissions, it is important to be consistent with usage of your name, phone number and address. If the data is not entered consistently, the search engines will think that you're different companies.
3) You should also make sure your business name, city and state are found in the title tag of your "contact us" or your "location" page. While this sounds like a no-brainer, you'd be surprised how many companies don't do this.
Combining these and other basic local SEO steps can lead to improved rankings on this important search.
Emerging Search Trends That Will Impact the Industrial Market
For quite some time, I've been hearing about how mobile search is going to change the face of search engine marketing. This year, I think that those predictions will finally start to take hold in the industrial space.
You probably have a smart phone, and if you don't, your friends are probably telling you to get one. Well, you're not alone. With the number of mobile Internet users growing rapidly, it will be more important to reach your customers on their device of choice.
Google's mobile query share has grown 5X over the last two years. Additionally, Morgan Stanley Research predicts that by sometime in 2013 there will be more mobile Internet users than PC desktop users. This doesn't mean that you should wait until 2013, because the move to mobile is happening now. In the industrial space, more firms are outfitting their staff with smart phones and iPads. Your competition is most likely evaluating the opportunity to gain a first-mover advantage by testing mobile paid search campaigns.
Where should you start? Running a mobile search campaign within Google AdWords and MSN AdCenter is simply an opt-in feature. All you have to do is turn on a setting that tells the search engines that you want to run your ads on the mobile network. Before doing this, however, I would recommend thinking about the user experience. Are you directing traffic to a mobile site or your base site? A site that is built for mobile should convert better, but if you want to bring users to your base site, be sure to test it out first, to see what your mobile customers will see.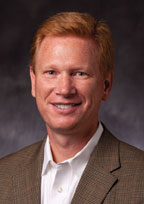 Mark Smith is a principal and co-founder of KeywordFirst, a digital marketing firm. In addition to serving many industrial supply clients, Mark is a former marketing executive with W.W. Grainger and was instrumental in creating their first Search Engine Marketing group. Contact Mark at Mark@Keywordfirst.com or visit www.Keywordfirst.com.
This article originally appeared in the March/April 2011 issue of Industrial Supply magazine. Copyright 2011, Direct Business Media.
COMMENTS: 0
---