Hughes Hits the Ground Running at ISA
By Rich Vurva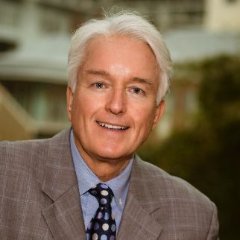 Jeff Hughes, the new president and CEO of the Industrial Supply Association, has an impressive track record of running a successful trade association.
While serving for 10 years as president and CEO of GAMA International, an association focused on promoting professional development of executives in the insurance and financial services industry, membership doubled. Although he's making no promises about achieving similar results at ISA, Hughes is clearly focused on growth.
"ISA needs to achieve sustainable growth in order to continue to meet the changing demands of our members. We feel that the greatest growth opportunity is in the distribution side of the association. Part of my objective is to grow the distribution membership," said Hughes.
Soon after being appointed to lead ISA in October, Hughes embarked on a road trip to visit ISA board members and learn more about the industry. Stops included visits with Turner Supply Company in Mobile, Ala., and Norton Abrasives in Worcester, Mass.
ISA chairman Tommy Thompson, executive vice president of Turner Supply Company, served on the search committee that considered applications from 141 candidates to fill the position that was vacated by the death of executive vice president John Buckley. Thompson said that Buckley provided the right leadership to merge the two associations that formed ISA and believes that Hughes has the ability to lead the organization into the future.
"Jeff is the right man for the job today. While I have worked with Jeff for only a short time, he has impressed me with his strategic approach to the job. He listens well, does his research, and has a vision," Thompson said. "There are many ways to measure the result of a new hire. At this early juncture, my key measure is I sleep much better knowing that Jeff Hughes is our leader. I am confident that ISA is in good hands for many years to come."
Jim O'Connor, director-National Distribution for Norton Abrasives and a member of the ISA board of directors, spent a day with Hughes at Norton's world-class manufacturing facility.
"We gave him a tour of our main grinding wheel plant, which is the largest grinding wheel facility in the Americas, and then spent time presenting him with an overview of the industrial market, and explained Norton's programs for increasing market share with independent distributors who are members of ISA," said O'Connor.
O'Connor was impressed with the number of questions that Hughes asked and his eagerness to learn about the industry.
"I think he's a well-spoken leader for our organization. He's got a lot of great ideas on how to accelerate our recruiting efforts," said O'Connor.
His tour of distributor and manufacturing facilities helped Hughes gain valuable perspective on the important role that ISA members play in the industrial supply channel.
"We're in the business of building American industry. Without the products that industrial supply companies bring to the table, we don't have airplanes, we don't have cars, we don't have office buildings, and so on. So, the fundamental nature of our industry is to help others build the things that others buy, and that supply chain is very critical to helping U.S. industry and benefiting the U.S. economy," Hughes said.
ISA's Strategic O.N.E. Plan established the areas of outreach, networking and education as the three primary pillars to guide the association into the future.
The plan focuses on the following deliverables:
Formalize and implement a membership acquisition strategy

Improve online presence and digital marketing

Reposition and refocus the annual convention as primarily a vehicle for networking

Expand networking opportunities

Integrate products and services with

a networking component

Develop and implement an ISA-sponsored/branded training program

Improve communications

regarding industry reports
Strategic ONE plan
Hughes intends to use the association's strategic plan to guide his actions moving forward. Called the Strategic O.N.E. Plan, which stands for outreach, networking and education, the document was developed two years ago to guide the association's efforts to increase the overall value that every member receives from ISA.
"One of the key tenets of our strategic plan is to create a much more relevant footprint in terms of social networking, web and e-commerce. I believe that this may well be the linchpin to the success of the organization going forward, especially with connecting the next generation of leaders to the association in a dynamic way," Hughes said.
Thompson is confident that Hughes possesses the vision and ability to implement the association's strategic plan. "He is superb in outlining a strategic approach to issues and will serve ISA well implementing key elements of our strategic plan and tweaking it as needed going forward," Thompson said.
Hughes notes that ISA has a variety of programs in place that can help members increase sales, decrease expenses and improve profitability – the key tenets of ISA's mission statement – and part of his job will be to continue to spread the news to prospects and members about the association's value proposition.
"ISA's excellent research-based reports, our evolving professional development platforms from the ISA Education Foundation, our ability to bring people together at our convention for networking and idea sharing, all of these are very sound platforms from which to build an excellent organization," he said.
The association recently completed specific value propositions for each membership segment – distributors, suppliers, industrial manufacturer's representatives and service providers (affiliates) – which Hughes said will help ISA focus on programs geared to the unique needs of members.
"One size doesn't fit all anymore, if it ever did, and we've got to be able to bring customized solutions to members in various sectors and strata of our industry," he said. "My aim is to make sure that our members don't feel compelled to have to wrap themselves around ISA, but it's ISA's job to wrap itself around the member relative to his or her needs or the needs of the organizations that we're serving."
Hughes also hopes to leverage ISA's relationship with the National Association of Wholesaler-Distributors (NAW) to keep abreast of legislative and regulatory issues affecting the industry.
"Change is the operative word, so while we move forward, we have to continue to keep our intelligence antenna up to make sure that if there are any changes occurring in the industry, we need to be flexible and adaptable enough to move in that direction relative to the tactics we use to execute the strategies that are built into the plan," he said.
Hughes plans to continue to spend a great deal of time on the road, not only visiting with current members, but also making stops to speak with prospects in an effort to grow the organization.
"We have a lot of excellent resources. We need to do a better job of telling our story," Hughes explained.
"Ultimately, I would like ISA to be the center of innovation and leadership when people think about the help they need to be more profitable and successful in the work that they do in the industrial supply sector. But we've got to be able to tell a compelling and clear story about all the benefits that we offer and continue to evolve those benefits as the needs of our members evolve."
This article originally appeared in the Jan./Feb. 2015 issue of Industrial Supply magazine. Copyright 2015, Direct Business Media.
COMMENTS: 0
---