The Silver Tsunami is Here
by Mary Jawgiel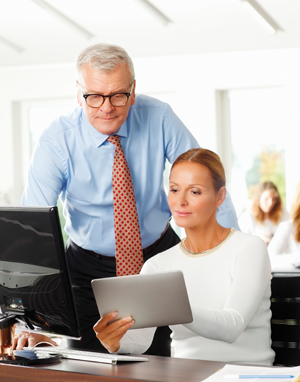 Starting this year, the Social Security Administration projects the retirement of four million American Baby Boomers, a trend which will continue at the same rate for years to come. According to the U.S. Bureau of Labor Statistics, 2015 marks the year Baby Boomers will no longer comprise the largest group of the U.S. workforce. That distinction will pass to Millennials (ages 20-33), the generation born between 1980–1995, so that by 2020 (only five years away) Millennials will account for over 50 percent of the U.S. workforce. These young people will take over jobs and run companies in the near future. Are you ready?
How many of your employees are Millennials? If your workforce is not adding this younger generation NOW, where will your business be in 2020, when even more Baby Boomer employees have retired? If you are not hiring young people now, who will be around to train them and help them grow into leadership roles? If you don't have a plan in place to ensure you are hiring young individuals to replace retiring workers – sit down and put one together NOW!
Competition is fierce, and it's only going to get worse. Industrial distribution is not the only field looking to bring in younger people to groom for the future. Every company is facing this issue and also looking to hire the best and the brightest young people so their business can survive.
Gone are the days when you could place an ad in your local newspaper or on a career website and expect to have dozens of applicants. Millennials are picky about what they want from an employer: It isn't simply a paycheck or a super salary. They are looking for career development, input into business decisions, flexible working conditions and other particulars your organization may not currently offer. (More on this in a future article.)
To fill your pipeline with qualified younger employees, first you have to find the right individuals before you can hire them. That will take more creativity than in the past. To find the best and brightest young people, you will have to make this a priority for all your managers. You can't leave the job of finding and hiring fresh talent to one person, or even solely to the human resources department. Everyone in your company needs to be on the lookout for good young people to hire.
To get started, build a "potential employee" list. Here are some ways you can go about doing this:
Start with your local schools: high school, technical school or community college. Make an appointment to see the principal, assistant principal or guidance counselor to talk about your future needs in an employee. Tell them about the skills you need in an entry level employee. Ask them if the courses they have in place develop those skills. Offer to work with them to enhance their curriculum.
Volunteer to make a classroom presentation at that same high school or community college to talk about what the field of industrial distribution is all about. Most people don't know what industrial distributors do – so tell them. (If you need help putting together a presentation or finding an educational institution, contact infoicp@ptda.org and we'll be happy to help).
Start an internship or job shadow program, or even create a part-time position, so a community college, high school or technical (vocational) school student can see what the industry and your business is all about. ICP has a free resource to help you get started: How-to-Guide: Establishing Your Company's Internship Program available online. Here's where contacts you made with the principal, assistant principal or guidance counselor at local educational institutions can come in handy.
Have an open house and invite the community. Have your employees explain what they do and give people a tour of your business. Offer food and give prizes to promote your business. Tell stories about your customers that would be enticing for the younger generation. If possible invite some of your customers to attend as well. (If you need help putting this together, contact infoicp@ptda.org).
Tell ALL your employees that you are looking for young people to potentially hire and ask them to tell their friends and relatives about your business and what a great place it is to work. Have them bring in potential candidates for a tour or an informational interview so they can learn more about what you do.
In your daily routine, if you come across a Millennial who makes an impression on you (think store cashier, bank teller, server, etc.) tell them what you like about how they treated you. Give them your card and let them know you would be interested in interviewing them for a position in the future. (Don't forget to get their name if they show interest – so you remember if they make contact).
These are just a few ways you can raise awareness of the positions available at your business, but there are many others. Put the topic on the agenda for your next management meeting. Your employees may be the source of many good ideas on getting your business in front of the community so people know what you do and learn about the opportunities you have for employment. Happy employees make great ambassadors for your business.
When you get involved and meet potential candidates, add them to your potential employee list – names, contact information, what impressed you about the person. Then, when you have an open position, contact them and ask if they would like to interview. If they say no, ask them for the name of someone they know who might be interested. Building a pool of potential candidates is the best way to secure the future of your business. Make this your number one New Year's resolution – you can't afford not to.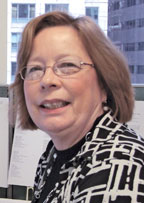 Mary Jawgiel is ICP program director for the PTDA Foundation and manages the ICP Job Board at http://jobs.idcareers.org. Mary's life-long passion has been working with young people. Industrial Careers Pathway (ICP) is a cross-industry initiative supported by American Supply Association (ASA), the Industrial Supply Association's (ISA) Education Foundation, National Association of Electrical Distributors (NAED), NAHAD–the Association for Hose and Accessories Distribution, NIBA-The Belting Association and the PTDA Foundation. For more insights on recruiting, hiring and training Millennials in the distribution industry subscribe to the ICP Talent Tipsheet at www.industrialcareerspathway.org/tipsheet.
This article originally appeared in the Jan./Feb. 2015 issue of Industrial Supply magazine. Copyright 2015, Direct Business Media.
COMMENTS: 0
---