Posted February 4, 2020
A cautionary tale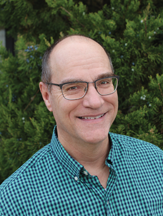 Tom Snow first reached out to me last September. He pitched the idea of Industrial Supply magazine doing a feature story about his family-owned company, the T. J. Snow Company in Chattanooga, Tennessee, a distributor of resistance welding supplies.
Tom explained that his son, Sam, had purchased controlling interest of the company from him in October 2018 and that the business was doing well under Sam's leadership. He suggested that readers might appreciate a story focused on transitioning a family-owned business from one generation to the next because, as Tom put it, "The transition from my father to me did not go as smoothly and I think your readers would be interested in that saga."
Tom's father, who founded T. J. Snow Company in 1963, always intended to pass it down to his son. But the elder Snow developed a form of dementia and several managers and advisors took advantage of the situation and fired Tom. It took him 18 months and thousands of dollars in legal fees to wrest back control of the company that rightly belonged to him. I think his story is fascinating and I hope you'll agree.
While Tom Snow's situation may be unique, it serves as a reminder to any family-owned or closely held private businesses of the importance of having a succession plan. Owners need to develop a strategy covering the logistical, financial and (sometimes) emotional decisions about who will take over the business when the owner retires, dies or becomes disabled.
Often, it's wise to seek assistance from independent advisors with experience in dealing with succession planning. Some associations may be valuable resources. The Industrial Supply Association, for example, has a Family Business Network that serves as a forum for leaders in family businesses to share strategies to ensure long-term success.
Ultimately, Tom Snow regained control of the company his father founded and successfully passed it down to the third generation. His story may help other distributors avoid the headaches that Snow encountered.
Rich Vurva
Editor/Publisher
Twitter: @IndSupplyMag
This article originally appeared in the Jan./Feb. 2020 issue of Industrial Supply magazine. Copyright 2020, Direct Business Media.
COMMENTS: 0
---