It's not just about shopping carts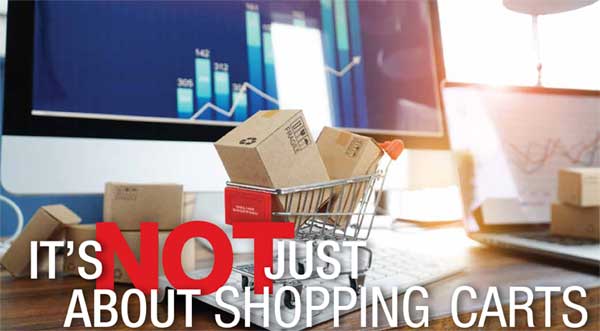 How to build an effective digital solution
by Rich Vurva
Mention e-commerce today, and most people think about ordering over a website storefront. But the reality in distribution today is that most e-commerce transactions are conducted via systems such as EDI, e-procurement tied into the customer's procurement system, automated ordering through vending systems and the like. We recently reached out to software providers to gather their input on the technology platforms and solutions they believe distributors must have for an effective digital solution. Here's what they told us.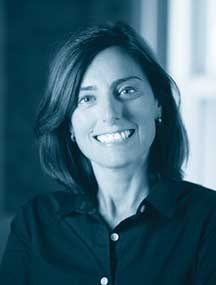 Barbara Jagoe
Chief operating officer
DDI System
In today's unusual marketplace, the way to retain customers is to take any friction out of the buying process. The product expertise of your customer service team is the "secret sauce" for distributors. One way to create value is to deliver a seamless experience between the distributor's physical location and its online presence. Knowing your customers and quickly responding with personal touchpoints to enhance the customer connection and provide critical information such as purchase history, pricing and stock availability moves a customer closer to a sale. When the customer contact is over, the same information needs to be available for immediate recall online, allowing a customer quick access to review, edit or change the order and immediately pay online. The influx of large digital competition has put a fire under the local distributor to use technology to greatly improve the customer experience.
An ERP connected hybrid platform to cover B2B, B2C and a full Sales Suite that is accessible on your smartphone. DDI's Inform e-commerce and Inform Mobile deliver the highest level of customer service both digitally and on a smartphone with ERP connected information that includes company-specific sales and price history, quoting, live inventory and payment capabilities. Smartphones are now our mobile computers. Salespeople need access to critical customer information, live inventory and quote and order options right-sized for a smartphone. This type of platform is purpose-built for smartphone screens with touch capabilities and a real-time connection to a customer's ERP data. Deploying a connected e-commerce platform and a full sales suite on your smartphone takes efficiency and service to a new level.
The availability of advanced inventory management tools to account for unusual demand has been a well-used feature in this unprecedented marketplace. An embedded inventory management toolkit as part of your ERP solution can increase inventory turns and order fill rates, streamline multi-location inventory, automatically suppress products with slowing demand and adjust your inventory overstock criteria. These tools keep products available when needed and reduce stock on unnecessary items.
Exposing your live inventory online encourages communication and purchase, with a trend toward the offered service of buying online and picking up in-store. DDI's Inform e-commerce platform delivers the capability to optionally expose live inventory, customer-specific pricing, pay online and for in-store pickup. Each purchase is connected in real-time to your Inform ERP system for live inventory and sales processing.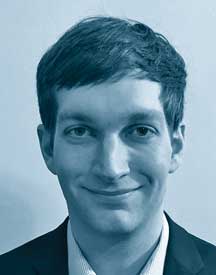 Nathan Tenley
Sr. Manager, Sales & Product Management 1EDI Source
A Division of Epicor
www.epicor.com
Businesses and consumer behaviors are rapidly changing how they evaluate and purchase products by placing a greater emphasis on e-commerce. Many businesses tell us they've relied on e-commerce to fill the sales gap they've seen in traditional brick-and-mortar channels, a trend that has been hastened due to the impact of COVID-19. E-commerce is now a must-have, not a supplemental nice-to-have channel to market. As a result, distributors are strategically prioritizing e-commerce initiatives to focus on areas such as the buyer's digital experience and the buyer's journey on either a web storefront or on third-party marketplaces such as Amazon, Walmart.com, Overstock, etc.
Beyond buyers shopping online, buyers now have very high order fulfillment expectations as a result of their experiences with Amazon. For example, buyers expect their product same-day or within days of submitting their order. They can monitor shipment status anytime and see if a product delivery is delayed, out of stock or back ordered. To meet these expectations, supply chain teams have refocused on automating their fulfillment processes. One critical step is the integration of digital commerce with back-office ERP business systems to deliver real-time, automated updates on each milestone in the order fulfillment process. This includes:
automated sales-order entry updates into an ERP solution to eliminate manual entry processes
real-time shipment status updates back to the online marketplace so buyers can track their purchase
automated item availability and product pricing updates specific to each e-commerce store from the ERP platform
There are many e-commerce connectors available to help achieve this automation, but what distributors need is a single B2B integration solution that supports integration across all supply-chain integrations into the ERP platform. This includes integration with brick-and-mortar customers through more mature EDI and non-EDI communications while also supporting real-time API integrations through e-commerce channels.
A single B2B integration platform provides a single integration point with ERP, enabling fast time-to-value to integrate with a new e-commerce storefront and brick-and-mortar stores alike. It also provides the business a single web dashboard view to see all open orders across all buyer channels (e-commerce and non-e-commerce alike) so exceptions can quickly be acted upon to meet the buyer's expectations. These exceptions include hitting a ship window, timely order acknowledgement, providing accurate shipment details and delivering up-to-date product inventory levels.
B2B automation helps distributors better manage their inventory levels. This is critical to ensure product availability, fulfill sales and maintain on-time shipments to meet customer expectations. There's transactional data providing both historical and future order information to help manage and forecast buying and selling needs. Traditionally this comes from EDI document standards, but now with digital commerce we're starting to see more data shared through APIs. An inventory inquiry or EDI 846 shares inventory and order information. This document helps the buyer quickly understand the stock quantity on-hand without having to commit to purchase and also communicate future orders. Retailors using digital commerce will receive this type of information through an API integration to inform buyers of out-of-stock items, restock times and the current quantity available. Distributors can use the actual stock levels to trigger new deliveries when the stock levels fall below their defined reorder point. This also helps both the distributor and buyer better manage e-commerce drop-ship programs.
Other inventory-management documents include Product Activity Reports or EDI 852, and Planning/Shipping Forecast Schedules or EDI 830/862. The Product Activity Report informs the distributor on sales quantities and stock levels, and on order within a particular store or warehouse. This provides the distributor insights on how well each product is selling and when they need to restock the customer's inventory based upon the target inventory level. Also, some buyers provide planning/shipping forecast schedules (EDI 830/862) as a forward-looking view to provide the distributor forecasting insights about what and when they need to ship as well as their expected future order forecasts. When selling through e-commerce, distributors can receive this information through real-time API integrations, providing distributors the ability to more tightly manage their inventory levels to their ideal model, mitigate the risk of potential stock-outs and optimize their assortment of products due to relevance.
With Epicor, we help customers quickly navigate and adopt these new, exciting e-commerce opportunities while also maintaining their current buying relationships by integrating all supply chain partners through Epicor's B2B integration platform providing real-time insights into the supply chain that is tightly integrated with Epicor's Distribution ERP solution.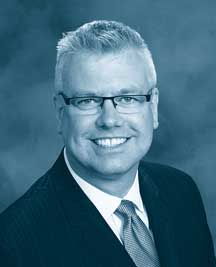 Jim Maher
Director, global customer service and operations
Distribution One
www.distone.com
The first step in determining customer needs is to speak with customers and vendors to understand their expectations for your e-commerce process and their system capabilities.
Ask them what will help make life easier. Start with features like user interface options as well as functionality they would like to see at their fingertips to access on demand. From here, learn about their system capabilities and integration options (EDI/Punchout). A Punchout is an integration where the customer works within their own application, which links into your punchout (a layer of your e-commerce) to build an order or a quote and submit it. The data is then sent over to the customer's system which sends an order to the ERP via EDI (Electronic Data Interchange) or other preferred means. Once the EDI transmits the order into the ERP, data is sent back via an external process that is still visible and accessible on the e-commerce site.
With this input, distributors can take a deeper dive into the importance of features like catalog listing, product education information, as well as standard storefront topics such as ease of navigation, mobile responsive design, product pricing and information access, multiple payment methods and the need for a customer and vendor self-service portal. This will help you create a more collaborative tool in which both parties benefit from this add-on product.
For instance, a clean look and easy navigation helps a customer quickly find their preferred product. The product page must supply them with the information needed to make a purchasing decision: pricing and quantity breaks pricing, product images, accurate quantity on hand, product specs, videos, reviews, tracking numbers, order status, etc. It is crucial to deliver the same easy customer experience on both desktop and mobile devices to broaden selling opportunities.
View your platform through the lens of building a knowledge resource. In addition to selling products, you also want to educate customers by presenting all the product information you can share. Product education is a great way of establishing yourself as a knowledge leader and building a foundation of trust.
Be sure to consider the needs of your trading partners and how they will be utilizing the online platform. Provide an online vendor access portal for Vendor Managed Inventory (VMI) capabilities to reduce manual purchasing activities for yourself and possibly for your vendors.
Lastly, the importance of having your webstore communicate in real-time with their business software cannot be overstated. Once an order is placed, the customer expects that product to be in stock and delivered quickly. If the online availability does not match what is actually on the shelves, then customers will find another supplier and may not return for future orders.
With these foundational elements in mind, distributors should then investigate the systems used by competitors and industry leaders. For each feature previously mentioned, compare and contrast the e-commerce process of successful companies in the industry against those who are struggling. Emulate the functionality that will improve your customer's experience.
Successful e-commerce depends on accurate, real-time access to data such as order or shipment status, pricing and availability. Therefore, your e-commerce platform must have the capability to integrate with your business software to pull the latest data from your ERP frequently.
Data such as availability, pricing and item images should be synchronized without the need for manual engagement. Connectivity can be handled through a variety of integrations including Electronic Data Interchange (EDI), Application Program Interface (API), ODBC and others.
Having full awareness of who customers are goes a long way to ensuring the implementation of correct technologies. While it is easy to service small customer orders, it is crucial that you provide mass ordering capabilities to save large customers data entry time. For example, an order containing 20,000 line items can be imported via an Excel spreadsheet rather than selecting individual items via the webstore. Furthermore, for overseas customers, be prepared to provide functionality for international shipping, duties and tariffs.
Mobile responsive technology provides customers a smooth ordering experience via their preferred mobile or desktop device. For customer convenience, provide multiple payment options including eWallet. Enabling eWallet or mobile wallet functionality provides ease of use and increased security as customers no longer need to enter credit card information into webstores. Additional collection methods should include accepting direct payments, empowering customers to view, print and pay invoices, and even sending payment through ACH to vendors. Providing multiple payment options increases customer satisfaction while reducing manual sales interaction.
Customers prefer instant support options when questions arise. Investigate which user engagement methods like personalized chatbots and live online support services would be most beneficial.
Do not overlook the power of social media channels as an easy way to gain exposure and build interest in your products. Marketing campaigns are designed to drive interest in your products. If selling into the retail market, implement analytics to review engagement and adjust the messaging as needed. This is especially necessary if you choose to utilize paid advertising within your marketing strategy as you want to make sure you are not needlessly throwing away your advertising dollars.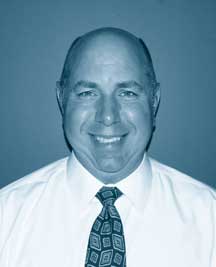 Pete Zimmerman
North American software sales manager
VAI
www.vai.net
It's important to listen to your customers. That can be achieved through one on one communication, as well as feedback using marketing tools such as a customer survey, and ask questions such as, how can the distributor be easier to do business with, and what customer self-service capabilities would be helpful to the customer?
Distributors can be effective if they consider implementation of both an e-commerce site and a mobile application which would allow customers to place orders electronically, as their schedule permits, as well as deploying technologies that make managing the supply chain more efficient.
Several things come to mind concerning the use of digital tools to better manage inventory and reach more buyers: make sure that e-commerce and Enterprise Resource Planning (ERP) systems are in sync real-time, provide accurate inventory data to customers and implement a digital marketing strategy to retain existing customers and drive new business.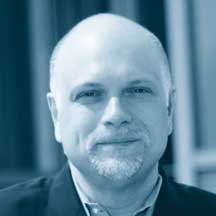 Magnus Meier
Vice president & global head of wholesale distribution
SAP
www.sap.com
Distributors should adopt a collaborative approach with their business partners to not only understand their needs but develop highly relevant offerings. This solution-oriented approach allows distributors to earn a place in the customer's supply chain and build a strong and lasting partnership for the future.
Next, distributors should define a vision for their ideal customer experience. This can be done by gathering customer feedback in combination with learning from market leaders in their and adjacent industries. Evaluating the capabilities of e-commerce solutions allows distributors to understand where thought-leaders are investing, such as artificial intelligence, product recommendations and pricing, while building out core capabilities before investing in differentiators.
To work toward this goal, distributors must define the starting point of their commerce journey and develop an evolving roadmap to support their ambitions. Consider leveraging starter packs or accelerators from industry-leading e-commerce providers to get where you want faster and more cost-effectively. Last but not least – distributors should embark on this journey hand-in-hand with their business partners to ensure they continue to drive value where it is needed most.
For an effective digital solution, distributors must have an integrated ERP system to unlock true agility and seamlessly consolidate customer data. This one version of the truth can help your company manage inventory, pricing, customer history and master data while enabling you to consistently deliver on customer promises.
Another capability that is becoming more prevalent in B2B industries is the ability to offer relevant and targeted products and content to customers. Cutting-edge digital technology can provide great customer experiences by empowering buyers with relevant content, then helping to win first-time and existing customers with a great search
experience and data-driven merchandising approach.
Finally, experience management platforms can help you better understand your customers and engage them with hyper-personalized experiences. Just because more customers are choosing to interact digitally, it does not mean distributors should take focus away from providing the personal, trusted and connected experiences that customers crave.
Rather than trying to go head-to-head with Amazon, distributors should look for differentiation in their product business. Distributors should assess and capitalize on core product strengths which could include inventory availability, quality assurance, returns management and product lifecycle management. These factors are strong differentiators for distributors and can positively contribute to customer loyalty and "stickiness."
When it comes to managing inventory, distributors can close the supply chain loop by proactively collaborating with suppliers. Through an integrated e-procurement
approach, distributors can offer customers a convenient, realistic view of product availability and quality that will differentiate them from other players in the market.
Read SAP's white paper, "The Intelligent Enterprise for the Wholesale Distribution Industry," to learn how wholesale distributors can optimize their non-differentiating business process, evolve existing services and look for opportunities to go above and beyond what their peers have to offer by leveraging intelligent technologies to become intelligent enterprises.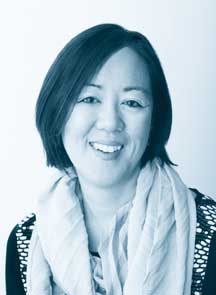 Jane Liu
Marketing manager
Tofino Software
www.tofinosoftware.com
Website storefronts are only part of the equation. They deliver convenience, a familiar interface and information about available stock to the individual buyer. But at an organizational level, your customer may still be relying on manual processes for approvals and gathering historical purchasing data. While customers want to empower staff to buy what they need when they need it, particularly for staff who are working from home during the pandemic, the drawback is lack of visibility into cross-organization spend and difficulty in enforcing business rules and purchasing from preferred vendors.
We suggest you have a conversation with your customer beyond your catalog and product offerings. Learn more about your customer by asking if they are challenged in the area of procurement: managing tail spend and ensuring purchase orders go through the right approvals. Do they use p-cards (purchasing cards) with limited traceability and no associated purchase orders? Do they have an efficient mobile-friendly request for quote (RFQ) mechanism? Is it difficult for them to match their part numbers to supplier part numbers for ordering and receiving?
By trying to understand and perhaps helping your customers define their pain points, you are engaging in your customer's success, enhancing your relationship and positioning your team as a partner.
Punchout is a digital solution which allows a user to access a distributor's product website within the user's e-procurement software. When the user is on the distributor site, they can browse for products and add them to a shopping cart. When shopping is complete and the user is "checking out" rather than going to a payment page, they return to their e-procurement solution with all cart items automatically added to a Purchase Order (PO). The PO can be updated with related general ledger (GL) and shipping information, routed for appropriate approvals and then sent electronically to the supplier(s) for fulfillment.
An increasing number of organizations are recognizing the savings and efficiencies associated with e-procurement systems and are asking their suppliers to provide punchout access. If your customer already has an e-procurement system, they will need you to integrate into this environment with a punchout solution. Even if they haven't embraced an e-procurement solution, there is still a case for distributors to embrace punchout technology for the following reasons:
You can compete for new accounts which already use e-procurement and for whom distributor punchout capability is a must-have
You can be proactive with current customers by bundling your punchout capability with an e-procurement solution built specifically for MRO and indirect purchases
Tofino's Smart Procurement is a unique integration of punchout e-procurement with both maintenance and MRO inventory management. Now e-procurement is directly in the hands of the people who need and use MRO materials, while providing easy access to shopping combined with approval controls. Our inventory solution not only handles automatic replenishment but also integrates with most vending providers, allowing Tofino users a global view of inventory regardless of physical location.
Having already invested in a website storefront and related tools (PIMS, CMS), a differentiating strategy is to build from that base with punchout. Once punchout is implemented with an e-commerce site, incremental costs are low and ROI grows.
Tofino is well-positioned to help distributors solve how their customers want to buy. While many of our partners have chosen Tofino for our economical e-procurement solution, others choose to deploy it as part of a VMI value-add program. Whether it's a bin stocking or integrated supply, Tofino delivers customer inventory management efficiencies. Our distribution partners have developed licensing cost sharing programs and buying incentives that defray the costs for the customer. By placing a system with punchout directly to the distributor's e-commerce site, the distributor has first-mover opportunity at the source of the spend pipeline. Tofino not only helps to reach more buyers but builds stickiness.
This article originally appeared in the Jan./Feb. 20201 issue of Industrial Supply magazine. Copyright 2021, Direct Business Media.
COMMENTS: 0
---