A Perfect Match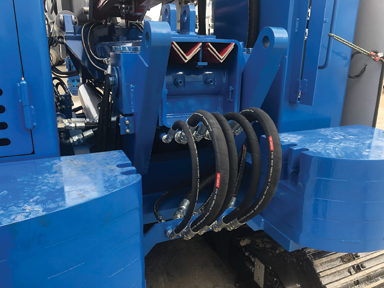 The Dreamshield cover was designed and tested to yield six to eight times more abrasion resistance as compared to standard rubber covered hose without impacting flexibility.
After working several years in the fluid power business, Tim McRandal opened the doors to McRandal Fluid Power Inc. in 2001. His goals were to provide his customer base with outstanding customer service and technical support, working hand in hand with customers to provide the best solutions for their hose application needs.
Over the years, McRandal and his team have built a solid customer reputation supporting end users and OEMS close to their Creighton, Pennsylvania, location as well as throughout the U.S. and beyond addressing their fluid power needs.
"Our goal is to be the expert in the field of industrial and hydraulic hose," says McRandal. "Our technical interactions, desire to react to challenging application requests and outstanding service for the customers and industries we serve has enabled us to win accounts needing standard and customized hose product. Some of our applications can be found on equipment brands like Kubota, Komatsu and Caterpillar."
Some efforts take time working closely with customers to find just the right hose to offer the best solution. Such is the case with a global OEM of remote-controlled equipment used in harsh environments such as steel, aluminum, cement and other aggregate industries where dirt and abrasive materials are common.
Working with this OEM to remove built-up refractor lining, slag and scale, McRandal began searching for a high-pressure hose with a very abrasive-resistant cover that could extend hose life and keep the equipment running longer.
This search led to Jason Industrial and the new Dreamshield cover. McRandal was introduced to Dreamshield by Mark Passalinqua, regional vice president of Jason Industrial Hose and Megadyne Power Transmission Belts, and Randy Foster, chief engineer of Fluid Power Products at Jason Industrial. According to Foster, the Dreamshield cover was designed and tested to yield six to eight times more abrasion resistance as compared to standard rubber covered hose without impacting flexibility. Further, the Dreamshield was Mine Safety and Health Administration (MSHA) listed for flame retardance and labeled as MSHA IC 304A; perfect for McRandal's needs.
"When Randy met with our engineering team, we immediately recognized his knowledge, industry experience and the technical support he and the Jason team could offer, thus making it easy for us to find a fit for Jason Industrial in the McRandal product portfolio," McRandal says.
Convinced that the new Dreamshield product was worth testing, McRandal met with Miguel Velazquez, director of product management for fluid power at Jason Industrial, another industry hose veteran, who earlier in his career ran his family's hose business in Venezuela. Through collaborative testing on Jason's 5192 SAE 100R19 for one of McRandal's important OEM customers, the 5192 series hose made with two high-strength steel wire braid, and capable of delivering 4000 psi working pressure, was found to
be a game changer for his customer's applications. According to Velazquez, 5192 is perfect for high-pressure applications such as those found on off-road construction equipment, machine tools, farm and marine equipment.
Foster says the testing process for this specific customer's needs was done by the customer on the end use equipment for a period of time long enough to validate acceptable performance. Feedback was positive and the customer said it was superior to the competitor's hoses used previously.
The program delivered by Jason Industrial has proved to be beneficial to McRandal's business and desire to grow. Along with its high-quality hose portfolio, the fitting line provides the right solution package to continue to pursue challenging applications.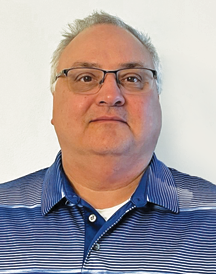 "Mark, Randy and Miguel are the best in the industry," says McRandal. "Their collective
knowledge, open-minded collaboration, responsiveness and overall support is leading to
a terrific working partnership between Jason Industrial and McRandal Fluid Power."
This article originally appeared in the Jan./Feb. 2022 issue of Industrial Supply magazine. Copyright 2022, Direct Business Media.
COMMENTS: 0
---