Building an e-commerce solution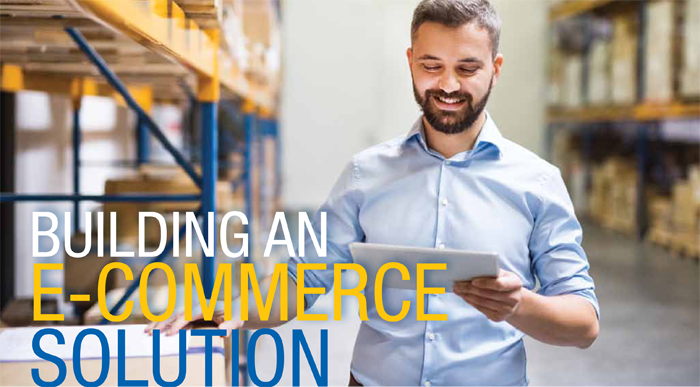 by Rich Vurva
Whether you're updating an existing e-commerce site or starting from scratch to build a new digital presence, the place to begin is by developing a roadmap that charts where your business is today and where you want it to go. That's advice from Nick Paglia, senior product manager of e-commerce for Epicor Software.
"Development should involve key functions in the organization like IT, customer service, sales, marketing, fulfillment and operations," he says.
Paglia says the effort should answer the following questions.
Do you have an existing e-commerce site that you want to grow and enhance or do you need to establish a digital presence?
If you have an existing site, how well does it work? Are you realizing a profit?
Are there specific identified issues you want or need to address?
Can you quantify costs associated with those issues as a means to inform ROI calculations for your e-commerce solution?
If you don't have an existing site, how quickly do you want or need to get one up and running?
Who are your primary buyers — B2B, B2C or both — and what do you want those buyers to see and do on your site? How many SKUs do you have with how many variants?
Which products sell best and who is buying them?
Do you have online revenue currently? What online revenue do you project for the next year?
What are your growth plans for the next three years?
Do you need specific customization options, such as branding, languages, email marketing or loyalty programs, etc.?
What integration capabilities do you need to ensure that your products are ordered, selected, packed and shipped successfully?
What security and reliability standards do you require?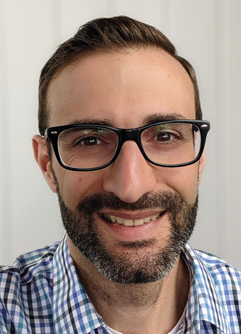 With the roadmap documented, it's time to begin setting a budget. Be certain to include maintenance, consultation, set up and other fees in addition to licensing and development costs. How much you have available and are willing to spend on an e-commerce platform will influence and help to shape the roadmap.
Technology and platforms should align with specific needs of your digital strategy. "For example," Paglia says, "If your target customer is B2C, identify a platform that specializes in that space with specific features that support B2C transactions."
What specific marketing goals do you have? Do you want to sell through other platforms or integrations (social platforms or marketplaces)? If so, will your core e-commerce platform integrate easily with those?
At a high level, you want to make sure the platform and technology help your target customer identify your brand, easily guide them to the products or services you sell, keep them engaged with the content and encourage easy movement through checkout and sales.
Further important areas to consider: How will you acquire new customers (SEO), how will you continue to engage with your customers (digital marketing and communications), and how you will get them to return (loyalty, educational resources, blog, promotions)?
Finally, Paglia advises, choose an e-commerce solution that integrates seamlessly with your ERP so that your buyers see real-time stock levels and, as orders come in, they're populated in your ERP.
"Doing so creates a connected online storefront that provides you with a single source of truth to run your business and make decisions, and gives your buyers access to their complete account history, including orders, quotes, invoices and shipments, both on and offline," he says.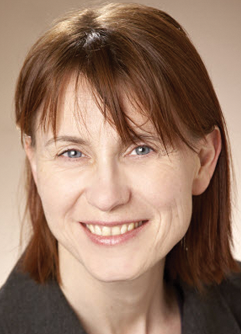 Susanne Adam, wholesale distribution industry principal solution expert at software provider SAP, says that first and foremost, distributors need to gain an understanding of how customers are engaging with their business. This can be accomplished by gathering feedback and assessing analytics of customer behavior. "To analyze customer needs, distributors can gather quantitative feedback through surveys and ratings, and qualitative feedback from social media comments," Adam says. In addition, customer service and sales teams are a great source of information based on 1:1 customer communication.
Website data is also a wealth of information. "Distributors can measure customer click-through rates to certain products, information and services pages. They can analyze user traffic from search engine results, evaluate repeat orders as well as investigate search queries and cart abandonment. Armed with this information, distributors will have a good understanding of what customers want while identifying areas of investment and potential improvement points," she says.
Implementing an e-commerce storefront is an absolute must for today's digital-savvy buyer. When creating or updating an e-commerce store, it's important to incorporate customer preferences and feedback into the design process of the store's front end. "Asking for customer feedback from the start will help ensure a great customer experience throughout the development process. One way to ensure the web-shop meets customer expectations is to first make the online store only available to a small group of key customers, gathering their feedback along the way, adjusting and, only then, releasing it to the entire customer base."
What technologies/platforms must distributors have for an effective e-commerce solution? Adam suggests that, to start, distributors should implement a cloud-based, scalable commerce platform able to handle order peaks, future growth and make updates quicker. "Headless commerce is an e-commerce architecture that has back-end and front-end systems decoupled from one another," she explains. "This allows the company to make rapid changes without requiring full development updates to the platform. By using solutions with open APIs and pre-built integrations to other applications, distributors can implement innovations to their business faster."
She adds that B2B customers appreciate e-commerce sites with more sophisticated features such as AI-supported search, visual and natural language search so they can find the products they are seeking quickly. Personalized landing pages with recommendations and promotions and contextual interaction such as chatbots and direct access to sales agents help to improve the customer experience. Various self-services can be embedded such as information on order status and tracking, online community, training content, creation of returns and claims, and communication options. More and more B2B customers use their mobile phones for buying online, thus providing a responsive mobile-enabled website or a mobile app is vital.
"Price optimization is also a key topic right now," Adam adds. "Competing online means price transparency and the old pricing tactics are just not fast and flexible enough to keep up," she says.
However, competing online does not mean that prices need to be adjusted to be lower than the competition. Distributors need to have an understanding of what the customer values most and how much they are willing to pay for a product or service. Implementing dynamic pricing provides the ability to adjust prices based on algorithms that take various parameters into considerations such as customer attributes, cost changes, demand and stock information, and competitor prices. With dynamic pricing, personalized pricing can be constructed based on each unique customer's relationship with the company.
Adam says that integrating an e-commerce site with an ERP system allows for a seamless omnichannel experience, showing accurate stock availability information, detailed product information and personalized pricing will not only provide a great customer experience but will also have them coming back.
Inventory management concerns
Supply uncertainty should not lead to high stocking levels and bound up capital. "Several intelligent applications can provide visibility and transparency across the entire supply chain from suppliers, large and small warehouses, and customer sites," Adam says. Key to managing inventory more effectively, distributors need to collaborate with their vendors on planning, forecasting, ordering, and freight logistics processes to prohibit shortages and overstocks. With Industry 4.0, demand sensing, sentiment analysis, and other technology-enabled data provide distributors with real-time information about what customers are thinking, and what they are buying.
Instead of relying on information from the past, real-time data is now available across the supply chain. Thanks to technologies such as machine learning and predictive analytics, the decision-making process can be expanded to include well-founded statistical projections of likely upcoming events. In addition, distributors can anticipate changes in customer requirements by using customer data in conjunction with predictive analytics. This will help prepare them for unexpected events and potential shortage situations. The advantages of transparency, agility in action, and data-driven optimization will enable distributors to stay at the forefront of any supply chain disruption.
To reach more buyers, online visibility is a key ingredient to create brand awareness and win new customers. Search engine optimization (SEO) practices can help ensure products and services listed on the web-shop rank higher in search engines and drive brand awareness organically. Search engine marketing (SEM) refers to pay-per-click advertising through AdWords or Bing Ads and is another way to ensure your products and services are listed on the first page of a Google or Bing word search.
A website with an e-commerce store and social media presence is key to a company's online visibility. However, today's B2B buyers are looking for consumer-like experiences that minimize purchasing complexities. They want the ability to efficiently search and navigate a catalog that shows products that meet their specific needs when
they need it so they can make their purchases efficiently.
Distributors also need to think about extending their reach through marketplaces. The marketplace model can be a key driver of growth for a distributor's business. In addition to providing a new option for B2B customers that prefer to buy online, marketplace platforms can serve as a new revenue stream and the ability to market to new target audiences. But the real value is a marketplace provides distributors the ability to differentiate from the competition. Forming a marketplace strategy is critical to future success, either creating a marketplace or joining a marketplace. Per Gartner, by 2023, organizations that have operated enterprise marketplaces for more than one year will see at least a 10 percent increase in net digital revenue.
Shifts in competition
Distributors have seen major shifts in the competitive landscape over the past few years.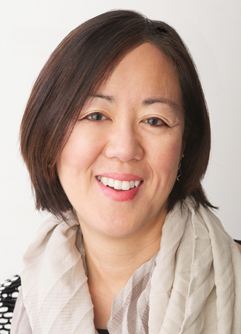 "In the world of MRO, everyone essentially sells the same stuff. The nationals and savvy regional distributors have expanded their services, including kitting, safety training, vending, and various forms of VMI," says Jane Liu, marketing manager for Tofino Software. "But does your pitch resonate with the customer? Are you embedded in their operations?"
Liu encourages distributors to actively engage with customers about operational
issues such as machine uptime, production efficiency, MRO inventory outages and any bottlenecks that they have identified. These conversations are gateways to identifying opportunities as you learn about their processes.
"You have the benefit of working with other customers and observing their practices. Engage your customer by assessing both the details and big picture, asking about processes beyond the shop floor," she says.
MRO inventory and purchases have a natural linkage to purchasing and accounting. Is the storeroom aligned with procurement practices? How easy is it to be compliant with purchasing rules? Maybe they have some systems in place but do not have access to cross-department data to make data-driven decisions. As your account team engages in the customer's challenges, they refine their consultative sales skills. This may require new training yet the investment will reap benefits. Through active listening, you understand your customer's needs and are positioned to propose specific services to help your customer improve productivity and reduce costs.
Liu adds that e-commerce is a common platform for meeting the customer need for online fulfillment. If you already have e-commerce, she says, get creative on how to leverage and complement your e-commerce platform to get the biggest bang for the buck, whether it be ERP integration or punchout. "Many companies are investing in e-procurement software to control direct, and more importantly for distributors, indirect spend. Understand your customer's needs beyond the shop floor. If your customer uses an e-procurement program or is considering it, you can move to the head of the field by offering punchout as a value-add service."
Punchout connects an e-commerce platform to a customer's e-procurement software to offer a seamless shopping experience with distributor's product catalog while the customer optimizes productivity and control.
Some distributors may not have the resourcing to implement e-commerce and punchout. But you can still be at the source of the spend pipeline, Liu says. "An affordable option for targeted use cases is to offer a system which supports database catalogs rather than e-commerce sites. Simple to manage and implement, catalogs provide a platform to drive digital access to the distributor's offerings while improving customer efficiency. If your customer is experiencing procurement process and inventory availability issues, consider partnering with a SaaS provider like Tofino Software to deliver branded value-add software that handles MRO as well as e-procurement. By being the solution rather than just part of the solution, you strengthen your customer relationship and stickiness."
Beyond catalogs, there are other digital tools a distributor can use to better manage inventory and put more eyes on their catalog. If the customer has inventory management issues, there are various options, depending on their specific needs. If the customer prefers the control of CMI, you can help with easy-to-use inventory software that connects to your catalog for replenishment and spot-buys. It's a win-win where the customer maintains critical stock while the software drives them to your catalog. Look for software that allows you, the distributor, to put your logo on the software. This ensures all eyes are on your brand every time they are managing MRO in the system.
"Tofino provides inventory management and e-procurement integrated with a CMMS. We find that linking MRO management and the ability to procure MRO is a natural fit with a CMMS since maintenance drives the demand for MRO," Liu says. "For instance, when scheduling a job, an integrated solution allows the user to check stock and re-order to ensure critical parts are available for scheduled maintenance. An integrated, agile solution allows an MRO distributor to offer options such as VMI, CMI and/or vending all from the same software solution, all in support of maintenance objectives."
How well do you know your customers?
E-commerce success depends upon how well you really know your customers, according to Bijal Patel, eBusiness manager for Distribution One. He advises distributors to take the time to research your customers' expectations and their needs. "They're searching your webstore for a reason—provide them the tools and experience they need to fulfill their mission easily," Patel says.
Start with building personas of the customers. Doing so will enable you to identify the types of purchasers and the buying experiences they expect. Survey customers to gather feedback on their experience using webstores they like and implement those tools into your e-commerce.
If you have an e-commerce solution already in place, take the time to learn why customers are visiting your webstore, the items they hope to find, information they expect to find (like live availability and pricing), and reasons they may be satisfied or frustrated with the experience. Your sales can also be an indicator of customer good experience.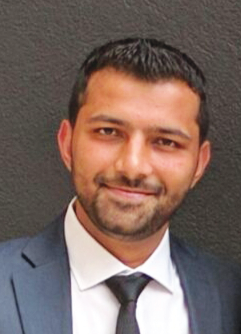 "If customers are leaving full carts or spending a relatively short amount of time on the site, then investigate those root causes and fix them quickly. Review your analytics on how many repeat customers you have earned. Compare the buying experience you offer with a competitor or industry leader," he says.
Customers have a core set of expectations when making a purchasing decision from your
website. Your ability to gain their trust hinges on how well you know your customers and how your e-commerce serves them.
Beyond the standard technologies like a secure SSL Certificate, an Internet Merchant Account and a Payment Service Provider, the choice of the e-commerce solution will
determine if a distributor will be successful in generating revenue from online sales.
"Customers are no longer novices at online shopping—they expect the same shopping experience they enjoy when making personal purchases," Patel says.
As such, the e-commerce solution must be built to meet and exceed customer expectations regarding the user interface, mobile-responsiveness, navigation, speed, security and convenience. As purchasing professionals continue to skew younger, they prefer to complete the entire transaction online without having to speak with a salesperson or waiting on email communications. They know what they want and want to have complete trust that their order will be fulfilled quickly. Repeat customers are no longer guaranteed but are earned through every single sale, he says.
Patel adds that the e-commerce solution must be built to streamline the sales process by facilitating the automatic flow of data between the website and the business software. To succeed, it must completely integrate with a company's ERP business software via API in order to pull information like live availability, live list and contract pricing, live
historical data, product information, etc. At the same time, the system must also push order and payment data back into the ERP. This automated connectivity saves time and eliminates the need for manual transcription errors and manual page-level webstore updates.
Integrated mass ordering functionality will also save large customers significant data-entry time. For example, an order containing 20,000 line items can be imported via an Excel spreadsheet rather than selecting individual items via the webstore. Moreover, to
support overseas customers, distributors should be prepared to provide functionality for international shipping, duties and tariffs.
"Distribution One's ecommONE E-Commerce platform is completely integrated with our comprehensive ERP-ONE distribution software because ERP-ONE is the point of reference for company data. In addition to having no lag period between ERP-ONE and ecommONE, there is also no duplicate entry which guarantees consistency across the data," Patel says.
He adds that at its core, the mobile-responsive ecommONE provides live availability, pricing and order history along with additional item and customer data contained with ERP-ONE. ecommONE offers additional functionality for expanding online order revenue via tools like swatches, complementary items, wish list and RFQs. Customers with login credentials enjoy a self-service portal enabling them to review open invoices, order history and even submit payment on open invoices.
Product availability is crucial to e-commerce success. Maintaining accurate inventory data requires vigilant oversight which is made easier with an ERP software solution with an integrated inventory management system.
"Whether controlling inventory across a single warehouse or many, Distribution One's ERP-ONE software provides a variety of inventory counting procedures as well as wireless warehousing technologies that enable warehouse employees to utilize quick barcode scans for accurate picking and stocking. ERP-ONE can actually show specific warehouse availability in one or multiple warehouses and can display estimated lead times to get additional product in to complete fulfillment," says Patel.
Patel says that once a distributor can successfully maintain and trust their inventory, they can use real-time and historical data within ERP-ONE to build accurate forecasting to plan for and react to inventory fluctuations to ensure that saleable items online are available on the shelf.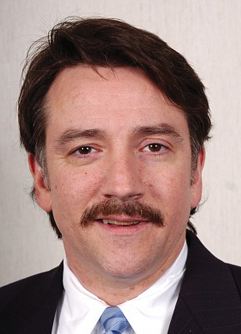 Bi-directional communication
To best determine customer needs, Kevin Beasley, CIO at software firm VAI, recommends having bi-directional communication with your customers that includes things like polls and surveys.
"Using communications tools like social media and Twilio to get real-time customer feedback can help determine what is most pressing and needed in the distribution industry. You can use enterprise resource planning (ERP) software to gage the demand for certain types of products, and the success rate with your customers using those products to ensure the supply chain issues will not impact them."
Beasley adds that an e-commerce solution should include the tools to offer real-time assistance such as a chat box, as well as tools that will track levels of activity on your website and encourage completion of orders, so users don't have "orphaned shopping carts." These tools go beyond just having access to place orders.
"I also recommend having a partner mobile app so they can do e-commerce wherever and whenever they need. Ease of use and speed are the most important features in
an e-commerce solution today," he says.
He also encourages dstributors to utilize their enterprise software sales and procurement history with analytics tools and AI, coupled with external data sources, that will help with predicting more accurately supply chain issue demand and accessibility.
This article originally appeared in the Jan./Feb. 2022 issue of Industrial Supply magazine. Copyright 2022, Direct Business Media.
COMMENTS: 0
---