Your Buyers Have Been Amazon'd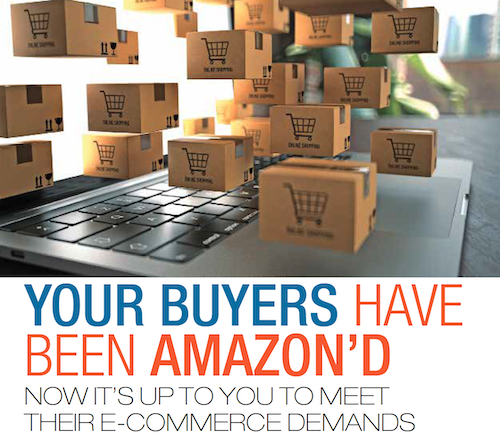 By Kim Phelan
Has the industrial distribution industry been "Amazon'd?" Maybe not in the sense of Amazon commandeering the distributor's role in the channel, but certainly in how the world's largest online retailer has shaped most consumers' expectations – which they all have carried with them into their business lives, too.
Such is the sentiment of Brent Lilly, a member of NAHAD's technology committee who is vice president, sales & marketing, at PT Coupling Co. in the Dallas/Fort Worth area. In a recent NAHAD newsletter segment featuring insights about the future of the world of technology, Lilly said companies had best gear up to handle transactions the way their customers want them – and what they want, more and more, is an intuitive, easy, online process.
"The latest technology trend shift involves a more virtual B2B inquiry/transaction utilizing online/customer portal methods," Lilly stated. "Emerging next generation members are most comfortable with the technology usage. Their own "buying experiences" with Amazon or any other self-service transactions have created personal preference for how they conduct commerce.
"Businesses that aren't prepared to find a way to meet this demand may find their opportunities shrinking as the population preferring this technology grows," Lilly added "This shift will continue, so every business should devote time, energy, and resources, towards creating their own technology plan which may include dedicated team members and investments aimed at having your business poised to meet the demands of this quickly evolving trend."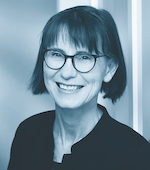 Susanne Adam
Clearly the time has come for ecommerce tools to move much further up on management's priority list.
"Market forces have pressed distributors to become more and more customer centric and customer experience is becoming a key influencing factor for software selection," said Susanne Adam, SAP principal solution expert, wholesale distribution. "Bottom line, they must determine how to be easy-to-do business within a digital environment."
What Customers Want
[Customer] expectations for distributors are much higher than they were 10 – or even three – years ago, said Jason Hein, Principal Visionary, B2B at Bloomreach. "As younger generations move into more purchasing departments, they are coming with more experience searching for, researching, and purchasing products online for their personal use. They expect that e-commerce sites will "work" in their professional life, as well."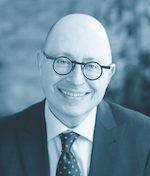 Jason Hein
Moreover, they expect all websites will add value beyond just finding what they seek, whether it's in making recommendations about other related items or providing helpful content that adds to the buyer's current knowledge base. This is what many B2B tech writers mean when they talk about today's buyers wanting a "B2C experience for B2B." Not only do they want an e-commerce website that works, but they also need it to optimize and personalize their particular buying journey (e.g., their business, industry, and product application) — all while presenting educational content and resources every step of the way.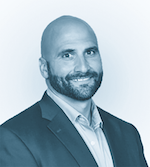 Frank Heenan
Frank Heenan, general vice president at Epicor said: With ongoing supply chain issues and lingering effects from the pandemic, new expectations from customers and end users especially regarding eCommerce are now commonplace. Buyers are now purchasing directly from manufacturers, and most buyers are doing their research online rather than through a sales rep, which means there is a need for easy and appropriate tools to do so through the website.
In regard to what matters most – a large majority of B2B buyers today are millennials, and they expect B2B shopping to be the same experience as B2C shopping, with functions such as self-service and personalization. This is key to keep in mind when acknowledging who the customer is and how to configure an ecommerce site to meet their expectations. Speed is always important because the ecommerce consumer is often there to navigate through the site quickly and seamlessly.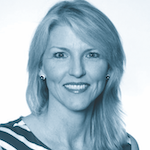 Kelly Squizzero
"The desire for self-service is something we all have become familiar with in our personal lives," noted Kelly Squizzero, Infor's senior director, industry & solution strategy, distribution. This desire has expanded into the B2B space. However, to see an uptick in adoption of e-commerce by B2B buyers, sites must not only have an attractive appearance and be easy to navigate, they must also support the needs of customers. They require additional capabilities like punch-out, AI- generated product recommendations, request for quote, product configuration, multiple payment options, and accurate pricing and inventory availability.
Punchout refers to the electronic communication between a company's internal procurement systems and its suppliers. Punchout enables the buyer to access and shop the distributor's e-commerce site without leaving their internal systems and eliminates the need for duplicate entry.
AI-generated product recommendations elevate your customer service by demonstrating you understand your customer's needs and ensure that the customer orders all the products they are likely to want or need in the first order.
Product configuration capabilities enable the buyer to build a product that meets their specific needs by following a guided process to select optional components.
Request for Quote capabilities not only enable the buyer to search for and place various products in the cart, but then, through tight integration to the ERP system and AI, enable the salesperson to review and respond with the best price to offer. This helps them meet desired margins and ultimately win the business.
Buyers are using various forms of payment. Some pay on account, others use credit cards, debit cards, or a combination of the two. These same payment methods must also be supported by the ERP system.
Buyers demand a reliable price and inventory availability. That is, they want confidence that what they see on the website is the same information they would receive if they were to call and speak to their salesperson. Many industrial distributors have multiple branches and need flexibility to define which branches a customer can buy from. The e-commerce site needs to take this into consideration when determining what the buyer sees online. Integration to the ERP system is critical to ensure proper fulfillment of the order once placed.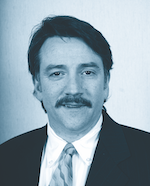 Kevin Beasley
Kevin Beasley, chief information officer at VAI, added, "Customer purchasing department and procurement systems want to automate transactions through capabilities such as APIs, REST services, or mobile instead of manually keying into a website which can reduce the time that it takes for products to be received from the distributor. What matters most to users of ecommerce systems is the ability to expand their efficiencies thereby increasing their sales.
Adam at SAP said: Customers expect extended self-services such as access to invoice documents, past orders, creation and follow-up of returns, complaints and requests, Adam said. Larger companies will want to manage their accounts and purchasing budgets and potentially integrate the distributors ecommerce site into their purchasing system.
Personalization is key to drive engagement and conversion. This requires the ability to track customer behavior and provide recommendations for products and services based on customers' past purchases and organizational objectives, delivering smart upsell and cross sell opportunities, and offering special promotions for specific user groups. From an integration perspective, personalization features should include the possibility to extend the functionality to integrate it with external marketing systems.
Software Priorities
With customer needs now in view, it's a fair question to ask what ecommerce software features distributors ought to look for.
Heenan at Epicor says the major features distributors are looking for include:
Site management capabilities, such as professionally designed templates to accelerate site launch that provide cutting-edge look-and-feel and have the ability to add new product listings (complete with images, descriptions and features lists and the ability to categorize them logically and update them as often as needed), SEO optimization, and multilingual, multicurrency and multi-storefront functions.
Advanced search functionality and navigation that makes it easy for buyers to find products or services (e.g. hierarchical catalog structure and management, and product and catalog browsing options).
Integrations, punchouts, pass-throughs (e.g. payment gateways, social media platforms, shipping providers, other selling platforms, etc.)
Customer self-service management content/capabilities need to exist to allow for those non-revenue generating activities that hit your customer service teams, such as account and order information.
Hein at Bloomreach says forward-thinking distributors must consider the aspects of an e-commerce software offering beyond its basic functionality. These aspects include:
Its ability to handle the complexity of a B2B business, including customer-specific pricing and selection.
An interface that can be readily learned by existing staff in legacy roles to easily retrain them for new digital responsibilities.
Personalization at scale across all relevant customer types and industries automatically.
The capability to easily adapt to incorporate the most recent advancements in technology.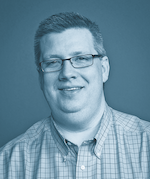 Heath Aldrich
Heath Aldrich, president and CEO at Aldrich Solutions says: Single point of access for customers is crucial. "The most successful distributors have figured out how to make their website a one-stop shop for all the information and services their clients need."
Plus, he adds:
Customer-Specific Pricing and Real-Time Inventory – Given the complex nature of distributor pricing matrices, customers often need the ability to quickly get their specific prices and check availability to serve their end users. These capabilities are found in many integrated e-commerce platforms today and are typically considered a pay-to-play level feature.
An efficient way to capture spot-buys – Capturing spot buys is another area where many distributors need help. This topic can get complex, but one key to spot buy success is making shopping as effortless on the distributor site as it would be on Amazon, if not easier. That means accepting credit/purchasing cards, allowing pickup at a selected location, and even prompting users on items that appear likely to be spot buys they may need to make.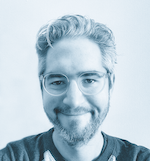 Steve Goldberg
Steve Goldberg, ecommerce strategist, Oracle Netsuite, says distributors should evaluate:
Tight integration with other business systems, such as CRM and order management. This helps data freely flow between systems, giving your teams more insight into the entire business, without the need for siloing, duplication, or synchronization.
Web stores that can leverage integrated data. This helps create highly-personalized experiences for your customers, such as unique catalogs and custom prices.
Software that supports a hybrid buying and selling motion. This helps foster collaboration where buyers are encouraged to discover and self-serve, but sellers are still aware and available to help close and service.
Artificial intelligence and machine learning capabilities that can examine and learn from customer behaviors. This helps provide insights to both the buyer and seller that can be deployed in upselling and merchandising scenarios (e.g., product recommendations).
Powerful analytics tools suitable for all users at varying skill levels. For example, basic dashboards and graphs in addition to in-depth trend analysis with predictive capabilities can help make sure all members of your team can contribute to maximize efficiency and productivity.
Adam at SAP added:
Distributors are having to consider the growing importance of the e-commerce channel, their expansion into multiple geographies, along with executing strategic plans for new business models such as D2C or vertical marketplaces, all of which are proving to be a challenge for homegrown or lower tier solutions. This translates into need for a robust and scalable e-commerce solution to support not only their online channel but also their larger business aspirations.
Increasing requirements regarding system and data security and compliance with data-privacy and permissions regulations raise the bar even higher. The required investment into outdated systems with this backdrop of growing requirements is no longer justifiable for many distributors and is forcing them to look for better solutions.
Distributors' customers will expect consistent experiences in the buying process with the right mix of self-service and guided selling. For example:
Easy product discovery with an intelligent search across product catalogs.
Display of customer-specific prices and real-time stock availability when selecting items.
Access to detailed product information.
And the ability to chat with a service agent during the process.
Beasley at VAI said ecommerce features should enable distributors' customers to order information in real-time, no matter where and how the order was placed, whether online, mobile, phone, or EDI.
In addition, distributors' customers want features such as the ability to see their account balances, order history, and pay invoices online, said Beasley. Customer service is a feature that also drives distributors' decisions to purchase an ecommerce solution. It's a feature that provides a quick, seamless experience to give their customers and employees all the information they need from the website, which in turn enhances the abilities of the live customer support representatives.
More to Watch For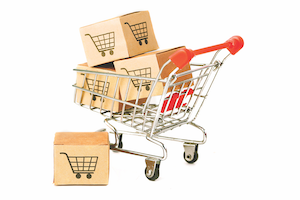 One trend in ecommerce solutions, according to Frank Heenan, general vice president at Epicor, is tools facilitating purchase completion (versus browsing), which influences navigation and search capabilities, ease of checkout process, content quality and ease of site design, promotional capabilities, mobile capabilities, site personalization, etc.
With increasing competition, Hennan added, there's an increased need to build customer trust and loyalty through features like consistent branding, quality content and design, and ease of refund and return process.
Another trend distributors of all sizes must be on guard for in the context of ecommerce is cybersecurity. Beasley at VAI said: Many distributors at this point have seen that a cybersecurity attack can cost enormous financial and reputation damage, and in some instances have put a company out of business.
Experience Matters
Barriers to Adoption
One reason some distributors move slowly to embrace ecommerce beyond the bare minimum, says Hein at Bloomreach is because they believe that future technology will allow them to catch up — even if they are not a trailblazer.
Others, says Heenan at Epicor, might fear that the B2B buying process is too complex for ecommerce due to pricing differences, product differences, or that the culture/organizational change might be too much to handle for a team who is used to operating more traditionally. However, with the increased demand of B2B ecommerce – the benefit is worth the effort.
"Before anyone proceeds with adopting ecommerce systems, it's integral for the organization to truly understand their customer(s) and lay out their digital strategy, which will inform processes such as advanced search that provides category results, curated top searches, synonyms, plurals, landing pages for key products and "add to cart" functions that matches the need of the customer," he said. "Once the system is in place, an organization must be sure to fine tune the customer experience so customer adoption is seamless and easy to navigate."
Squizzero at Infor identifies a few more reasons:
For many industrial distributors, they are still running on legacy Enterprise Resource Planning (ERP) systems, with limited applications programming interfaces (APIs) and ability to securely integrate to an e-commerce platform. Integration between the e-commerce solution and the ERP system for information such as inventory price and availability will be one of the most critical aspects of a successful e-commerce site.
This leads to another challenge distributors face. They lack the technical resources to build and support an e-commerce site. By moving their ERP systems and e-commerce to the cloud, distributors no longer must invest in hardware or carry the technology staff to support these systems. Distributors should rely on their software provider to carry the load, freeing up their IT resources to focus on other ways to improve the business.
Obtaining and managing product content is another issue distributors face when deploying an e-commerce site. Industrial distributors can partner with product content service providers that specialize in gathering product information from suppliers. This includes information such as pictures of products, product dimensions, product attributes, and technical specs. This information is then stored in a PIM (Product Information Management), Imation Management) and available for access via the e-commerce site, providing the buyer the shopping experience they desire.
"Distributors should also recognize the human element of their e-commerce strategies," she added. "The sales organization may feel threatened or feel less valued as their customers move toward self-service.
Longtime customers may feel they will no longer get the level of attention they have had in the past. Steps can be taken to ensure both employees and customers are comfortable with the shift to e-commerce.
Sales should be trained to focus on selling valuable services instead of products, for example. And as customers realize the ease with which they can place their orders, or check on the status of orders, while still having a relationship with the sales representative when they need it, distributors can benefit by providing an improved customer experience at a lower cost.
Sources universally chorused an important consideration when the time comes to evaluate an ecommerce solutions provider: Experience in your industry vertical is essential.
Hein at Bloomreach said: Most platforms built for consumer goods lack the robust capabilities demanded by the kinds of products and customers that distributors serve.
The result is e-commerce sites that are inherently limited in feature sets and capabilities, which set up distribution customers for failure. Not only do distributors need to know that the software they are considering can do the job, but they must also feel assured that it can adequately accommodate the products they offer today.
Heenan at Epicor concurs that it's highly recommended that distributors choose a software provider with experience in their industry vertical. This will not only ensure ease of implementation, but software providers with industry know-how can offer better advice when it comes to what solutions to implement to best overcome industry challenges and can provide clarity to anticipated business headwinds.
One-size-fits-all solutions can lack the personalization and care that is required for large organizational decision-making, he said.
"The value of experience in the vertical means that the solutions the software providers supply are more likely to be a direct hit rather than a near miss," said Alrich. Often distributors are forced into a situation that feels like wearing a shoe one size too small. It isn't that it cannot be done; however, it isn't the right tool for the job, and it is hard to win the race with ill-fitting tools. Experience in the vertical should produce solutions that are much more aligned with the specific needs of the distributor and, in turn, provide a solution that more effectively serves their customers.
Goldberg at Oracle Netsuite added, "When providers can offer industry expertise, it helps streamline the implementation process and ensure systems are configured to optimize efficiency.
Adam at SAP notes: A vendor needs to have experience and understanding of the specific needs of distributors to provide the right software. Good proof points are industry focus (e.g. special teams), customer references, or publicly available information on company web sites including white papers and blogs.
VAI's Beasley said: The provider's knowledge of [your] industry includes functionality that addresses the very specific needs of that specific industry. For example, a wholesale distribution company needs to control tight margins by increasing efficiencies and eliminating the waste that replaces manual or disconnected processes, information delays, and excess inventory, which can hinder operations. A modern ERP distribution management application will integrate and automate key processes to improve efficiencies, customer service, and profitability.
Expert Advice
Providers of ecommerce solutions recommend distributors check references before investing in new software. Research the provider's expertise and understand if they're focused on distribution, said Aldrich. He also advises finding an e-commerce solution that was created to be integrated with your ERP system.
"For distributors, the ERP is essentially the lifeblood of their business," he said. "Too often, people look for the best-in-class solution for e-commerce but forget that their e-commerce experience will be subject to their ERP integration. Unless you have the experience and desire to hire, manage, and maintain a development team, find the vendor who has the best solution that is tightly integrated with your ERP.
Hein at Bloomreach says, "Start by asking the hard questions: How will your software help us set our site apart? What experience do you have with companies with an offering as big/diverse/complex as what we carry? What do your teams know about the products we sell or the customers we serve?
"Too often, distributors are willing to compromise on these points because their vision is thrown off by an attractively low price. But just as their salespeople will never recommend the lowest-priced solution if they want to earn a buyer's trust, distributors must consider the overall value of an e-commerce solution — not only the cost."
Heenan at Epicor points out that technology and platforms should align with the specific needs of your digital strategy. For example, if your target customer is B2C, identify a platform that specializes in that space with specific features that support B2C transactions. At a high level, you want to make sure the platform and technology help your target customer identify your brand, easily guide them to the products or services you sell, keep them engaged with the content and encourage easy movement through checkout and sales.
"You should also ask yourself what specific marketing goals you have," he said. "Do you want to sell through other platforms or integrations (social platforms or marketplaces)? If so, will your core e-commerce platform integrate easily with those?
Other good considerations were offered:
• Distributors should set out to provide their customers with an exceptional online experience, one that makes life easier and addresses their specific needs. In the end, the distributor's website should be the best salesperson in the organization. It's more than just placing the order. It's about providing a place their customer can rely on for information and service.
– Squizzero at Infor
• My advice to distributors that are considering updating their current systems or changing providers is to take a hard look at where you are and where you want to be. If your current provider cannot help you digitize, run more efficiently, or achieve what you're setting out to do, then you need to find a partner that can, so that your growth isn't inhibited. Competition is fierce and the market is giving organizations enough challenges – don't let your software hold you back.
– Goldberg at Oracle Netsuite
You should define your strategic goals for your e-commerce sites for the next several years. Based on those goals consider which business capabilities you want to enable, such as what capacity, materials, and expertise are needed for current and future business models. The required business capabilities will be mapped against solution capabilities in the selection process. As a suggestion, make sure that the following more generic requirements are not missing on your checklist:
A platform that not only supports the business model of today but also any future plans, be it a D2C shop, multiple sites, expansion into new countries, or evolution into a vertical marketplace
A cost-effective licensing model that supports growth and scalability, and robust hosting and security protocols
Intuitive integration with ERP, logistic systems, PIM, marketing solutions and third-party systems
An extensible, modular, and open commerce platform
A proven solution that a number of distributors are already using – from midsize to large enterprises – and who are referenceable
Strong roadmap with relevance for your business
– Adam at SAP
Distributors looking to upgrade or change providers first need to understand the problems that they need to solve and the areas where their existing solution is deficient in. After that, they can also evaluate all the extra capabilities that a modern solution offers.
– Beasley at VAI
What's Your Nudge?
There are two reasons most distributors make the move to invest in new e-commerce systems, says Jason Hein at Bloomreach:
(1) It is a mandate from senior leadership that e-commerce excellence is essential to the company's long-term strategic success. This often happens when there is a generational change in ownership or leadership, and uncertainty about digital is replaced by acceptance.
(2) The other motivator is when a distributor's buyer base starts to change their behavior because they now prefer digital. If a distributor waits for the buyer, however, it can be too late. In today's fast-paced market, once-loyal buyers no longer have to stand by as their preferred distributors "catch up" digitally. The competition is already there and waiting to take the business. So, it is a far better thing for distributors to get ahead of buyers and start pursuing digital differentiation as soon as possible.
Heenan at Epicor adds a few more incentives that nudge distributors to invest:
To support complex buying relationships

Enhancing customer service

Freeing customer service personnel to focus on revenue generating activities.

The investment allows for a business to manage data centrally while giving resellers the option to have their own branded website.
"Aging sites reflect on the perception of the business and can impact employee recruitment and potential new customers," Heenan said. "Overall, ecommerce – especially when integrated with an ERP system – can create new revenue streams, automate workflows and offer competitive pricing and delivery options that set businesses apart from their competitors.
Squizzero at Infor says the reasons distributors are investing in modern e-commerce platforms include: an increase in tech savvy competitors, younger buyers, an aging sales force, and the desire to expand into new markets, to name a few.
"Manufacturers are leveraging ecommerce to sell direct to customers, and marketplaces are popping up everywhere. To ward off competitors and maintain customer loyalty, distributors need to respond to how younger buyers want to conduct business.
"Industrial distributors for years have successfully relied on a seasoned sales force to sell specialized products, but today's buyer is more interested in self-service. And as distributors are facing a retiring sales force, e-commerce solutions, including artificial intelligence for product recommendations, chat bots to respond to questions, and access to product specifications, enable distributors to continue to provide the exceptional service their customers expect.
COMMENTS: 0
---