The news is not all bad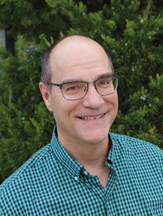 If you pay attention to the mass media, it seems the sky is always falling. Listen to most news broadcasts or read a national newspaper and you'll come away convinced that you may as well
throw in the towel. If you don't die from the coronavirus, your business will likely fail as a result of the tanking economy, unless it's first burned to the ground by rioters.
On the other hand
There's no doubt that 2020 is not shaping up to be a year that we'll look back on fondly. Still, there's reason for hope. For example, in April, the Institute for Supply Management's purchasing index fell to 41.5 percent, a level not seen since the early months of the Great Recession in 2009. But by May, the index started to show signs of improvement, moving up to 43.1 percent.
We learned that 2 million manufacturing and construction jobs were lost in April as the nation grappled with businesses temporarily shutting down because of the pandemic. By May, however, about 225,000 of those factory jobs had already returned, along with 464,000 construction jobs. There's still a ways to go to reach pre-pandemic levels, but employment is moving in the right direction.
Manufacturing output, which fell sharply in March and April, started to rebound in May, gaining 3.8 percent. While still well below its pre-pandemic level in February, improvement will likely continue as the economy builds momentum moving into the fall.
In early June, the NAHB/Wells Fargo Housing Market Index jumped 21 points to 58, indicating that builder confidence is picking up steam in the single-family housing market.
These are all positive signs that the economy is beginning to show signs of improvement. Progress might not come at the pace we'd like to see, but the turnaround has begun. History has taught us that while we may stumble at times, Americans always find a way to move forward.
Rich Vurva
rvurva@directbusinessmedia.com
Twitter: @IndSupplyMag

This article originally appeared in the July/Aug. 2020 issue of Industrial Supply magazine. Copyright 2020, Direct Business Media.
COMMENTS: 0
---