Fee-based services that actually generate revenue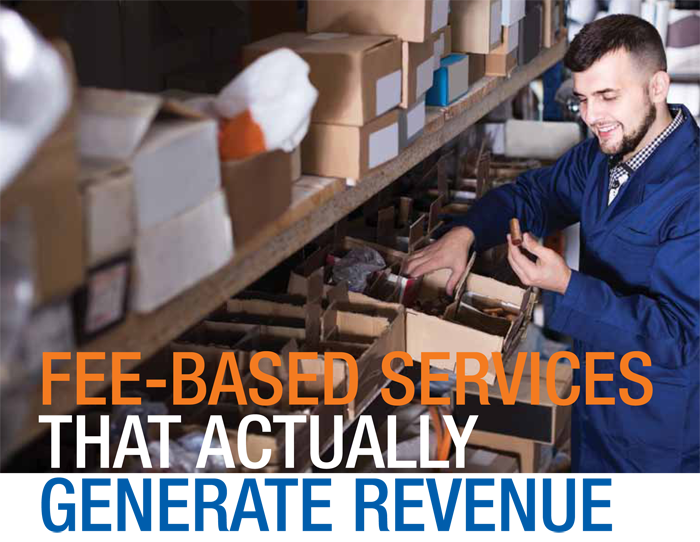 by Dick Friedman
Some readers will think that the examples of fee-based services described here could place distributors in competition with their customers. They would be correct, so profitable planning first requires meetings with salespeople to determine which services should be offered, and which customers should be approached with an offer of the services. Determining the price for each customer-service combination is a job for executive management, who would also meet with customers to offer the services.
Not all customers would view fee-based services as competition. Some customers are unable to hire all the people they need to provide timely services to their customers. For other customers, the cost of performing the services being offered is much higher than the price they would pay. Keeping these customer challenges in mind can help identify customers to whom fee-based services would be offered.
All of the examples, and other services, involve picking and using stock items or items ordered for the service, so very high accuracy is required for all warehouse activities. Using an incorrect item in an assembly service could lead to a customer terminating the service – or even buying from another distributor. Some specific actions to obtain high accuracy are at the end of this article.
Storage and Logistics. Regardless of industry, and space and ERP permitting, some distributors could store items that their customers ordered from other sources but which the customers want delivered with the items to be delivered/shipped by the storing distributor. The other sources could be other, non-competing distributors. An ancillary service could pick up the "foreign" items from the other sources. The storing distributor would inspect the incoming items for damage and conformance with packing lists, then store them, and retrieve and deliver or ship them when asked or scheduled. This function makes the storing distributor a third-party logistics provider (3PL).
Industrial Distribution. Using "O"-rings sold by the distributorship, and based on customer specs, a "kit" of various O-rings could be assembled; kits of fasteners could also be assembled. In both cases, the kits could be placed in special-order packaging that would enable the customer to save time when unpacking. Distributors with employees who have machining skills, could grind "tool bits," pieces of metal that are used in lathes for turning metal or plastic.
Electrical Distribution. If codes permit, an electrical distributor could use customer-provided data (or drawings) to insert circuit breakers into a breaker panel and create a load center. And if data is provided, a location label could be printed for each breaker and affixed to the panel door.
Plumbing/heating/cooling/piping. A PHCP distributor could use customer data for a custom-designed manifold to build the manifold sub-assembly; and perhaps, according to code and test specifications, test the manifold and certify the test report.
A lighting distributor that sells to commercial, residential and industrial projects could assemble custom-designed fixtures that will be part of a smart lighting system (e.g., LIFI), and test the assemblies (to manufacturers' specs) and provide a test report.
If customers request special packaging, that too is a source of fees.
A janitorial-sanitary supplies distributor could assemble kits of all the small products needed for a particular room, packaged in one or more boxes, with each box labelled with the room description/location. If foodservice items are also provided, some of those could also be placed in labelled boxes/cartons.
High Accuracy. The revenue earning services described here require an ERP system that can store the location for every stock and non-stock item, including assembled items/kits; and be able to generate some form of "work order" for picking and assembly, and track the status of items picked for use. Bar code label(s) must be on every shelf and carton/piece, and label scanning must be done at every step involving item/assembly/kit movement.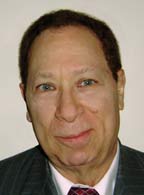 Dick Friedman helps industrial/MRO/safety/fastener distributors prevent warehouse mistakes that lose sales and customers. He even helped distributors increase warehouse accuracy where bar code scanning did not achieve a high level of accuracy. Dick has engineering and MBA degrees, and is a Certified Management Consultant. Contact him via www.GenBusCon.com for a FREE consultation on increasing warehouse accuracy.
This article originally appeared in the July/Aug. 2022 issue of Industrial Supply magazine. Copyright 2022, Direct Business Media.