New Name, Sharper Focus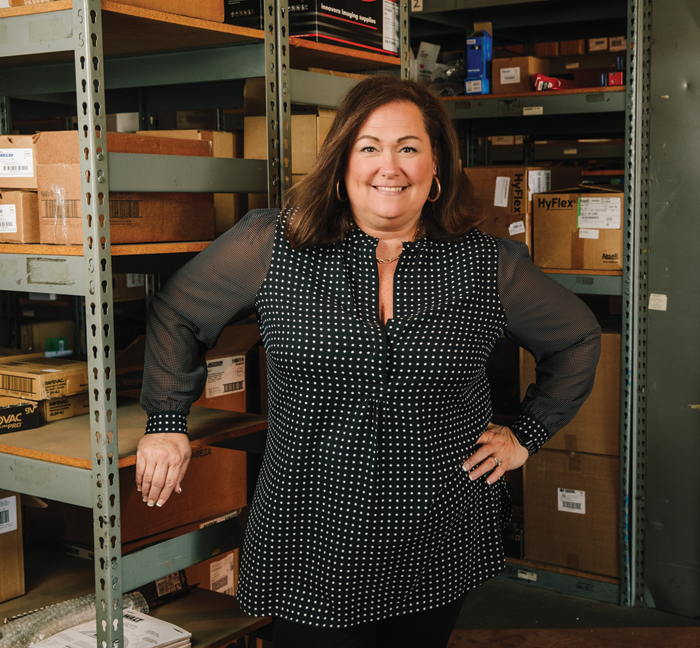 Molly Langdon, senior vice president of customer experience at Stellar Industrial Supply, is chair of ISA Women in Industry network.
ISA Women in Industry network hits its stride entering second decade of service
by Rich Vurva
While the name recently changed, a 10-year-old group focused on women in the industrial supply channel remains laser focused on its mission. The purpose of Women in Industry, formerly called Women Industrial Supply Executives (W.I.S.E.), is to advance the development, influence and inclusion of women within the industrial channel.
"The name change came about because we decided to be much more inclusive and look at a broader group of women. It made sense to open up beyond executives and to broaden that to women of all levels within the industrial channel," says network chair Molly Langdon, senior vice president of customer experience at Stellar Industrial Supply.
Including "executives" in the original name was a stumbling block for some potential members, who weren't sure if their job title earned them a right to belong.
"There were a lot of questions about what does an executive mean?" says Langdon. "So changing the name from Women Industrial Supply Executives to Women in Industry allowed us to do the same work that we always intended to do."
Brendan Breen, ISA president
The network within the Industrial Supply Association (ISA) provides educational and networking opportunities for women at all levels within member companies.
Brendan Breen, president of ISA, credits much of the group's success to its founder, Kathleen Durbin, CEO of General Industrial Tool and Supply of Burbank, California.
"The Women in Industry network is such an important part of both ISA and this channel. The vision set forth by the charter members of W.I.S.E. led by Kathleen Durbin and many others has brought the critical issue of diversity in the channel to the forefront. This group's tireless commitment to their shared vision gives ISA member companies the ability to leverage the power of this network and ultimately be more successful," he says.
An annual Women in Industry Summit and other projects support the group's mission. For example, the Women in Industry Mindful Leadership Series is an online, quarterly series of presentations from Rachel Gorman, an executive coach, speaker and facilitator. The sessions are designed to provide time for personal reflection and small-group discussion to help participants learn tools to improve communication skills, build trust and rapport, reduce stress, have a better work-life balance and become more productive.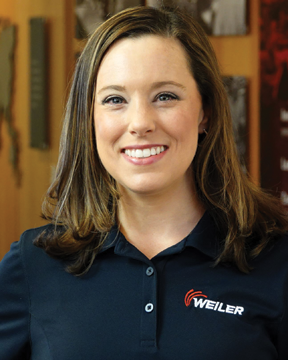 Jennifer Hawkins, Weiler Abrasives Company
Jennifer Hawkins, director of sales West region for Weiler Abrasives Company, says participating in the Women in Industry network has benefitted her on a personal and professional level.
"Rachel Gorman talked a lot about mindful leadership, which is something that I have found very valuable and implement daily. Some of the best training for my role has come from this group," Hawkins says.
Hawkins adds that before accepting her current job, she had no previous management experience. The educational sessions and opportunities to speak with other women in the industry have helped her build her professional skills and confidence. "A week after
accepting that role, I was at the Women in Industry's Annual Summit in California. The training, the educational series, the network has just really helped me accelerate my personal development." Kristin Kraai-Keely, portfolio management vice president for LineDrive, says a major focus of the network is to learn how to help women support one another in their personal and professional lives.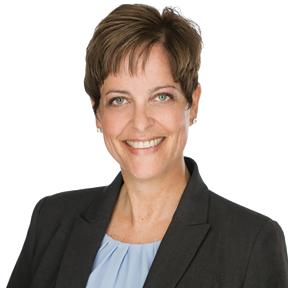 Kristin Kraai-Keely, LineDrive
"A lot of what our group focuses on is inclusion. How do we develop women? How do we give them a bigger voice? I certainly have been the benefactor of that as well. I started with WISE as part of the education and development committee, was a very active member, became the leader of that committee and then became part of the leadership team," says Kraai-Keely. "I find it very inspiring to be part of this group of women. It's such a supportive environment. There's so much teamwork," says Kraai-Keely.
Women in Industry: Fall Summit
Since its inception, the network has held an annual Fall Summit where members could listen to presentations, participate in educational sessions and network with their peers. This year's Women in Industry Fall Summit will be held in conjunction with two other ISA network events, SalesWerks, which is geared toward industrial manufacturers and independent rep firms, and the Emerging Leader Summit, designed to help young professionals and high-potential individuals develop their leadership skills. Scheduled for Nov. 30 – Dec. 2 in Orlando, Florida, the event will feature a mix of joint sessions where all participants can network together, and unique educational tracks designed for each individual network.
"We'll still have our own curriculum and our own network meeting within the bigger gathering," says Langdon.
Beyond the Bio
Searching for a way to expand connectivity beyond the in-person summit and the Mindful Leadership Series, the network created Beyond the Bio, an interview series that highlights women in the industrial supply channel.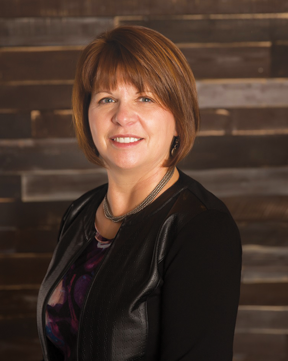 Donna Brenner, ISA
Donna Benner, vice president of operations at ISA, says the Beyond the Bio interview series grew out of an idea from the volunteer leaders of the Women in Industry network. "By sharing our story, we can inspire and develop more women leaders," she says.
The first episode featured Kraai-Keely interviewing Jayshree Seth, corporate scientist and chief science advocate at 3M. Seth spoke about her journey growing up in India immersed in a science, technology, engineering and mathematics (STEM) environment, combined with her interest in the humanities, and how both interests helped her formulate her professional development.
"We want to hear stories of other women," says Kraai-Keely. "How they've navigated their career, how they've navigated their personal life alongside of their career. What were some ups? What were some downs? How did they work through it?"
Women's Influence Award
Introduced in 2021, the ISA Women's Influence Award honors an individual from an ISA member company for their commitment to advancing the development and influence of women in the industrial supply channel. The inaugural award went to Julie Sferes, business operations director at Horizon Solutions. Sferes is a founding member and leader of the Women in Industry Group at Horizon Solutions, and is also active in ISA's Women in Industry network.
The 2022 award recipient will be announced mid-year.
Hawkins says the Women in Industry network can help companies within the industrial supply chain attract and retain young women into the industry. One of her goals when becoming involved at ISA was to connect with a female executive who could serve as her mentor. She believes it's important for the women leaders of ISA to serve in that role for younger women just entering the industry.
"There are other women that are following behind this group of women, particularly younger women stepping into the industry, that I think need some help to ensure that they stay active and engaged," she says.
Langdon says that a growing number of ISA member companies have recognized the value that their companies receive by encouraging employees to participate in the Women in Industry network.
"Whenever I participate in one of our events I come back energized, with a desire to become better at my role within our organization," she says. "We bring those ideas back to our companies and roll them into our practices."
This article originally appeared in the July/Aug. 2022 issue of Industrial Supply magazine. Copyright 2022, Direct Business Media.