Straight talk for distributors about CRM
by Dan Roglin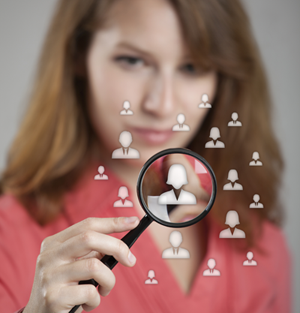 Let's start with the commonly-accepted definition of CRM – Customer Relationship Management – and take a fresh look at it. The definition implies that the relationship begins after a consumer (end-user) actually buys something and becomes a customer. For distributors, that is fairly accurate in terms of sales and service. But for manufacturers (especially industrial), who spend most of their marketing investment prior to purchase with distributors and manufacturer reps, CRM is virtually non-existent.
In the manufacturer/distributor/ end-user triangle, the manufacturer/distributor relationship is well established. Equally well established is the distributor/end-user relationship. What should be noted is that the manufacturer/end-user relationship is usually the weakest.
Yes, manufacturers advertise to end-users in trade publications and other channels, but it is the distributors and manufacturer reps who "own" the relationship with the end-user.
The manufacturer relies heavily on the distributor to interact directly with the consumer, usher them through the purchase funnel from lead conversion to repeat buyer, and help manage the experience.
There is nothing wrong with the current arrangement. But manufacturers need to take a more active role in cultivating brand-to-end-user relationships. Why?
End-Users Expect It – With the advent of social media and online communications, end-users now expect companies to know more about them than they know about the company.
They Were Promised – Brand promises, explicit or implied, are taken seriously by end-users and, therefore, they expect the manufacturer – not the distributor or rep – to honor the commitment.
They Were Asked – End-users are constantly being asked to like them on Facebook, follow them on Twitter, connect with them on Linked In or to visit the manufacturer's website. Then what?
It Pays – A skeptic may say CRM stands for Can't Really Measure, and admittedly trying to precisely determine a collective ROI for CRM can be elusive.
When it comes to developing and managing relationships with end-users it is no longer a division of labor, but instead, a shared responsibility
with the manufacturer and distributors/reps working toward a common
goal – CRM. So, whether you are a distributor, manufacturer's rep or a manufacturer, you need ask the following:
Do we know who our best customers (end-users) are at the individual level? In other words, at the company/name/address level.
Do we know who is most likely to buy the product for the first time? Second time? Every time?
Do we know who is a multi-unit buyer? A one-time buyer? A used-only buyer?
Do we know what else they own? Competitive brands? Other products in the same category? How they use the product? Where they use the product (At a facility? On the road? At a job site?)
Do we know at the individual/ company level a company's "firmagraphics"? Past purchase behavior? Attitudinal characteristics? Decision process? Channel/message preference?
Do we know the lifetime value of an end-user? Currently? Potentially?
Do we know how many look-alike prospects there are? Where they are located?
Do we know the quality of the end-users your advertising/marketing is attracting?
Answering these questions may seem daunting and potentially expensive. The truth is, you can start answering some questions immediately, while incrementally improving lead generation and conversion to sales. Here is a proven approach:
Crawl – First, take a look at whom the product has attracted so far. You can start with your owner database (see note below) and match it to a business database, to help further identify end-users at the individual level, and enhance it with a wealth of firmagraphic and transactional information. This will make it possible to:
Validate brand research/personas
Quantify the prospect universe in your trade area
Plan media based on channel/offer/message preferences
Reach individuals directly and begin building brand preference/commitment
(NOTE: Many manufacturers have an actionable database in the form of warranty/product registrations, website, opt-in and other databases that can be cleansed and used for marketing.)

Walk – Next, determine who are the best customers (end-users) and prospects by using statistical profiling, segmentation and predictive modeling. This will make it possible to:
Identify who is most likely to respond/purchase your product
Target consumers based on "win-ability" and ROI
Drive high-quality leads to distributor and reps, then track, measure and analyze results
Eliminate barriers to purchase and filter out end-users unlikely to convert
Run – Finally, determine who will have the greatest impact on your business. This makes it possible to:
Determine Lifetime Value (LTV) potential
Invest differentially (not all end-users/customers are created equal)
Communicate with one voice across multiple media channels/points of contact
Respond quickly to event triggers (competitive activity, online interactions, social media and word-of-mouth activity, even weather)
Turn brand enthusiasts into brand evangelists
By building and cultivating relationships with end-users, the manufacturer is also building and cultivating better relationships with the distributors and reps by providing them with better quality leads on a more consistent basis. This not only helps them generate incremental revenue through re-sell/upsell/cross-sell, but they can also better manage end-user expectations. It truly is a "win-win-win" because the end-user is also recognized for their value and is treated accordingly.
Now is the time to start down this path, since each action helps deliver better results and should more than pay for itself. The data, tools and proven methods are readily available. More importantly, consumers are expecting it – perhaps even
demanding it.

Dan Roglin is senior vice president, Strategy & Insight at Dorn Marketing in Geneva, Ill. He has worked with a wide variety of manufacturing clients developing highly successful new product launch campaigns, lead generation, dealer marketing and Customer Relationship Management strategies. Reach him at dan.roglin@dornmarketing.com.
This article originally appeared in the July/August 2014 issue of Industrial Supplymagazine. Copyright 2014, Direct Business Media.
COMMENTS: 1
Posted from: Melissa, 7/24/14 at 1:34 PM CDT
What a wonderful, insightful article!
---